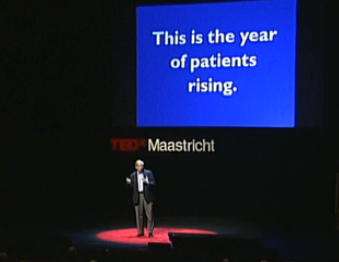 Person-Centered HealthCare: How to Become an ePatient
Last week, Joe Kvedar talked about the Quantified Self movement and the importance of self motivation to keep healthy. This week, I wanted to explore the ePatient movement and how patients can empower themselves to learn more about their illness and participate more in their treatment. ePatient Dave (Dave deBronkart), the man who started it all, says: "Quantified Self movement and the importance of self motivation to keep healthy. This week, I wanted to explore the ePatient movement and how patients can empower themselves to learn more about their illness and participate more in their treatment. ePatient Dave (Dave deBronkart), the man who started it all, says: "This is the year of patients rising"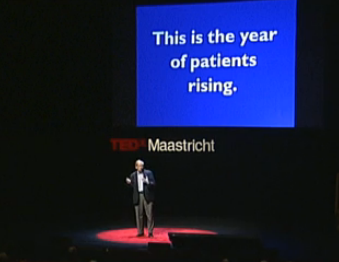 ePatients are equipped, empowered, educated, engaged, emancipated and enabled to make their own decisions, talk with their medical team on equal footing and take active participation in their medical care. ePatients want to learn more about their health, their condition and their treatment. Dave deBronkart has his own website, and other ePatients have followed in his footsteps. There is a wealth of information and numerous websites on specific illnesses and conditions that patients have started to spread information and help patients and medical teams learn more about healthcare from the patient's point of view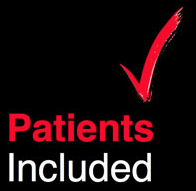 This past May, I had the wonderful experience of attending the Doctors2.0 conference in Paris. The conference was unique in that it included patients in the discussion panels and conference lectures. The patients were given their voice and talked about their lives with their illnesses and their journey towards patient empowerment. Denise Silber, the driving force behind Doctors2.0 is adamant about having patients play a major role in the conference.
AfternoonNapper (Sarah Kucharski) is one such empowered patient. I met Sarah at Doctors2.0 and heard her talk about fibromuscular dysplasia (FMD) and the website and blog she started to help others with this rare disease. Sarah is a trooper, working extremely hard to get the word out about FMD and its consequences. She started FMDChat and is funding it through Medstartr. Sarah also travels and lectures about FMD and is passionate about educating and empowering other patients. While she was at Doctors2.0. She was interviewed by Muriel Londres. Watch the video interview below:
Sarah will also be hosting the next edition of the HCSM Review on her website on September 19th, so please visit her site for that event also.
I have included below some resources on the web for ePatients. The list of resources is long; these are only a few of the excellent places to go for information.
Gaining Health Literacy – A Perfect First Step for ePatients:
Tutorial for Evaluating Online Health Information
ePatient informational websites:
Patientslikeme is a support and informational site inclusive of about 155,000 patients.
e-Patients.net "because health professionals can't do it alone"
Patient Power – video interviews with patients and doctors
Mayo Clinic Health Information – help with self-diagnosis and information about wellness and illness
ClevelandClinic on Facebook – tips on healthy living and illness prevention
WebMD.com– information database on all sorts of diseases, conditions, illnesses.
Webicina – medical and healthcare information in 17 languages
Ask real doctors real questions:
Online journal for ePatients:
Journal of Participatory Medicine
Medical Conferences Highlighting Patients:
Other Resources:
InfoNewt created a cool infographic on the Empowered Patient.
Pew Internet's Slideshare presentation by Lee Rainie, "The Rise of the ePatient: Understanding Social Networks and Online Health Information-Seeking" on the importance of HealthCare Social Media and the ePatient.
If you like this post, please read other posts in the series on the Person-Centered HealthCare main page.
And if you have a story to tell that may be a fit with our series, please comment below or email me at joan@socialmediatoday.com