MediKidz: Super Heroes for Health Education
Dr. Kate Hersov was a Pediatrician with a problem that would take some Super Heroes to solve. She was working in New Zealand with children who had difficult health situations and no way to explain what they needed to know – on their level. She was very frustrated that she didn't have any information to give her young patients. A moment of inspiration came when she was explaining a patient's cancer diagnosis to an 11-year old's parents when the patient called out the adults for not having information for him. So Dr. Hersov became a "Doctor-preneur"  and the MediKidz Super Heroes were born.

Listen to this wonderful story or drop in at the time stamps below.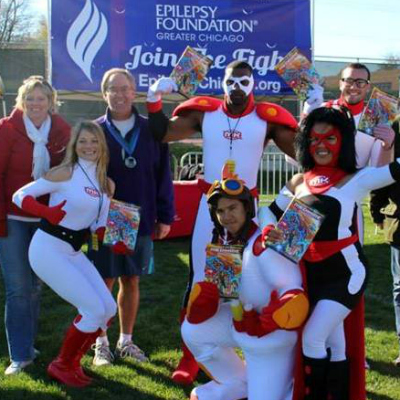 00:00 Introduction
01:03 Pediatrician in New Zealand
01:35 No health information available
04:24 Founding Children's MedEd company
04:58 Super Heroes has health educators
07:10 Graphic novel influence
08:20 Adults need them too
10:45 Based on real kids; 100 Titles and growing
13:00 Digital Augmentation Reality
13:38 Business Model
15:10 Siblings
17:25 New Titles
19:00 Forum for kids to share
22:30 Kids as Super Heroes
25:38 The MediKidz Team
26:15 Digitalization of MediKidz
26:38 Preventative Health
27:15 Developing world – HIV & vaccinations
28:46 Social Media Tip: Pam Highsmith – The power of Facebook Ads