In almost any medical profession, many experts believe in pushing to be the best in their field. Most people revel in the idea of being that "go-to" person among their colleagues who has the keen ability to bring forth positive change and be a source of invigorating knowledge.
However, the traits that it takes to achieve that level of success are not for everyone and frequently, many fall by the wayside on their paths to becoming a beacon of light in the medical realm. This is especially true in the field of periodontology.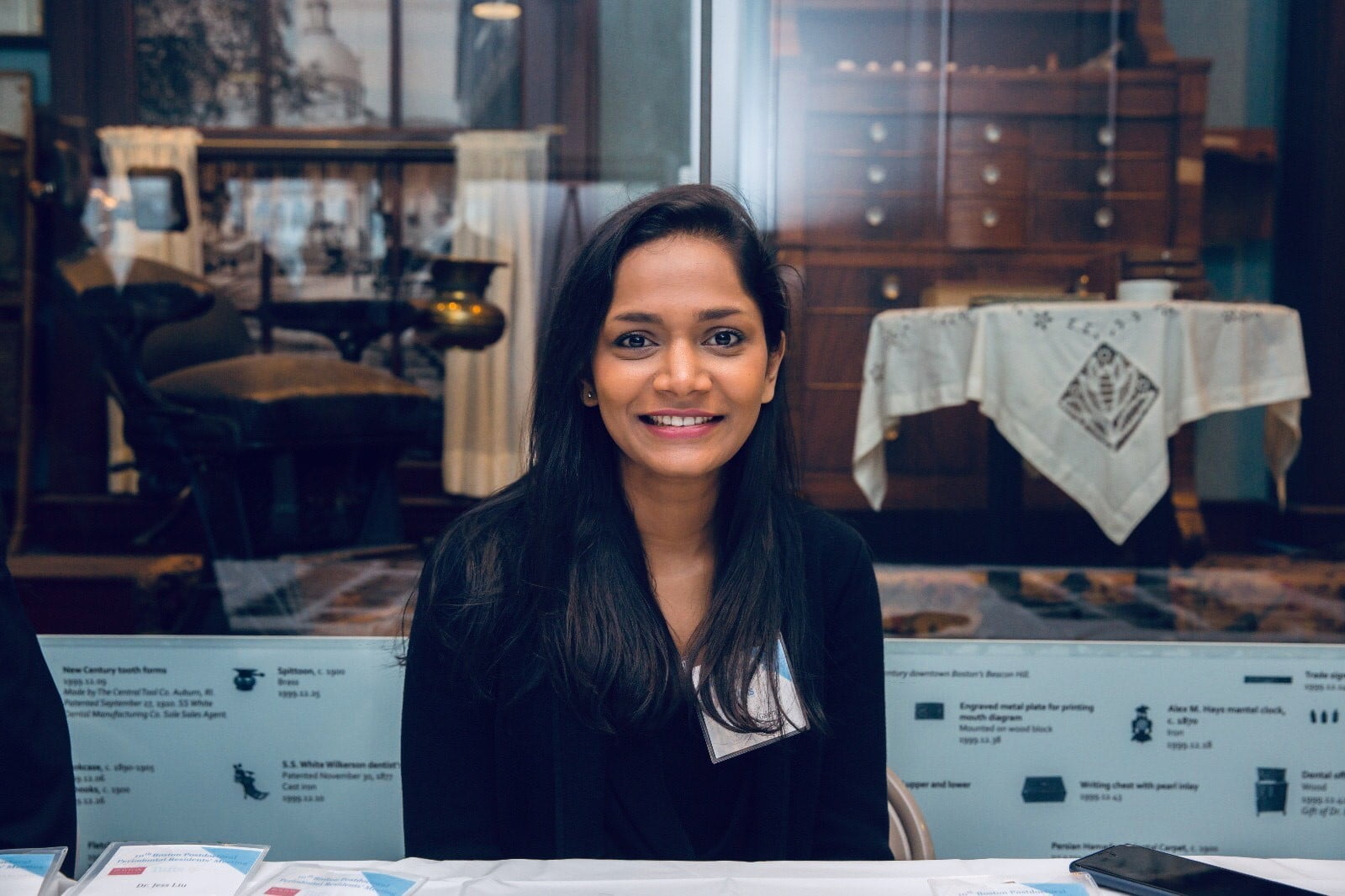 What they don't often realize is that in order to push themselves to greater levels, they don't only have to have talent and drive, but also compassion for the people that they care for. Dr. Mona Gajera, Periodontist, DDS, is the perfect example of someone who has every trait that is needed to reach the pinnacle in her field and that, combined with her passion for what she does, has already put her on the road to great accomplishments.
Growing up, Dr. Gajera knew that she had a natural desire to help and care for people in any way she could. Over time, that innate yearning led her to realize that a profession in the healthcare industry was the perfect match that would allow her to touch the world and change the lives of others. Which exact direction was still up in the air for her but she felt that whatever that path would be, it would have to encompass her passion for science and creativity. After doing some soul searching the perfect answer presented itself: dentistry.
"My grades were good and I liked the idea of being able to set my own schedule and make people smile", Dr. Gajera was quoted as saying. Little did she know what a big impact her decision would have not only on her own life but on the lives of others.
During her dental school years, she excelled in her classes and worked hard to be the best that she could be. She was also faced with the difficult choice of deciding exactly which branch of dentistry would be the perfect fit for her. Her care and compassion for her patients are such that she needed something that would let her not only perform the duties of a typical dentist but also make an impact and transform lives. Periodontology was the perfect fit because of its focus on restoration, healing, and literally giving people a whole new reason to smile again.
Fast-forward to today, Dr. Gajera has achieved the extraordinary in her field of expertise. As a licensed periodontologist in the state of Minnesota, her scientific research has been published in scholarly medical journals since 2018. She has also received her certification as a Diplomate of the American Board of Periodontology (only given to periodontists who have demonstrated excellence in their practice). Her achievements are a shining example of the dedication that she has to her field of dentistry and the meticulous care that she provides for her patients.
What impresses us the most about her is not only the amazing care that she provides but the approach that she takes with her patients to ensure that their treatment is second to none. Keep in mind that Dr. Gajera, as a specialist in periodontology, deals mostly with patients who are in the advanced stages of periodontal disease. This means that by the first meeting with her, her patients have already been down a long road that has not been pleasant in any way. At this stage, they can be nervous, irritated, depressed, and more. But cases just like this are why Dr. Gajera has made the powerful impact in her field that she has and it is also where she shines the brightest.
From the moment she meets with a patient, she has an inborn ability to put them at ease by creating an environment of trust and understanding. She does this by taking the time to educate her patients about what is going on inside their mouths, the pathology of the disease, and allows them to take their time in asking any questions that they may have. By taking this direction with each individual who visits her, she is able to create friendships with them which creates an environment that gives the patient a much more positive experience, and also leads to improved patient outcomes. When approaching each part of her practice in a way that is calm, structured, and understanding, Dr. Gajera creates a world in which true healing can take place.
Dr. Gajera also makes sure that she utilizes the latest medical technology and procedures for helping her patients the most. By implementing the use of coDiagnostiX, a powerful software package that allows for precise dental implant insertions, she is able to ensure that her patients have the best results available. She also employs the use of complete saliva testing for analyzing the microbiology within a person's mouth and even performs minimally invasive surgery when performing regenerative procedures.
It should be easy to see that Dr. Mona Gajera, Periodontist, DDS, is someone who goes above and beyond in her profession to provide the best care. By combining her incredible knowledge with a heart that truly cares, she has produced a light in the world of periodontology that knows no end. We are excited to see where her journey takes her in the future and know that whoever will be under her care will have the very best.