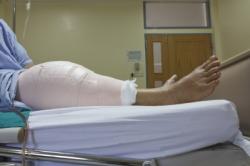 As anybody involved with revenue management will attest to, revenue cycle management is a crucial element for a physician office operation. Ensuring smooth revenue management processes ensures a well-focused, effective, efficient practice.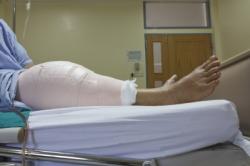 As anybody involved with revenue management will attest to, revenue cycle management is a crucial element for a physician office operation. Ensuring smooth revenue management processes ensures a well-focused, effective, efficient practice.
There are several concerns that may create problems and issues for a practice. Reevaluating your practice's orthopedic revenue cycle management for potential problems is the best way to avoid them. Here are two chief concerns a practice can face and how to fix them.
Managing Insurance Denials – OR "Why aren't these claims getting paid?"
One of the biggest problems, and the one that accounts for a large portion of reimbursement problems, is that of claim denials. Claims resubmissions following a denial are time consuming and a real pain for most practices. The most common reason for insurance denial is incomplete or inaccurate insurance information. The days when procedures were remunerated in high volumes and individual insurance denials could be overlooked or ignored are in the past. These days it is far too costly to simply overlook insurance denials.
Often, insurance carriers do not want to pay claims if they don't have to and look for reasons to deny them. If there are three errors on a claim it will likely be denied three times. The first time an error is encountered the claim will be denied. If that error is corrected and the claim is resubmitted it will be denied again when the next error is encountered, and so on. This is why it is so important to submit clean claims and why claim scrubbing is such an essential part of the submission process.
Take the time and steps necessary to minimize insurance denial problems:
Develop and implement initial processes designed to ensure improved results by providing accurate information to the insurance providers.

Create a system of patient eligibility verification that ensures each patient has proper coverage for the procedures being performed. The process should begin as soon as the patient is scheduled for a procedure.
Seek pre-authorization prior to the procedure. Retroactive authorization is no longer accepted. Any procedure not pre-authorized is essentially "free."
Assure that the requirements of "medical necessity" are being met.
Make sure that there is a claim scrubbing process in place.
Denials are a reality and a constant one. What you do with the information provided by the payor regarding the denial can make all the difference. Take the information provided and make an action plan to make positive changes:
Identify monthly denial volumes and organize by type i.e. coding, front end, medical necessity, need more information, etc.

Trend those types retrospectively to identify if issues are systemic and consistent or a one-time anomaly.

With this data, create an action plan to fix preventable denials (front-end, authorization, coding, etc.) and put in place management protocols to handle appeals.
Tracking Reimbursements – OR "Am I getting properly reimbursed from the insurance companies?"
Regardless of how big or important insurance companies are, they are still run by humans who make mistakes. Sometimes these mistakes are in the form of a simple entry error on a given claim. Other times the mistakes take the form of improper updating of reimbursement rates for a whole class of patients. For example, not incorporating a "carve out" for your Worker's Compensation patients means that the work comp claims are paid at the PPO rate instead of the WC rate.
It is essential to have a data sheet with reimbursement rates for each procedure for each different plan and for each different insurance carrier. Having this set up in your Practice Management system for an automated comparison of actual reimbursements to contracted rates would be optimal, but lacking that, a periodic paper-based audit should be employed.
Most practice management systems do have this automated functionality, however, we have found it is often incomplete in its functionality and at times inaccurate in its comparisons as adjustments are often auto-calculated as well. With this we often employ separate technology in addition to the practice management system to ensure our client's are being paid their contracted amount.
HIS discovered several examples where underpayments to practices were in the $100,000 range. There was an instance when the insurance company updated their technology; they loaded the incorrect fee schedule from a different year. This would have lead to significant loss to our client if we were not tracking those payments. Since 2010 alone, we effectively recovered $2.5 million in underpaid reimbursements for our clients.
A thorough, efficient audit system that incorporates comparisons of every payment received and negotiated rates will help to keep things in order.