Dear patient advocates, e-patients and caregivers,
Dear patient advocates, e-patients and caregivers,
We're reaching out with an invitation to design a national patient agenda…created by the best, brightest, most committed and passionate doers and thinkers among us. That means you!
Who are we? Patients/advocates/activists/caregivers like you. We sense it is the time to change the future of healthcare quality and WE WANT TO BE A BIGGER PART OF IT. What ideas do you have to fix health care? What do you say that no one's listening to? What are you doing that works, that you could share with others? Please read below and add your 2 cents – or your 73.
The more of us take part, the more we can accomplish and more impact we can have. Thanks!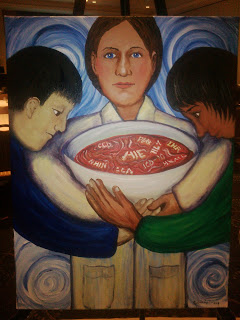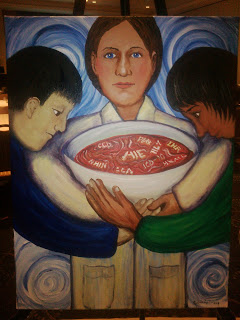 Background:
In an effort to stem the tide of unacceptable medical harm, the federal government's Partnership for Patients initiative seeks to reduce healthcare-acquired conditions by 40 % and 30-day re-admission rates by 20 % by 2013. In pursuing this admirable goal, and as part of the group's contractual mandate, the PfP has been reaching out to obtain the input of patient and family representatives. Additional healthcare improvement initiatives are in process from a variety of institutional, government, consumer and private stakeholders, some of which are funded by $1 billion in Medicare Innovation grants.
In an effort to ensure consistent interoperability and accessible information about our care, the folks in consumer engagement at the office of National Coordinator of Health Information Technology are working to involve the patient voice in patient data access.
The patient advocate community, meantime, is a passionate but fractured group of "one-offs", consisting largely of individuals and small organizations scattered throughout the nation. Some work on legislation, others on a variety of issues such as hospital-acquired infections, informed consent, and implantable medical devices. We are all committed to improving the quality of care and the underlying culture that drives it, but have so far lacked the tools and a unified voice. Fueled in many cases by the pain of a personal loss to medical harm, many of us toil in obscurity, under-funded and without benefit of professional organizations or employers that sponsor our networking, learning, and travel opportunities.
We in the advocate community applaud the recent first steps toward sponsoring our participation in the national conversation about quality improvement. Examples are the payment of some advocates for travel expenses to attend critical meetings of the PfP, and in the case of the October PCORI conference, the providing of travel expenses and a stipend. However the inclusion of the patient voice remains in a tentative stage. Without more widespread and robust inclusion of the patient/advocate voice, from the waiting room to the boardroom, the true "partnership" between patients and providers will remain of small benefit to either.
Frankly, despite the best intentions of groups working "to include us", we are impatient. We recognize that these provider groups are operating with the most sincere of intentions, and may be working under contractual and/or cultural constraints. However we patients are not. The same autonomy and lack of affiliation that has proved frustrating economically allows us to be nimble, quick, and potentially more effective because of it. And though we have so far lacked organization and unified focus, we recognize how achieving these traits will elevate our capacity and rightful status as an equal partner in forging the future of health care.
The Partnership "With" Patients Summit in Kansas City in September 2012 offered a promising glimpse of how patient advocates can effectively catalyze the pace of this change. The PWP brought together a range of participants, including patients, providers, thought leaders and industry representatives, to network and share best practices. Conceived, promoted and funded though the tools of social media, the Summit also underscored the promise of social media to capture, convey and distill forward-thinking ideas from a broad range of people committed to the same goals. We who attended saw how exciting it would be through technology and social media to "crowd-source" a focused, common, national patient advocate agenda —taking contributions from the "many" that artfully create a "whole"—an agenda that can be embraced by the widest possible group.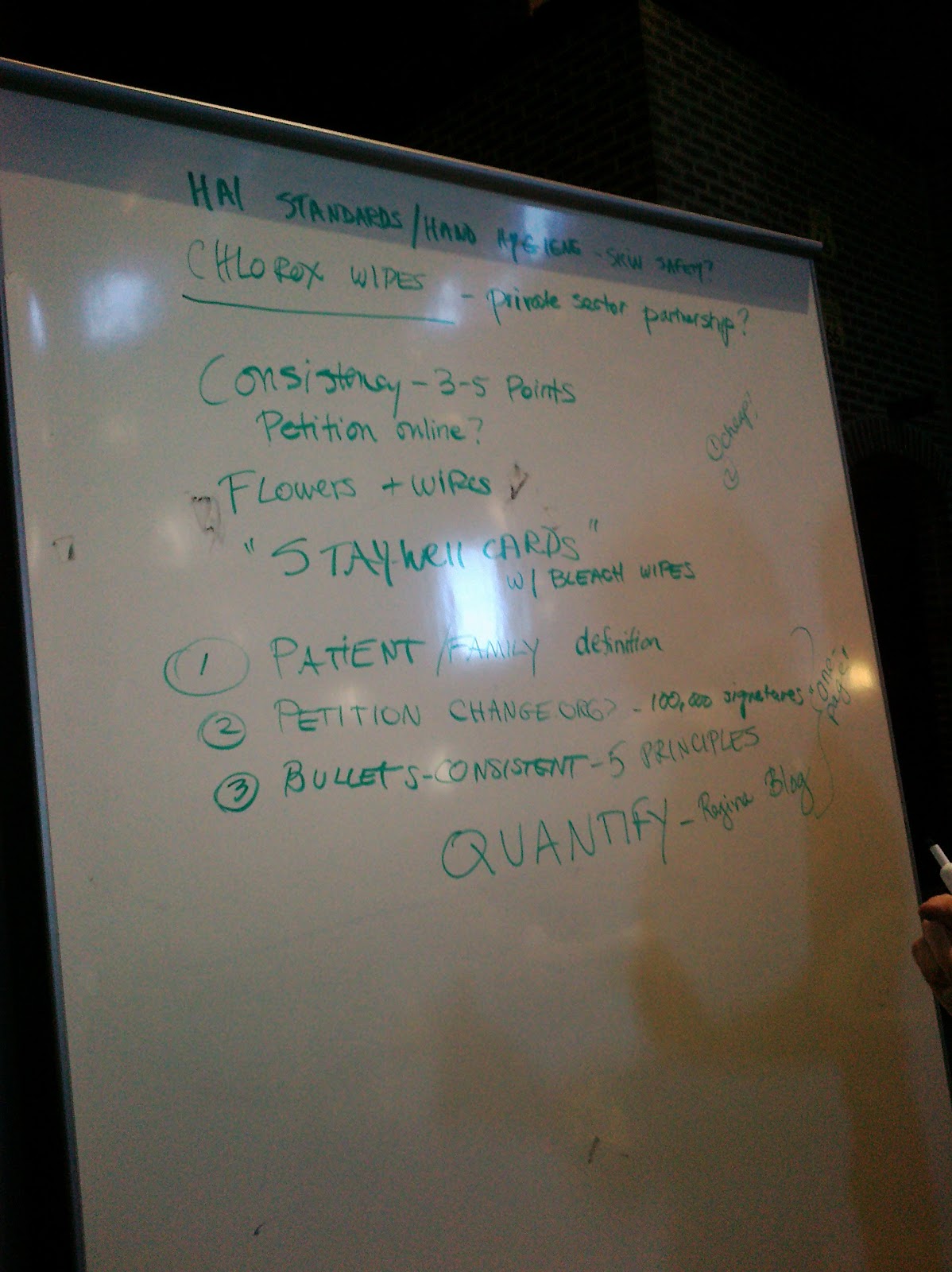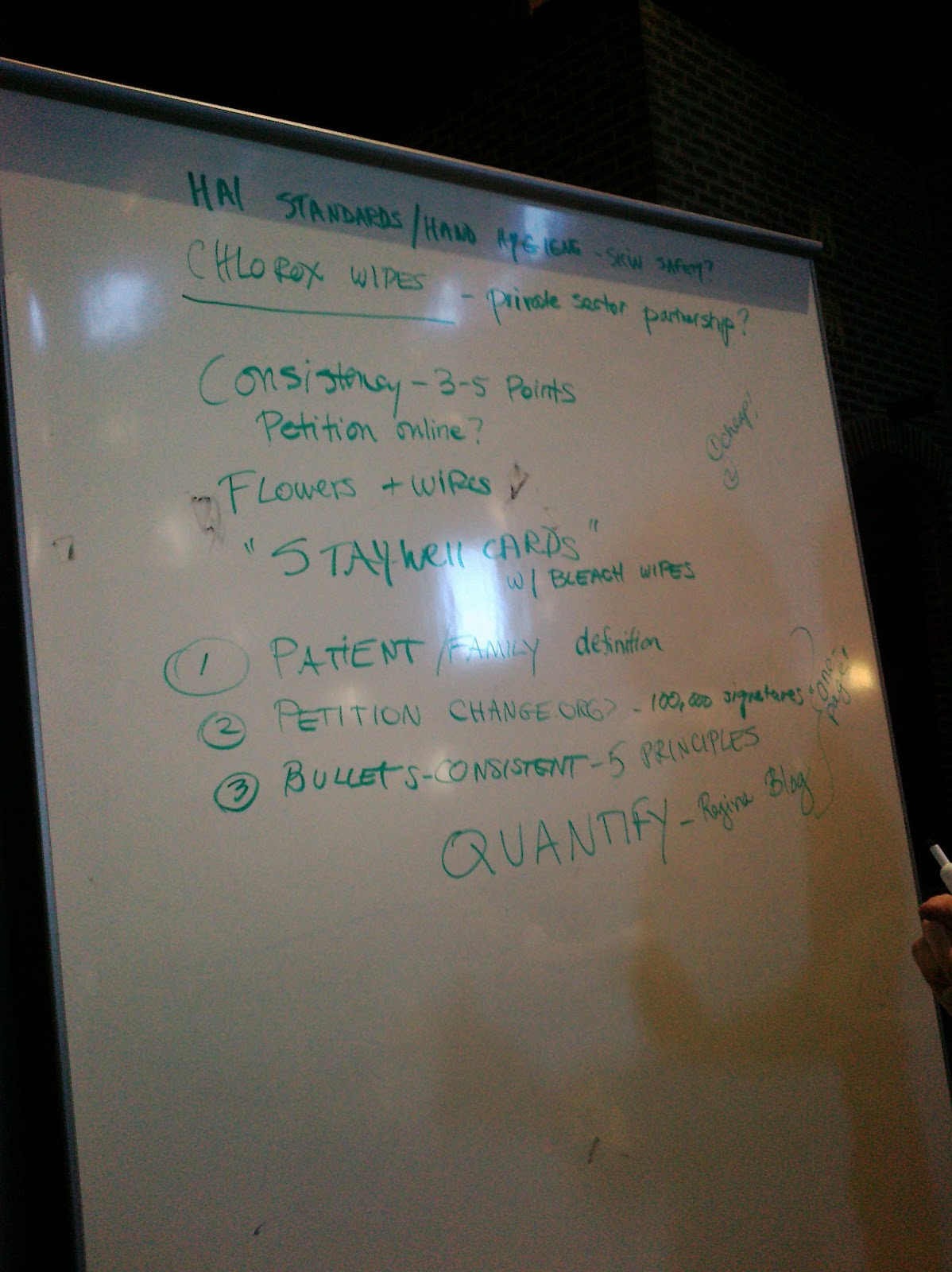 The seeds of this concept – and some early thoughts around structure and specific goals—were in fact "crowd-sourced" during an open brainstorming session at the PWP Summit, facilitated by Summit organizer Regina Holliday and Pat Mastors. It is the intention of post to present these ideas to "kickstart" discussion, suggest how we might organize them into survey questions, gather the widest possible input nationally from the patient advocate community, and craft a working agenda around which all of us can rally.
Your activities will not be limited by the agenda that's ultimately produced. All of us will continue to pursue our respective endeavors and opportunities to have impact.
Those unfamiliar with social media will not be left out of contributing. Steps are already being undertaken to insure patient voices from all demographics and geographies are included.
Please note this is a volunteer effort! We need your help…and hope you can be patient with our mistakes.
PWP Notes: (I've taken some liberty with order to organize it better)
1) We need a name that's inclusive of Patient/Advocates/Families and their representatives, one that's used consistently by all in speeches, blog posts, conferences and conversations. Ideas? Do we need our own acronym? Or do we find acronyms problematic?
2) We need bullet points and consistency of message. Perhaps 3-5 priorities for year 1, others for year 2, etc. We build on progress. Success is more actionable with well-defined priorities.
3) Potential suggestions of these 5 priorities:
a. Cleanliness. The right to see hands cleaned by every person who touches him/her. A request to clean hands will be supported.
b. Access to patient/clinical data. We should always have access to physican's notes, test results, etc. (SPM "Open Notes" study results support physician buy-in). This will also lead to shared decision-making.
c. Dignity. A patient's physical privacy will be respected. Care providers will introduce themselves by name. If the patient is conscious, a procedure will be explained and permission to proceed granted before being performed.
d. Transparency. Cost, care and quality metrics (frequency of procedure performed, infection rate, etc.) should be publicly disclosed. We should be supported in asking questions.
4) How do you get "harmed patients" in the room? A concern of the group is that often the patient "representative" on a panel or a conference is someone who's worked with harmed patients, or written about them, but hasn't personally experienced being a patient with no medical connections or colleagues. There needs to be transparency (and formal disclosure? re: who is representing the patient voice in every setting.) Ideas?
5) Funding, time parity and stipends. How do patient advocates get compensated for their time and expertise? Is it reasonable to let the free market create value? Should there be a more concerted (formal and funded) effort to identify and vet participants? Who's responsible for creating a new job category? Who should pay and how?
6) How do we develop/deploy patient "market power"?
a. A "virtual collage" with faces of every advocate (or lost loved one) the group represents could be powerful (think virtual "AIDs quilt"). Can this be made into a poster or other piece of collateral that member advocates could print off and display at public meetings, a visual affirmation that "I represent thousands?"
b. Should we host an online petition to represent our numbers?
c. Once agenda is agreed upon, do we want a social cause "icon" we can wear like a wrist band or lapel pin?)
7) Should we pursue a national project, like a "Stay Well" card for patients that includes bleach wipes (effective in killing C.diff spores)? Or encourage florists to provide flowers and bleach wipes? Should we pursue a private sector partnership to accomplish this? (though this would likely happen down the road, I've reached out to the Clorox Company for a conversation). Are there other potential projects?
A thought I'd like to add…AHRQ is pursuing a patient reporting website to be built by the Rand Corporation, where we could report an instance of medical harm…a wonderful potential driver of quality improvement.
I think of advocates like Helen Haskell, and the panic of feeling in real time that you're losing someone you love, and that no one will listen. I suggest a "panic button" on a poster on the wall in each patient's room. It would have a phone app and a toll-free number connected to this reporting database. These reports would be anonymous but you'd have to agree to submit a full report later. Maybe each hospital could choose to assign a person who'd pick up on such calls in real time. Or maybe to start, the data just accumulates to flag dangerous hospitals/units/providers and identify patterns. But it would absolutely create more patient-driven and better accountability/transparency of patient harm.
Next Steps: We'll be creating a survey through Traitwise.com (Regina got them to help —yay!) to begin capturing your thoughts and get to the next level of organization. In the meantime some possible questions are below. Please feel free to respond with general thoughts in the comments field.
Possible, sample questions:
1) Do you want to be part of a national patient advocacy group?
2) What should this group be called? (choices a,b,c?)
3) Please rank national actions priorities (rate 1 through 5, 1 being do not support and 5 being you support this item strongly)
Cleanliness
hand washing campaign, bleach wipe campaign, no long sleeved uniforms or lab coats, just say no to long ties in the care setting, etc
data access
Demand access to your data by USB, CD or download, etc?
dignity
Photo ID for patients/caregivers and medical providers, Medical records with visual avatars, etc?
transparency
Yelp for providers, resources like faircare, HCHAPS awareness and hospitalcompare.gov etc?
4) How important is it to ensure patient participation is included in every meeting on policy or process? (scale 1-10)
5) Should representatives be vetted by some process? By whom? (choices) By a metric? Klout Score/Google Results/Certification Process combined?
6) Should they be paid? By whom? (choices)
7) How much time can you devote to this cause in tandem with your own work? (choices)
8) What specific skill or work can you (and are you willing to) offer to this group? (Tweeting, blogging, hospital board experience, training, speaking, etc).
9) How much do funding limitations impact your capacity to offer the above?
10) If funding weren't an issue, what percent of your time would you be wiling/able to devote to a national patient advocacy agenda you believed in?
We look forward to hearing from you! Please post your ideas in the comment section below!
-Pat Mastors and Regina Holliday