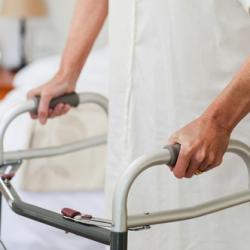 Remote Patient Monitoring's Future: The Game Is On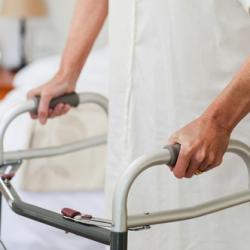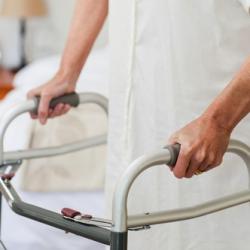 The personal Emergency Response System (PERS) marketplace, which is often associated with providing the elderly and chronically ill population with a remote mechanism for communicating medical emergencies while in the home, is undergoing a facelift. Leading the way is a convergence in how traditional two-way PERS systems are intersecting with the use of real-time, Connected Health clinical measu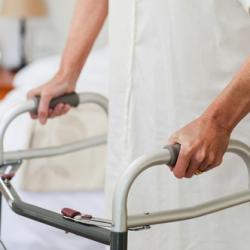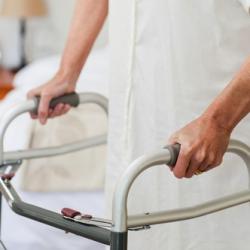 The personal Emergency Response System (PERS) marketplace, which is often associated with providing the elderly and chronically ill population with a remote mechanism for communicating medical emergencies while in the home, is undergoing a facelift. Leading the way is a convergence in how traditional two-way PERS systems are intersecting with the use of real-time, Connected Health clinical measurements which monitor and track an individual's specific medical condition in the home, well outside of the four walls of an institutional care setting. The by-product of this convergence is a newly evolving, rapidly growing market for Remote Patient Monitoring (RPM) & Population Surveillance.
Ironically, healthcare reform has concurrently put the industry at a crossroads for effectively managing large populations in a well-coordinated, prospective, real-time manner, in contrast to an afterthought or retrospective manner. Healthcare reform is but one of a myriad of market forces driving these changes. Several reform and related elements are behind this growth:
High Risk / High Cost Individuals: Adults age 65 and older engage in the highest level of healthcare spending among all age groups. Additionally, almost half of all healthcare spending was used to treat just 5% of the population. Better management of these high risk / high cost individuals outside a hospital setting and in a preventive care manner is imperative to lowering healthcare costs, especially as the age structure of the overall population is projected to change greatly over the next four decades.
Managing the Growing Incidence of Chronic Conditions: Unquestionably, individuals with multiple chronic diseases place the heaviest burden on the healthcare system. Approximately 80% of Medicare beneficiaries have one or more chronic conditions. Four out of five major chronic conditions that account for hospitalization impact those over 65. Better management of the elderly and their chronic conditions is not a nice-to-have but a must-have requirement. Services for older adults need to be person-centered, coordinated across the continuum of care and focused on health and wellness. Particularly as it applies to 24×7 prevention of acute illness episodes and disease-related disabilities, and where sophisticated, clinically-driven monitoring by population, device (PERS and "smart" Connected Health devices) and healthcare constituent (e.g. payer, provider, home care agency).
Individual Coverage Expansion (Exchanges) / Medicaid Expansion: ~16 million new enrollees are expected to join Medicaid by 2017. Additionally, the onslaught of expanded coverage across higher-risk demographics and the potential for adverse selection on public exchanges will require risk-bearing entities (payers or providers) to look for alternative methods like RPM and surveillance to lower healthcare costs and manage high-risk populations at the point of coverage versus simply at the point of encounter.
Homecare is not Only Preferred, but Essential: Overall reducing the dependency on institutional care settings has many benefits, including cost savings. Homecare has the ability to play a tremendous role in reducing care spending by treating more people in a cost-effective manner at a fraction of the cost of other institutional settings – in some cases more than 75% lower. Incentives are aligned to promote homecare but also provide the peace-of-mind and safety while living independently.
Readmission Reduction Programs: Hospital readmissions for older patients cost American taxpayers more than $15 billion per year – and many are avoidable. Medicare readmission penalties established by CMS will force both payers and providers to take a fundamentally new approach to coordinating care, particularly post-discharge. This will further incite the demand for RPM and Surveillance capabilities to identify risks well before readmission occurrences.
Consumer/Patient Engagement: With patients, caregivers and their family members taking a more proactive role in managing their health, RPM & Surveillance is becoming increasingly prevalent in the healthcare industry. In addition to monitoring patients with chronic conditions and senior patients, RPM & Surveillance enables patients and their family members to track vital information like blood pressure, weight change, glucose levels and other vital signs while eliminating 90% of the "unnecessary data noise" that is not warranting a clinical intervention. In effect, this means a more prospective surveillance monitoring of a patient's health management.
New, smart mobile devices, which provide 24×7 connectivity and extend a broader healthcare value proposition, are filling gaps in care for high risk/high cost patients including the chronically ill. In our view, healthcare's challenges are on a much-needed collision course with Connected Health innovations, including the convergence of PERS and mobility – which is why many industry watchers are optimistic about the potential cost savings.
As this plays out, marketplace spending on these solutions will likely rise – and various market sources are noting that home monitoring systems with integrated communication capabilities are expected to reach 9.4 million connections worldwide, equating to a ~27% CAGR between now and 2017. In addition, the number of devices with integrated cellular connectivity is projected to grow at a ~47% CAGR during the same period. Finally, Juniper Research suggests that over the next five years, RPM will result in cost savings of up to $36 billion globally and that North America will account for little over three quarters of the savings.
The game is on. Scale and innovation are converging, and the notion of Population Health Surveillance is no longer aspirational – it is real and is emerging at the center of true care coordination initiatives for payers, risk-bearing providers and the cadre of players across the community-based care continuum.
Let us know what you think.
(remote patient monitoring / shutterstock)