On April 15, 2013 I enjoyed my first visit to Austin, Texas!!! I was super glad to visit another gem of a quirky town after spending 3 years in Lawrence, Kansas in the late 90s. (I hope some day to make it out to Boulder, Colorado as well.)
Medseek works with 1,000 plus hospitals in the US and concentrates on website design and portal functionality. Their sole focus since 1996 is patient engagement and they work with many of large EMR companies. They integrate and collaborate and that is music to my ears!! So I could not wait to present at their event!
Next I walked down the sidewalk toward Livestrong cherishing the familiar spring foliage. Even the prickly weeds reminded me strongly of my Oklahoma youth. I spoke to the Livestrong folks then I was able to tour their very green facility that boasted a lot of reclaimed lumber.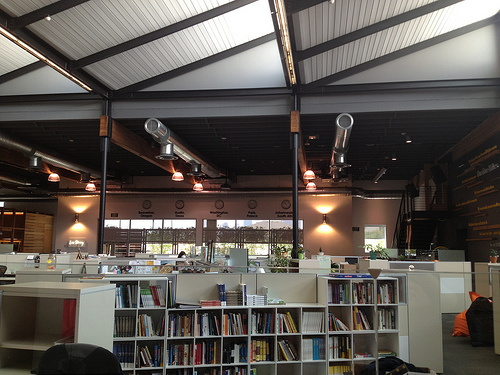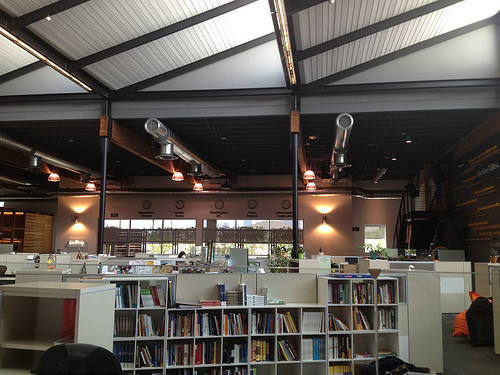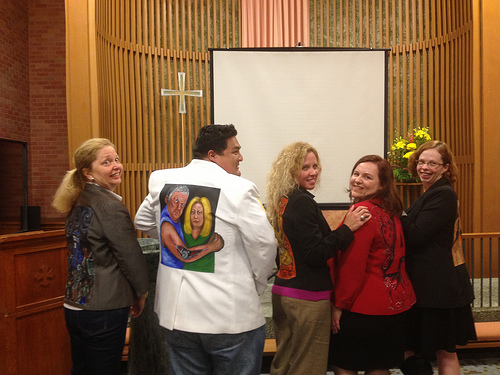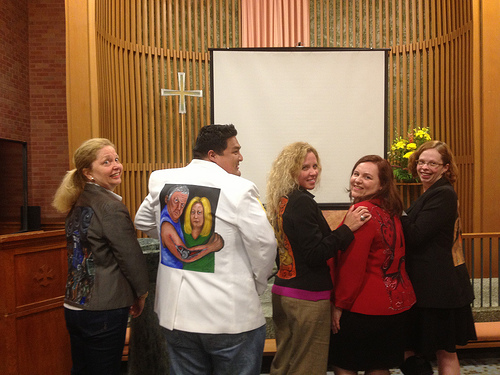 The crowd really enjoyed it and it helped set the tone for the rest of the meeting. After the speech, I went to my easel and began to paint the content of the meeting room the front of the room. Few conferences let me paint in front, but I always get amazing feedback when I do. Audience members tell me it helped them stay focused and engaged.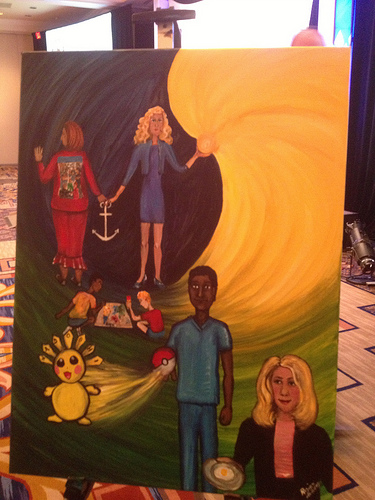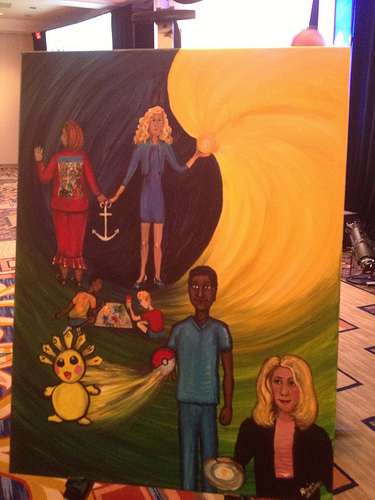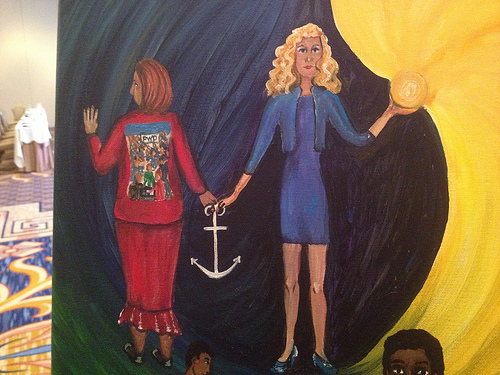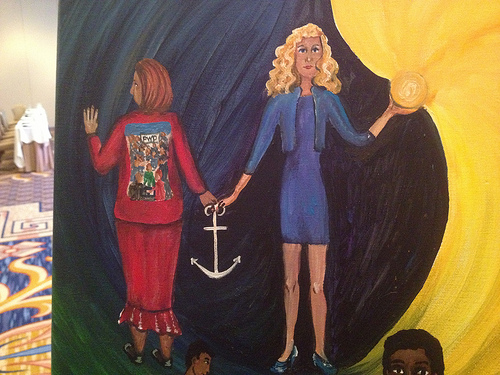 The receptionist at her mother's doctor's office told her she could discuss only 4 complaints per visit. Lesley's mother took that directive very seriously so she did not bring up her shoulder pain. She thought she could deal with the pain. She dealt with that pain until she could suffer no more, and found out much too late the shoulder pain was a point of metastasis. Lesley's mother died soon thereafter. So within the painting Leslie and I stand side by side, I hold up 4 fingers for her mother and we are both anchored in this space with the pain of loss.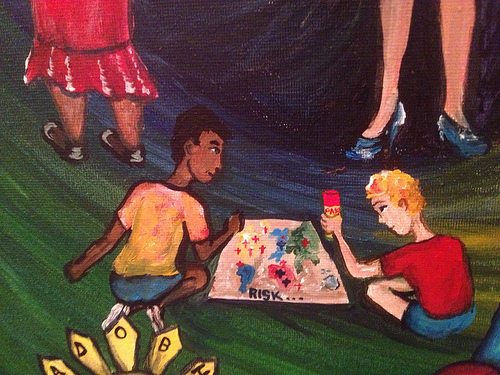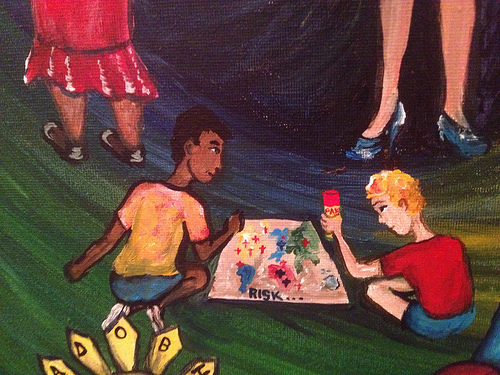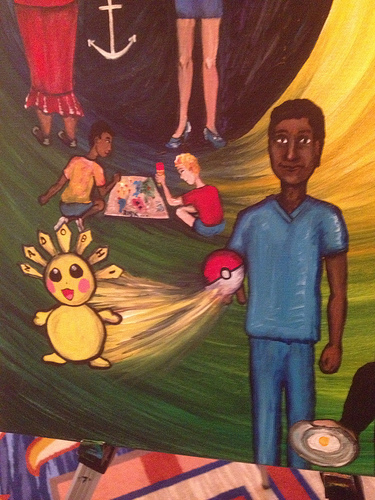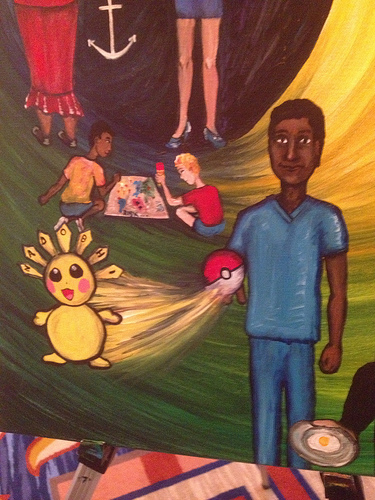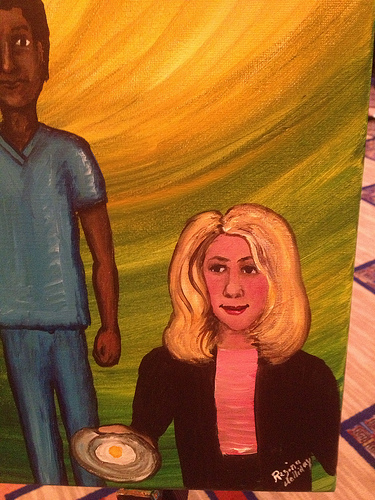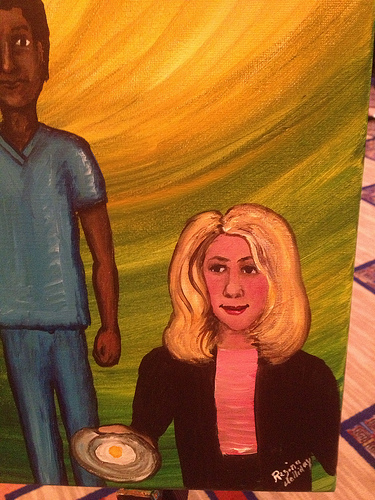 Finally in the far right foreground I painted Kyra holding a plate with an egg upon it. It was an egg for energy, and egg that reminded me of the possibility of Medseek. It was the egg that Medseek fed us rather than and endless table of pastries.
Warren shared his personal story of losing both legs after a boulder on a mountain crushed them. He recounted his long struggle to recover and continue to be the athlete he always was. In the painting he looks up at the message the birds are telling him. So a circuit closes. In this moment we are reminded why we are all here this day. We are here for the patients and they were here all along.