Tech and Precision Medicine: 29 Companies Who Will Lead the Charge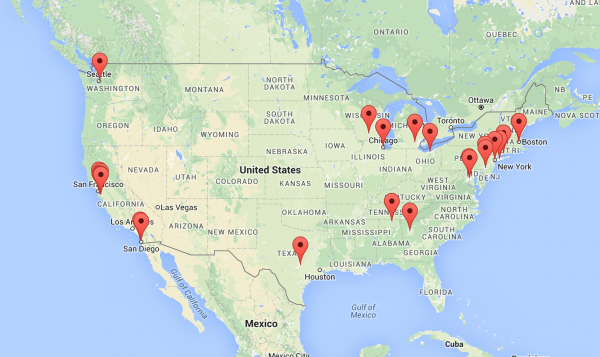 Tech companies will likely win large deals in the battle around precision medicine. Why? Those that understand technology and the goals of medicine will be able to create value in the precision medicine value chain by offering platforms to interpret and connect data points. The complexity of human data, and the interpretability problems we have seen earlier, will require great understanding of how to analyze data and help with a better patient diagnosis. In the U.S., there are a number of technology companies who work in the field of personalized medicine.
We went out and found 29 companies who are likely to lead in precision medicine for the years to come.
On the map: 29 precision medicine technology companies across the US. The Crunchbase API supported the data research.
West Coast