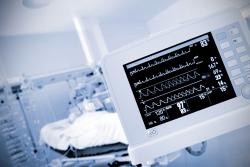 Telemedicine Robots Let Doctors "Beam" into Hospitals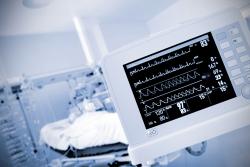 The doctor isn't in, but he can still see you now.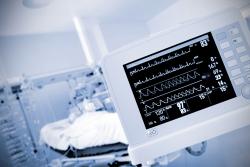 The doctor isn't in, but he can still see you now.
Remote presence robots are allowing physicians to "beam" themselves into hospitals to diagnose patients and offer medical advice during emergencies. These telepresence robots are expanding access to medical specialists which has been a real advantage in rural areas where there is often a shortage of doctors. This is also creating cost efficencies as patients and physicians no longer need to travel.
Telemedicine robots are now being used in emergency rooms and intensive-care units at several US hospitals, giving them access to specialists in areas such as neurology, cardiology, neonatology, pediatrics and mental health.
These mobile video-conferencing machines move on wheels and typically stand about 5 feet, with a large screen that projects a doctor's face. They feature cameras, microphones and speakers that allow physicians and patients to see and talk to each other.
When a doctor is needed at a remote hospital location, he/she can log in by using a computer, laptop or iPad. The robot has an auto-drive function that allows it to navigate its way to the patient's room, using sensors to avoid bumping into things or people.
Once inside the hospital room, the doctor can see, hear and speak to the patient, and have access to clinical data and medical images. The physician can't touch the patient, but there is always a nurse or medical assistant on-site to assist.
One of the first major academic medical centers to introduce RP-VITA is the Ronald Reagan UCLA Medical Center, which was the initial TeleICU program involved in the clinical development of RP-VITA. "The robot is the next best thing to having a doctor come and talk to you," shared Kevin Sittner, a former neuro-ICU patient at the Ronald Reagan UCLA Medical Center. "You see each other's face, and it feels like you're actually talking to the doctor. It's added comfort to me as a patient knowing I can get care whenever I need it."
"I believe telemedicine is now reaching an inflection point where its presence in healthcare will grow at an exponential pace because telemedicine has become easy to use," said Yulun Wang, Ph.D., Chairman and CEO of InTouch Health. "The need to provide high-quality healthcare to everyone while reducing costs, has reached a crisis level."
Dignity Health is one of several hospital chains in the US that recently began using RP-VITA, which was jointly developed by InTouch Health and iRobot Corp. It's approved for hospital use by the U.S. Food and Drug Administration, and the company rents out the RP-VITA for $5,000 per month.
It is exciting to think that we have just scratched the surface in what is possible with telemedicine. Love to get your thoughts on this very promising new technology.
telemedicine / shutterstock