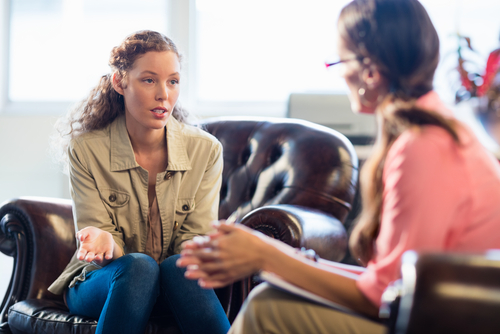 The Benefits of Psychological Counselling and Therapy
Dealing with life's struggles is not always easy. Many people often find themselves overwhelmed with numerous things that take psychological toll on them. Some of them try to solve their problems by themselves and others seek help from their closest ones. There are all kinds of helpful things you can do when you face some important issues, but one of the most beneficial things you can do is seek help from professionals. Seeing a therapist does not mean that there is something wrong with you. Truth is that all people need someone to talk to that can help them on their way of becoming better persons. Undergoing therapy means that you have taken a brave step towards regaining your life and learning new ways for dealing with problems and reacting to challenges. The modern life we live is full of stressful situations. That is why it is important for us to react quickly and find a good Plano Therapist like kairos counseling that can help us. Remember that therapy is very effective for many people, not just for those that have serious psychological problems. Why Seek Therapy? Anxiety and stress are a couple of main reasons why people need to see a therapist. Anxious people have a false feeling that they are in some kind of danger so they need help to deal with that properly. Anxious people feel threatened by something they cannot even specify correctly, but fortunately this situation can be dealt properly by seeing a good therapist. Anxiety is relatively easily managed through many different ways. The therapist can use several methods, like cognitive and talk therapy, for helping their patients feel more relaxed and not threatened. Sometimes therapists can suggest taking medications if that is necessary for dealing with the situation, but often just talking can help. Therapists can help you learn many new ways of reacting and thinking in specific situations that should help you battle the anxiety. When you learn and fully recognize those ways, you will no longer experience anxiety that disrupts your everyday life. Psychological counselling and therapy is not just good for anxious people. It is also good for people that have problems with eating or drinking. Eating disorders can be best solved by seeking help from professional therapists. Anorexia, bulimia, compulsive eating are some things that your therapist can help you with. They can point you to many helpful ways for dealing with such issues so you will not have those problems in the future. Finally, just talking with a professional can help you a lot in dealing with numerous everyday challenges. Sometimes people need someone to hear them and encourage them. Talk therapy can help you in better dealing with problems and finding easier solutions to challenges and issues that you face every day. Many people find it very beneficial to talk with their therapist instead of their friends about serious psychological issues. This is because therapists are professionals that can help you learn helpful new ways for dealing and coping. How Counselors and Therapists Can Change Your Life for the Better
Therapists can help you keep your emotions in control. They can point you different problem-solving strategies that can improve your way of life. By implementing the suggested strategies you will easily overcome depression or anxiety and reach emotional balance in your everyday life. By talking to a therapist you will get a different perspective on life and will get a better idea of how other people perceive you. You can use that information to get a better control of your life and become a better person.
Counsellors and therapists will keep you accountable for your life goals. No matter what you plan to achieve in life, talking with a trained and experienced professional therapist will help you overcome any mental blocks you might face towards reaching your goals.
Talking with a therapist can help you find your main purpose in life. If you open yourself up to a psychological counsellor, he or she will motivate you to work toward your main goal in life, will keep you motivated, and will give you peace of mind that you are doing things correctly.
A therapist and psychological counsellor can help you get to the bottom of a specific problem or an issue that bothers you. Together you can come up with a possible solution and effective strategies for solving the problem. A therapist can help you see the problem clearly without feeling nervous or anxious about it. That is why it is important to make a research and find a quality counsellor in which you will confide in and that will help you achieve your goals. Consider things mentioned here and use the professional help of an experienced therapist that will guide you in your life.
Conclusion Seeking counselling and therapy can get you on the road to feeling happier, healthier, and on a path to greater emotional and psychological wellbeing.