(Editor's Note: Dan Munro writes for Forbes.com under the heading "Healthcare Compass")
(Dan will appear as a panelist in our upcoming webinar, How to Provide High Quality, Low Cost HealthCare, on Wed, July 24th at 12 noon EDT – Please join us!)
(Editor's Note: Dan Munro writes for Forbes.com under the heading "Healthcare Compass")
(Dan will appear as a panelist in our upcoming webinar, How to Provide High Quality, Low Cost HealthCare, on Wed, July 24th at 12 noon EDT – Please join us!)
In an effort to collaborate around healthcare innovation, Harvard's prestigious Business and Medical Schools formed a joint initiative last year called the Forum on Healthcare Innovation. They described the joint effort this way:
To help push the national conversation about healthcare reform beyond its usual notion of innovation, Harvard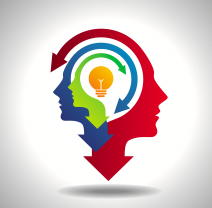 Business School (HBS) and Harvard Medical School (HMS) have formed the Forum on Healthcare Innovation, a multifaceted effort to leverage the thought leadership and convening power of the two schools to create an interdisciplinary platform with influence greater than the sum of its parts.
Last fall they held their first conference and earlier today they released a 26 page report with excerpts and findings from that conference. The full report is now online, but here is a brief summary of the imperatives they identified and then 10 quotes that I found to be among the more revealing – and provocative.
5 Imperatives (the title of the report itself):
1. Making Value The Central Objective
2. Promoting Novel Approaches to Process Improvement
3. Making Consumerism Really Work
4. Decentralizing Approaches to Problem Solving
5. Integrating New Approaches Into Established Organizations
The way in which these 5 imperatives were tied together was also noteworthy. The summary thesis was this: "The big idea is that there is no big idea." In effect, there is "no one magic bullet that can heroically resolve our healthcare challenges" and we "should not invest our hopes in one big idea." This has broad implications for a fractured healthcare system where a great deal of focus (and energy) seems to be spent on trying to disrupt the system in the same way that Facebook FB -1.1% disrupted online communication (or was it really AOL AOL -0.16% that lit that fuse?).
Ten Quotes:
1. We need approaches to the solutions that aren't just arithmetic and additive, but are in some sense logarithmic. This will require us to reach across historic boundaries and unlock the potential of collaboration across the usual disciplines. Jeffrey S. Flier, MD – Dean of the Faculty of Medicine, Harvard University
2. If you think about how healthcare is delivered, it's on an ad hoc basis. Someone comes into a hospital, someone comes into a pharmacy, someone comes into a doctor. But beyond those touchpoints, the patients are on their own. There's no real continuity of care. Christopher A. Viehbacher – CEO, Sanofi SNY -1.39%
3. What we cope with as an insurer is the notion of people getting paid more for doing more 'stuff ' whether or not that actually contributes to better clinical outcomes. Lonny Reisman, MD – Senior Vice President and CMO, Aetna AET +0.4% [He also noted that: Since 2007, the annual rate of increased costs for employees has risen 50 percent faster than the rate of costs for employers]
4. Really efficacious drugs don't require huge clinical trials. Why aren't we able to make drugs that are really efficacious rather than trying to demonstrate just a couple of percent benefit? Eric S. Lander – President and Founding Director, The Eli and Edythe L. Broad Institute of Harvard and MIT
5. A Kano 2 improvement (referencing the 3 types of process improvement identified by Noriaki Kano) is quite different and not at all understood in healthcare. That is, reduce the cost of production without hurting the customer… by making production simpler, taking a step out, doing something with different materials … figuring out a way to do the same thing — or even something better — for the customer, while reducing your cost of production. Don Berwick, MD – President Emeritus and Senior Fellow, Institute for Healthcare Improvement and Gubernatorial Candidate
6. Somebody on the Orient Express gets killed (referring to Agatha Christie's mystery – Murder on the Orient Express), and the question is, who killed him? The answer is, everybody on the train killed him. And the answer about who killed healthcare is: the status quo. Regina E. Herzlinger – Nancy R. McPherson Professor of Business Administration at Harvard Business School
7. This is not an enrollment experience anymore, it is a shopping experience. The more employees we have, the more carriers we will bring. The more competition we drive, the lower the costs will be. Kenneth L. Sperling – National Health Exchange Strategy Leader, Aon Hewitt
8. Do we think that healthcare will become affordable by expecting the hospitals to be cheap? It just won't happen. The dynamics of decentralization will allow lower-cost caregivers to offer more sophisticated things. This is what will happen, and it needs to happen. Clayton Christensen – Kim B. Clark Professor of Business Administration at Harvard Business School
9. More than 50 percent (of our MinuteClinic patients) are effectively medically homeless. Patients at MinuteClinic did as well or better than those treated in traditional primary care settings, yet cost was 40 to 80 percent lower than in other settings. Andrew J. Sussman, MD – President, MinuteClinic and Senior Vice President/Associate CMO, CVS Caremark
10. There were 509 invitees (to this conference), and I'm going to just guess that the total problem-solving power of the ones who weren't invited to this conference is greater than the total solving power of those who were. Maybe the reason that people with your skills and backgrounds solve the interesting problems of the world is only because you're first in line. It wasn't because the questions got asked of everybody at once. Alpheus Bingham – Co-founder of InnoCentive