When radiologists become more involved, healthcare will be better served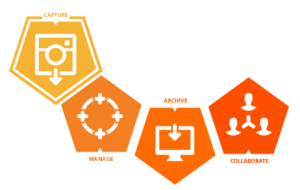 When radiologists become more involved, healthcare will be better served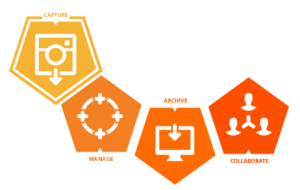 The American College of Radiology (ACR) has been vocal in its recommendation that radiologists should be available to become more involved with patients and referring clinicians. "The College supports collaborative, patient-centered approaches to reduce diagnostic errors," the ACR stated in a recent article on the Imaging 3.0™ initiative, which looks at ways the industry can move forward to improve outcomes in the years ahead.
Many healthcare publications have discussed this. "Are radiologists physicians?" is the provocative question posed in a Diagnostic Imaging blog post. RSNA President George Bisset III, MD was quoted in the opening to a past RSNA with the comment, "Radiologists are emulating the Invisible Man: overlooked, unknown, and, occasionally, seeming like monsters." And a December 2015 ACR case study asks a related question, "What if a radiologist was involved in helping physicians diagnose an illness as soon as a patient came into the hospital?"
This idea that radiologists can add value to healthcare by collaborating with primary care physicians and with patients themselves is the subject of thoughtful discussion both in the healthcare industry and outside.
In HuffPost Healthy Living, radiologist Gregory Goldstein, MD suggests that specialists "should push to partner with primary care physicians" in three ways:
Pick our brains
Collaborate before performing a procedure
Work together
Carestream agrees with Dr. Goldstein's suggestion, as well as with the ACR's broader recommendations for radiology. Our Clinical Collaboration Platform helps institutions that want to increase collaboration among specialists (including radiologists), primary care physicians, and patients. The Clinical Collaboration Platform is a patient-centric, multi-site, standards based platform for data and workflow sharing, reporting and archiving.
Much more than a multimodal PACS, Carestream's Clinical Collaboration Platform can not only image-enable the enterprise, but it also can provide a secure universal viewer that permits access to images from desktops, tablets and smartphones. And it offers an image-enabled patient portal that encourages patients to share and discuss their images.
Is your enterprise image-enabled so that radiologists and other specialists can collaborate with referring physicians? Do you agree with us that radiologists should take the opportunity to become more involved with primary care physicians and also with patients?

Ludovic D'Aprea is the GM of Carestream's healthcare IT business
The post The Value of Clinical Collaboration in a Patient-centered Healthcare Model appeared first on Everything Rad.