Last month before the holidays, I unfortunately had to spend time in the hospital with a sick family member. The old adage "Nobody likes a hospital" is certainly true; however it has recently become quite insightful given the maturity of my career in the healthcare industry.
Last month before the holidays, I unfortunately had to spend time in the hospital with a sick family member. The old adage "Nobody likes a hospital" is certainly true; however it has recently become quite insightful given the maturity of my career in the healthcare industry.
When I enter a hospital now, outside of being concerned for the welfare of the person that is seeking clinical care, I often find myself analyzing the environment around me. Are there opportunities to improve? Is that medical device from a client of mine? Is the doctor board certified? It is truly intriguing how knowledge breeds a new perspective.
This most recent trip to the hospital was to a new outpost for one of the top hospitals in the country. I was impressed by the fact that everything in the building was brand new – medical devices, beds, floors, walls and even a large portion of the physicians. Then, it hit me.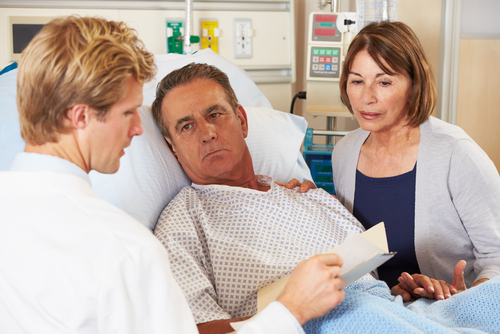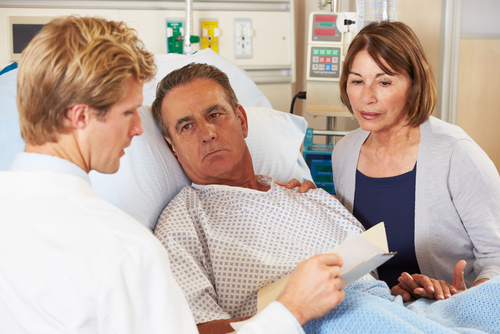 You have one of the best hospitals in the country, with the best equipment in the country, and some of the top clinical staff, yet there are still inefficiencies and activities that are mindblowing.
I want to discuss these. Not because I believe the hospital is at fault. Rather, because it highlights that there are still tremendous opportunities to improve the delivery of care and Technology can play a strong part in this transformation.
Here's three examples that caught my mind most strongly:
1. EKG – My family member had an EKG that triggered most of the concern. It displayed some inversions amongst an erratic pattern, so they were concerned and wanted a stress test to occur. All makes sense. Naturally, I wanted to get a second opinion from my mother who is a nurse and a friend who is a paramedic. First question they both asked was "Can I show or get them a copy of results". My response: No. Let me shoot down the initial reaction that this is a HIPAA problem. Nope. HIPAA or not, the hospital had no defined way to electronically send a copy of the EKG image if I wanted to. This needs to be fixed.
2. Intake Forms – as part of the process to be officially admitted into the hospital to get their stress test, they had to complete four forms. The completion of forms, not all that surprising. The fact that these forms are still paper, shocking! The following were the forms:
Medical Release

Insurance

Directory Release (to allow family/friends to find you if they call the hospital)

Medicare Processing
These forms are not the only ones someone completes at a hospital, and these are not even consistent across hospitals. However, it seems apparent that these should, and need, to be completed electronically.
3. Patient Tracking – many may argue, if it "Aint broken, don't fix it". Within healthcare, I am not sure I buy that. The patient tracking system I saw, although it may be effective in providing information related to patients and their statuses, the interface was so horrific that I can not only imagine the level of frustration that clinicians experience. It was running on Windows XP (which we know is not only old, but has severe security holes), the screen was blurry, had a complex matrix of icons, and seemed to crawl upon various clicks. Like the biggest gripes with EHRs not being considered for physicians, instead being built for billing, we need to ensure that all systems are built to assist with daily activities and make it easier, rather than be an impedance.
4. Beeping – anyone that has been in a hospital knows that beeping comes from all directions and all devices. What shocks me is that we still rely on the expectation that clinical staff need to differentiate between good and bad beeps to determine intervention, instead of creating systems that don't beep unless it is truly necessary. I recently read that Erlanger health system was piloting a new system from Excel Medical Electronics that tracks alarms from GE patient monitoring systems to better analyze the occurrences. According to the article, "With a thorough understanding of the total number of alarms, the different kinds of alarms, how long each alarm lasts, and in which specific care unit alarms occur, Erlanger can customize alarm activation settings and identify potential changes to patient management processes that will enhance patient care and safety." This is truly refreshing that someone is working to remedy this.
On the positive side, there were two things I noticed that were really interesting:
Vending Machine – no, it wasn't for snacks in the waiting room. It was a medical equipment vending machine. Pretty brilliant. Clinical staff have codes to enter the machine and access the equipment they want. The stock is digitally tracked and associated with patients. Not only does it probably reduce cost by ensuring the right medical equipment is being leveraged, but it allows for a detailed audit path so that clinical staff, the hospital, and insurance can track who, why, and when equipment is being used.
Patient Interaction System – most hospital rooms have TVs. But this TV was different. It was a full blown patient interaction system, allowing for the patient to call a nurse, learn about some of the devices in the room, tap into some of their health information, access skype to call family/friends, and even play a game or two. I've read about a number of companies that have created these platforms, but it was beneficial to see it in full operation and how it does create a much more interactive and transparent experience
Hands-on experience, within any industry, often helps us identify the best areas to focus on for improvement – whether process, people, or technology. In Healthcare, we are now learning that there needs to be an enhanced focus, and coordination between all three, to truly transform the way in which care is delivered.
healthcare transformation / shutterstock