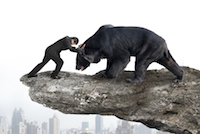 During the past five to 10 years, competition among healthcare providers has gone from fairly benign or annoyingly disruptive to a painful upheaval.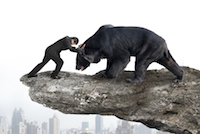 During the past five to 10 years, competition among healthcare providers has gone from fairly benign or annoyingly disruptive to a painful upheaval.
From hospitals and health systems to solo practitioners, the competitive landscape has changed—correction, continues to change—rapidly. And one of the most significant factors that many doctors find especially scary is the staggering ramp-up and value-added sophistication of retail clinics as the platform for health care delivery in the US.
Some doctors are tempted to dismiss retail clinics as a serious threat in the marketplace because they are typically staffed by nurse practitioners and physician assistants, thus limiting the range of services available.
"Retail clinics are ambulatory care sites typically located in and associated with brand-name retailers, including pharmacies, groceries and 'big-box' stores. They primarily treat routine illnesses, provide preventative care and vaccinations, offer basic health screenings and low-level acute care services," Manatt Health reports in a new study. "As the nation's health care system enters a period of profound change, these clinics offer an important locus of patient access within large retail establishments."
But their competitive foundation, and appealing advantage, is built on convenience featuring:
Easily accessible
Extended operating hours
High foot-traffic areas
Multiple locations
Short or no wait times
Transparent and lower costs
Walk-in availability
Explosive growth…
What may be less obvious to doctors is the stunning growth of retail clinics, now a common fixture in the healthcare landscape, and a more sophisticated business maturity.
"The number of retail clinic sites increased almost 900 percent between 2006 and 2014, from 200 to 1,800, and the number of visits increased sevenfold from approximately 1.5 million to 10.5 million in 2012, representing upwards of two percent of primary care encounters in the United States," according to Manatt.
And enhanced value proposition…
What's more, retail clinics are expanding their value proposition from simply "quick and convenient" to more firmly integrate their business model with the nation's health care delivery system, reconfiguring themselves "to advance Triple Aim goals [of improved patient care, population health and reduced cost], and to contribute more broadly to a Culture of Health."
The Manatt Health report, prepared for the Robert Wood Johnson Foundation, titled, Building a Culture of Health: The Value Proposition of Retail Clinics, is recommended reading. "Many retail clinics are adapting their offerings to provide basic chronic care management services and forming partnerships with area health systems in efforts to become better integrated with other community providers.
"Some retailers are leveraging other assets within their stores, including pharmacies and healthy foods, to create a package of enhanced services for customers and payers. A few retailers have gone a step beyond and are exploiting the enormous foot traffic they generate to offer additional services not traditionally found in their stores, including enrollment assistance and access to public nutrition programs."
If you have not carefully evaluated the competitive landscape in your hospital or medical practice marketing area recently, please give us a call. And for additional reading, please review these previous articles in our free educational library.
The post Why Retail Competition for Doctors Is Just Plain Scary appeared first on Healthcare Success.