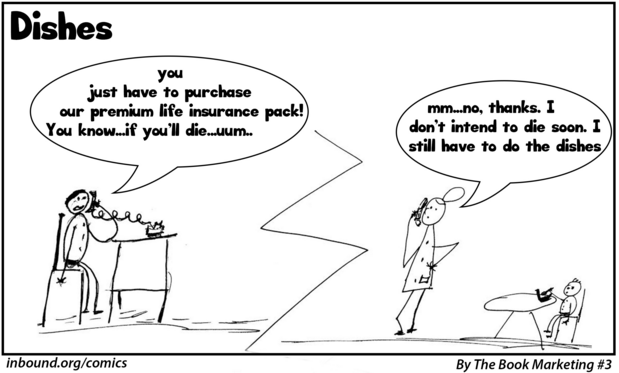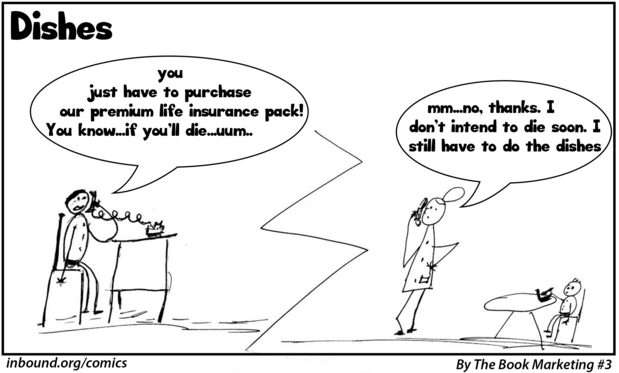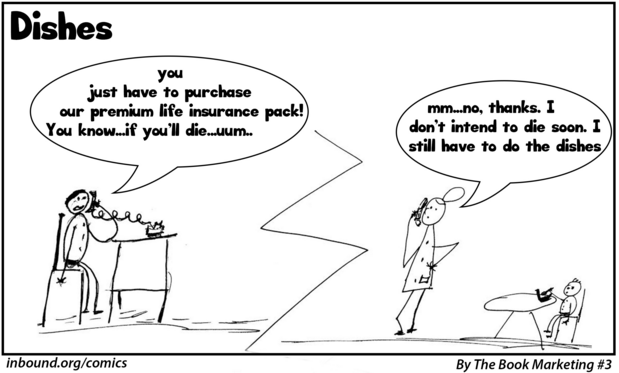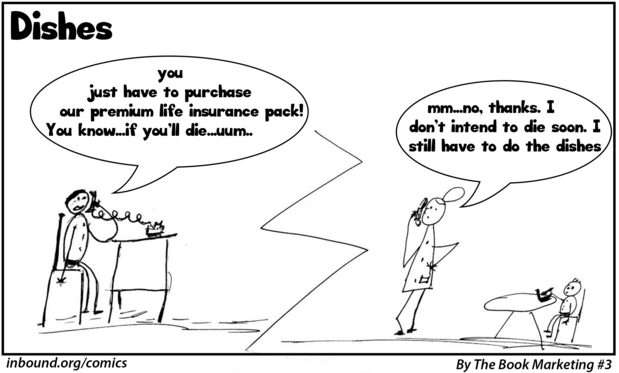 A post on inbound.org recently caught my eye. Not because it is untrue, mind you, but because the sentiment behind it just seems ridiculously out of touch with what it takes to succeed in the real world marketing.
It asks, "What's the most crazy or funny story you have with a telemarketer so far?"
Of course, we all have them. Interruptive calls during a hectic family dinner. Offers of "free" vacations. Untold Nigerian fortunes waiting to be claimed.
In truth though, telephone work is a huge factor in the success of any modern day "inbound" marketing plan despite what inbound.org has to say.
Inbound marketing can generate untold fortunes in the form of sales leads for a medical device company. By now we know that inbound marketing, when executed properly, can deliver more leads at a lower cost then traditional marketing methods. HubSpot tells us this.


What you may not realize is HubSpot, the inventors of the term "inbound marketing" employ Business Development Representatives (BDRs), today's better, more effective version of "telemarketers" whose job it is to follow-up with leads by picking up the phone and calling them.
In fact, a recent LinkedIn search for "HubSpot Business Development Representative" showed 24 positions available.


The "inventors" of inbound marketing have highly trained teams whose job is to reach out to their leads and start the sales process. Does your company (or agency partner) have a plan in place to reach out to any and all leads you generate?
In my judgement too many companies fail to call every lead they generate andfar too few marketing agencies offer this service to their clients.
Telemarketing vs. Inside Sales vs. Pre Sales vs…
What you may think of as telemarketing has changed. More accurate descriptions include:
Business Development
Inside Sales
Pre Sales
Tele Sales
And the newest, Inbound Sales
While the terms and roles can be nuanced in the end the goal remains the same: increase sales by more effectively reaching out to leads and uncovering sales opportunities.
Telemarketing in the Medical Device Industries
In full disclosure, TSL Marketing (my employer) has a team of telesales professionals we are able to deploy for the benefit of our clients. Hearing our Business Development Team Members (BDTMs) work has opened my eyes to the importance and success of a robust phone sales operation.
4 Ways Our Clients Use "Telemarketing"
Lead Generation – This can mean traditional cold calling but it can also mean something much more effective. Combining social selling tactics and phone work with a list of target accounts to uncover sales opportunities.
Example: TSL is currently working on behalf of a top 5 (by global revenue) medical device manufacturer to increase sales of a new disposable product. BDTMs call into hospital decision makers and offer sample product. Account records, including samples provided, are then shared with the client's field sales team.
Lead Progression – Not all leads are created equal. Smart organizations are reaching out to all leads in an effort to progress them down the sales funnel. This provides an opportunity to build a real human relationship with a lead, something a series of automated emails fails to do.
Example: Case Study illustrating the importance and success of combining inbound and outbound tactics.
Telemarketing – More traditional "telemarketing," surveys, audience profiling and customer satisfaction can be ascertained
Example: At TSL we are able to conduct customer satisfaction surveys that uncover valuable insights on medical devices like pulse oximeters.
Sales Execution – This is where "telemarketing" is better labeled as Tele Sales or Inside Sales.
Example: TSL is currently working with a top 5 (by global revenue) medical device manufacturer to uncover sales opportunities for an update to a piece of diagnostic equipment. This includes reaching decision makers in an existing universe of accounts (hospitals) and compelling them to upgrade their existing equipment. Truly outsourced "inside sales."
While it's fun, and funny, to poke fun of telemarketing it is a mistake to think of it in the terms of years gone by. Progressive digital marketers, even the "inventors" of Inbound, are using modern methods to connect with, uncover and close sales opportunities over the phone.