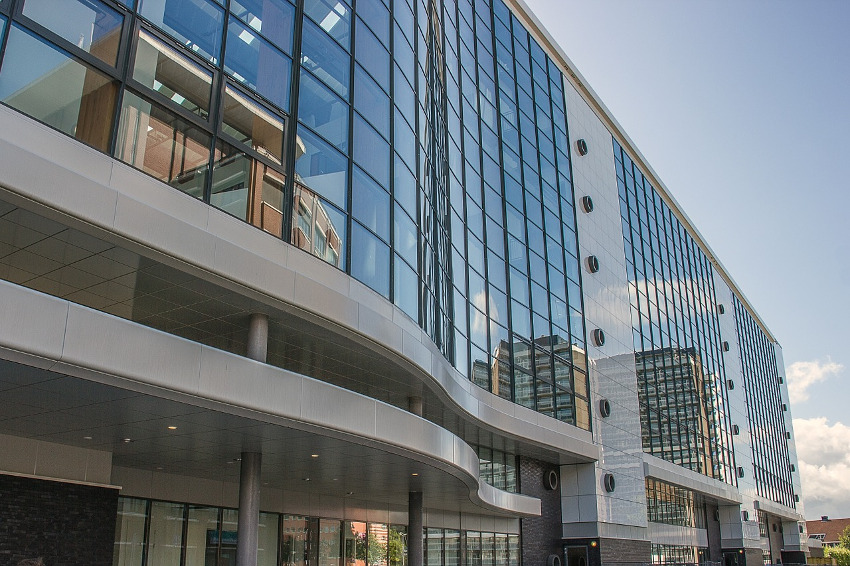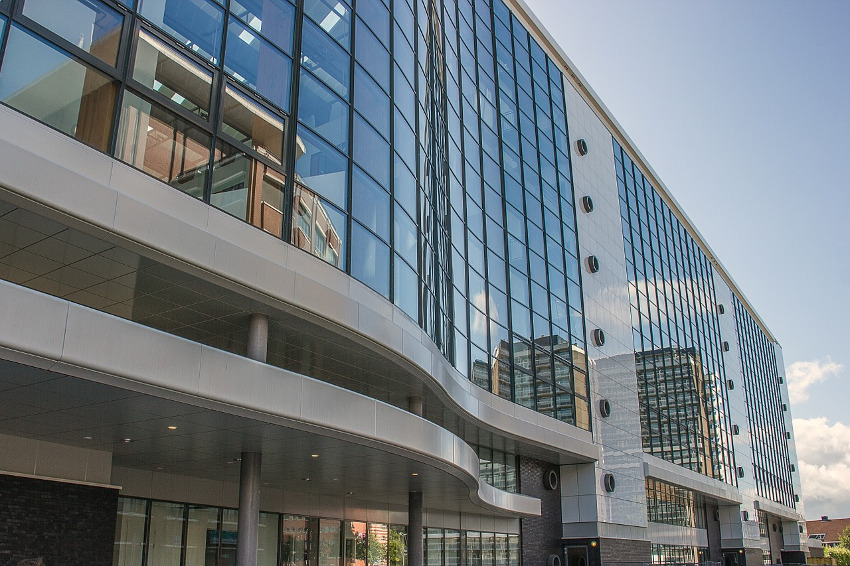 For hospitals, blogging is one of the most effective means for engaging patients on the web. Here are 15 hospital blogs worth remembering — and emulating.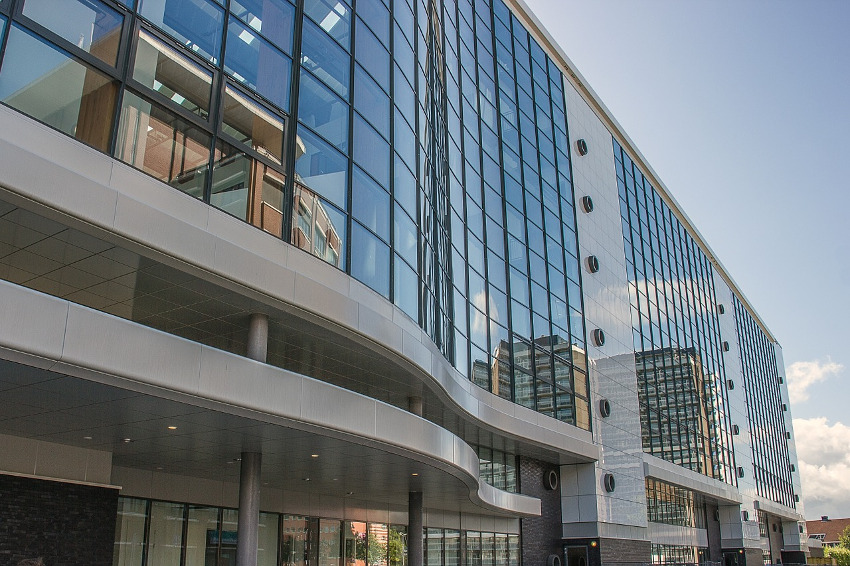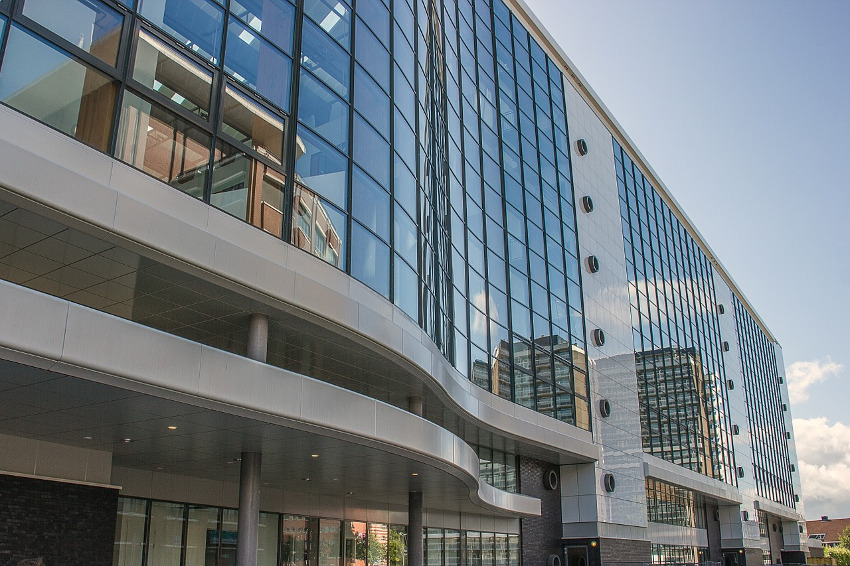 For hospitals, blogging is one of the most effective means for engaging patients on the web. Here are 15 hospital blogs worth remembering — and emulating.
For hospitals, a blog is an indispensable tool for engaging your local audience — publishing need-to-know medical facts and advice, establishing your credibility among healthcare providers, and highlighting the best aspects of your unique approach to care all help to position your facility as the best possible choice for someone seeking care.
There are many different ways to go about curating a successful blog — posts can written by physicians, hospital staff, patients, or esteemed guests, and often include video, announcements, patient stories, health and wellness advice, etc. While a hospital's marketing team can often spend hours and hours pouring over blogging best practices, it's often easiest to take a tip from some of the industry experts who already do it best.
While major publications like the Mayo Clinic and Cleveland Clinic's HealthEssentials have set a new standard for what a healthcare blog can be, these are massive operations and not always realistic for smaller hospitals and health networks. Here are 15 lesser-known examples of great hospital blogs, in no particular order:
1. Mount Sinai
A valuable compendium of innovative research topics, medical success stories, reporting on cutting edge medical technology, and inspiring stories, the Mount Sinai blog has something to teach everyone.
2. The Brigham and Women's Hospital:"HealthHub"
Equal parts education and inspiring, HealthHub not only chronicles the goings-on at Brigham and Women's, but frequently delves into innovative research and offers helpful, explanatory advice.
3. Healthbeat
The official blog of the Crozer-Keystone Health system, this blog gives helpful, up-to-date coverage on wellness tips, engagement with the local community, family advice, and general medical topics.
4. Rothman Institute
This blog covers nearly every topic in the orthopedic lexicon, from "ACL Tear Treatment Options" to "Anterior Cervical Fusion Procedures." However, these dense subjects are tackled in a highly-relatable fashion — blog posts like "What is Tennis Elbow? FAQ" and "Concussion Information for Parents" offer clear-cut advice so people can get healthy and back on their feet as quickly as possible.
5. Boston Children's Hospital: "Thriving"
Thriving is primarily filled with engaging stories about patients and their paths to care, but also includes salient medical advice and practical tips.
6. Overlake Medical Center
Dedicated to mothers and infants, the Overlake Medical Center blog explores everything parents need to know about raising a newborn: food choices, sleeping advice, choosing a pediatrician, the works.
7. Altru Medical System
The sheer diversity of Altru Medical System's blogs highlights the many creative approaches hospitals can take to differentiate their content offerings. For example, there's "Altru Moments," which highlights inspiring patient success stories, from miraculous early diagnosis of subtle health issues to life-saving operations.
"Modern Mom" is another mom-focused publication, with parenting tips, solutions to common childhood issues, and recommendations for how to de-stress. Then there's "Faces," a blog showcasing the doctors, nurses, specialists, and staff who make care at Altru possible.
8. Pella Regional Health Center "Healthy Helen's Blog"
Written from the perspective of "Helen," the blog is managed by a PR team at Pella Regional Health Center, and covers medical topics from A-Z, such as heart health, nutrition, diabetes, and surgery recovery.
9. Arnold Palmer Hospital for Children
Standout children's blog, with an intuitive layout, easy topic filtering, and engaging, sharply-written content covering anything and everything kid-related.
10. Seattle Children's Hospital: "Teenology101″
One of the few quality teen-specific blogs around, Teenology101 offers patiends and physicians alike everything there is to know about that most difficult of in-between ages.
11. MD Anderson Center: "Cancerwise"
From one of the nation's top cancer centers, Cancerwise offers practical, insightful advice for cancer patients, caregivers, and medical practitioners. The blog covers everything, from what to pack for a hospital stay, to how journaling can ease fatigue.
12. Florida Hospital: "State of Health"
This refreshing blog dives deeper into health topics than most, offering no-nonsense takes about the specific medical information patients need to know. At the same time, the writing is accessible and covers a broad array of health topics.
13. Cincinnati Children's Hospital
A fun, informative, and often touching blog designed to help parents raise healthy kids, as well as diagnose and treat children's diseases. Some of the Cinicinnati Children's Hospital blog's best features are interactive quizzes, which help parents to narrow down the causes of illness.
14. Jefferson University Hospitals "@Jeff"
A valuable resource center for a wide range of health-related topics, Philadelphia residents depend on @Jeff for expert advice and the latest medical news in order to keep themselves and their loved ones healthy. The blog also provides information on Jefferson's services, as well as hospital-hosted lifestyle events and activities for patients and the community at large.
15. Indiana University Health: "Strength"
Their "Strength" blog is a wonderful and thorough all-purpose blog, with entries relating to medical innovations, their long list of service lines (including cancer, neuroscience, ENT and more), wellness, and community news.
(Main image credit: cor125/Pixabay)