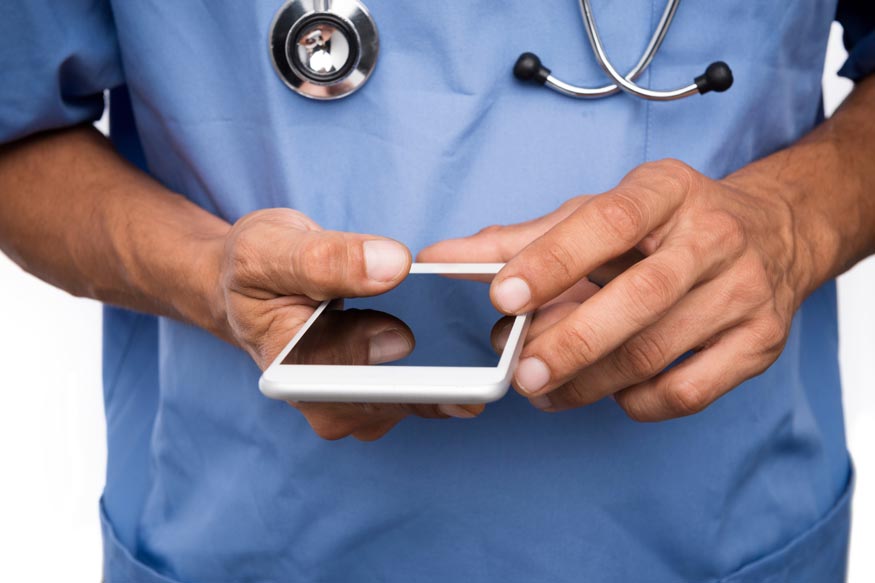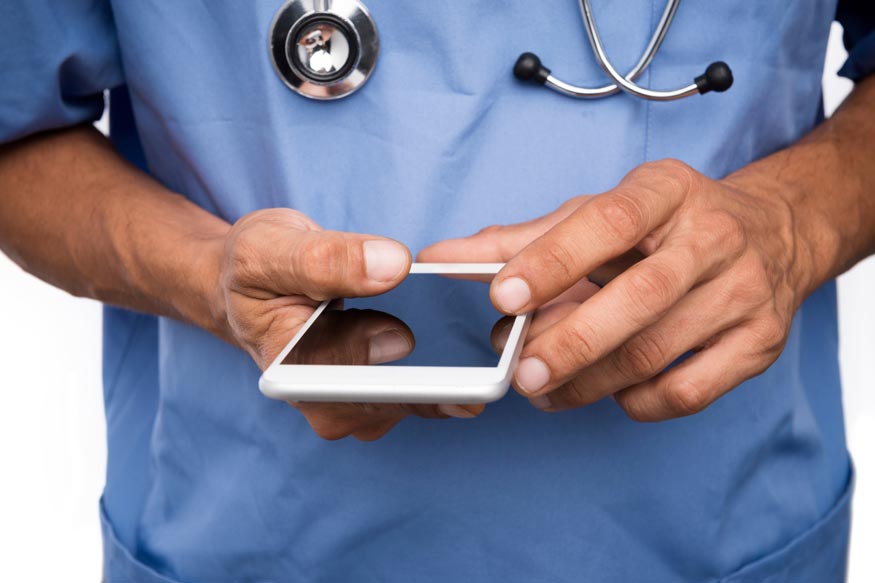 As you well know, social media has become an essential platform for companies to promote their services and communicate with potential and existing customers. Most businesses have come to realize the importance of interacting with users across social media, and hospitals are no exception.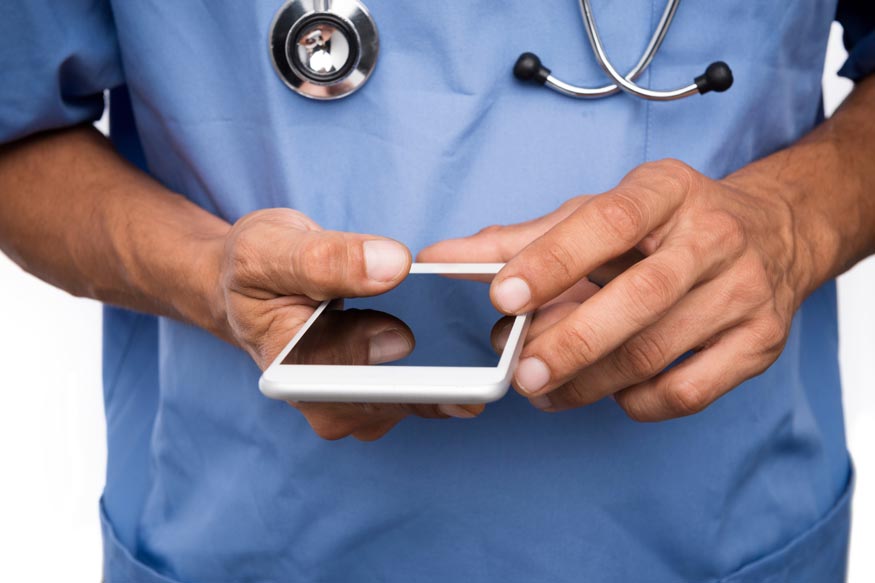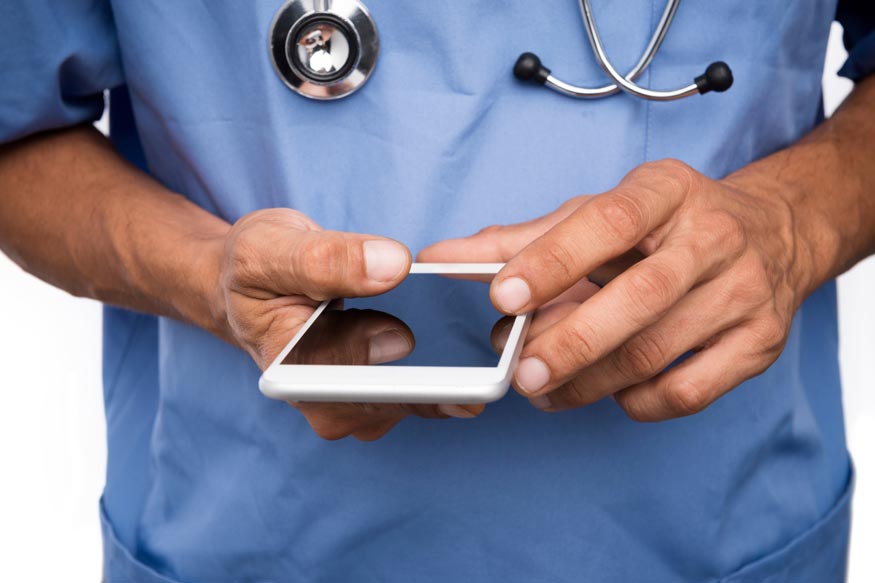 As you well know, social media has become an essential platform for companies to promote their services and communicate with potential and existing customers. Most businesses have come to realize the importance of interacting with users across social media, and hospitals are no exception.
According to a study from Demi & Cooper Advertising and DC Interactive Group, 41% of patients said social media would affect their choice of a specific doctor, hospital or medical facility. Though YouTube, Facebook, blogs and other outlets play an important role in hospital marketing, in this post we'll focus on Twitter—a platform that 64% of hospitals utilize according to the same study.
Previously, we presented you with the 20 doctors you should be following on Twitter and today, we'll introduce you to 20 hospitals that are effectively using Twitter to attract, engage and retain patients. You're probably expecting to see some big players on this list like the Mayo Clinic, Cleveland Clinic, St. Jude and the like, but in this list we're going to focus on some lesser known Twitter rock stars.
1. Detroit Medical Ctr
Handle: @DMC_Heals
Followers: 11,240
Why Follow?
The Detroit Medical Center does incredibly well at actively engaging its audience with polls, photos and even a video series featuring a few players from the Detroit Lions answering fan-submitted questions—an excellent way to foster a sense of community.
2. West Palm Hospital
Handle: @WestPalmHosp
Followers: 2,262
Why Follow?
Though West Palm Hospital doesn't overload followers with tons of posts, it uses national holidays and weekly celebrations (e.g. Hospital Week, Nurses Week, etc.) to boost its presence. These Tweets include eye-catching images to enhance visibility on users' feeds.
3. National Jewish Health
Handle: @NJHealth
Followers: 1,644
Why Follow?
As a leading respiratory hospital in the nation, National Jewish Health maintains a steady stream of tips and tricks to mitigate and relieve respiratory issues. With a penchant for Tweets including fun, intriguing calls-to-action, this hospital tempts followers with tasty recipes, tips to tame fall allergies, ways to fall asleep faster and more!
4. Fox Chase Cancer Ctr
Handle: @FoxChaseCancer
Followers: 8,164
Why Follow?
The Fox Chase Cancer Center boasts an incredibly well-rounded Twitter account. Its feed features motivational quotes, cancer patient testimonials, employee stories, giveaways, medical reports, and tons of visuals (which is always a plus). The Center also uses Twitter for cross promotion of its other social channels like Instagram, which is a smart audience-building strategy.
5. IU Health
Handle: @IU_Health
Followers: 21,169
Why Follow?
Almost every single Tweet from IU Health features an image of some kind, and with 93% of people agreeing that visual imagery is the #1 factor impacting purchasing decisions, it looks like they're right on the money. You'll definitely want to check out this account if you're looking to spice up your Tweets with vibrant photos!
6. Shepherd Center
Handle: @ShepherdCenter
Followers: 7,353
Why Follow?
The Shepherd Center also maintains a visual-heavy feed, and they have the original content to back it up. Pictures and videos of events, demonstrations, health screenings and other hospital on-goings ensure that followers remain informed and invested. The Center does very well at humanizing its institution by promoting testimonial success stories featured in its website's news section.
7. Texas Heart Institute
Handle: @Texas_Heart
Followers: 2,602
Why Follow?
If you don't have a lot of original content to promote on your Twitter feed, take note. The Texas Heart Institute is a huge proponent of Retweets. It pulls heart-related Tweets from industry leaders and aficionados to engage its own community. This is a powerful strategy for not only building a Twitter following, but also for connecting with influencers in the field.
8. Roper St. Francis
Handle: @RoperStFrancis
Followers: 3,966
Why Follow?
The Roper St. Francis feed showcases a variety of interesting events, most of which are Tweeted in real time. Follow along for updates and information on the latest hospital happenings.
9. Nebraska Medicine
Handle: @NebraskaMed
Followers: 16,244
Why Follow?
Everything about this medical center screams fun. Vibrant photos and videos fill up the feed and capture everything from fundraisers to employee recognition to patient profiles. In each of its Tweets, Nebraska Medicine manages to tell a story and its followers are hooked.
10. Greenville Health System
Handle: @ghs_org
Followers: 7,335
Why Follow?
If you're looking to get personal with your followers and potential patients, host a Twitter chat like Greenville Health System did back in September. This South Carolina Medical Center connected Twitter users with a doctor and other experts to chat about bones, joints and muscles and generated some pretty good interactions in the process.
11. UT Southwestern Medical Center
Handle: @UTSWNews
Followers: 5,860
Why Follow?
The UT Southwestern Medical Center's Twitter feed has a little bit of something for everyone: statistics, open-ended questions, campaign hashtags, news articles, success stories and more! Follow this account for a look at how hospitals can use Twitter to promote all of their services.
12. Roswell Park
Handle: @RoswellPark
Followers: 11,387
Why Follow?
Roswell Park keeps its feed flowing! Sharing several Tweets a day highlighting hospital blog posts, discussions, testimonials, and contests, this institution ensures it has a consistent presence on followers' front page.
13. NorthShore University HealthSystem
Handle: @NorthShoreWeb
Followers: 11,952
Why Follow?
NorthShore University HealthSystem's Twitter feed stands out due to its array of designed images that accompany Tweets. Health tips, doctor quotes, recipes and the like appear in photo form as you scroll. These kinds of materials tend to better catch the eyes and interest of potential patients and followers.
14. Sarasota Memorial
Handle: @SMHCS
Followers: 8,086
Why Follow?
Sarasota Memorial isn't just using visual elements to enhance Tweets, it's using images to extend the length of its message. In many of its Tweets, Sarasota Memorial utilizes images that include charts, lists and other text that enhances or expands on the message shared in the Tweet. This can be a great way to increase interest in more complex pieces of content.
15. Massachusetts General Hospital
Handle: @MassGeneralNews
Followers: 23,128
Why Follow?
Massachusetts General Hospital Tweets about its own—its employees get involved in videos, interactive web pages, industry articles, and research. If you're in the Boston area, you'll definitely want to follow MGH as the Hospital offers giveaways, like Red Sox tickets, to qualifying patients and donors.
16. Moffitt Cancer Center
Handle: @MoffittNews
Followers: 8,160
Why Follow?
Encourage follower participation on Twitter like Moffitt Cancer Center with its Trivia Tuesdays. Each week, the Center Tweets out a statement and asks followers to respond with "true" or "false." A weekly campaign will keep users coming back for more.
17. Shriners Hospitals
Handle: @shrinershosp
Followers: 13,651
Why Follow?
First and foremost, actor RJ Mitte (Walt Jr. from Breaking Bad) is a former patient of Shriners Hospitals. If that isn't enough to earn your follow, maybe the Hospitals' event recaps, industry profiles, patient stories and celebrity appearances will do it!
18. Children's Hospital of Wisconsin
Handle: @childhealthwi
Followers: 14,614
Why Follow?
If you have kids, or even if you don't have kids, you should follow this account. I mean you might have kids someday, right? The Children's Hospital of Wisconsin keeps its feed fresh with photos that give you an inside look at the staff and current patients. Scroll down the page and you'll be met with patient photos, videos of nurses singing patients Happy Birthday, etc.—all of which successfully tie friendly faces to the Hospital's name.
19. McLean Hospital
Handle: @McLeanHospital
Followers: 4,531
Why Follow?
The McLean Hospital pays close attention to pop culture and makes parallels, when possible, to shine light on mental and physical diseases. The Hospital has pulled articles from BuzzFeed and even commented on musicians speaking out about their mental issues to raise awareness of diseases like depression. Try using this strategy if you're targeting younger audiences.
20. McKay-Dee Hospital
Handle: @McKayDee
Followers: 9,188
Why Follow?
This nonprofit hospital in Northern Utah may come off more human than even your friends on Twitter. It's always refreshing to see an organization posting Tweets with nothing more than a simple photo, wishing followers a happy first day of fall. Of course its feed is chock-full of medical news and health advice as well.