2019 Brings New Science Behind the Skin
The science of skincare is always evolving. Here are the best types of skincare products to look for when creating your skincare routine this year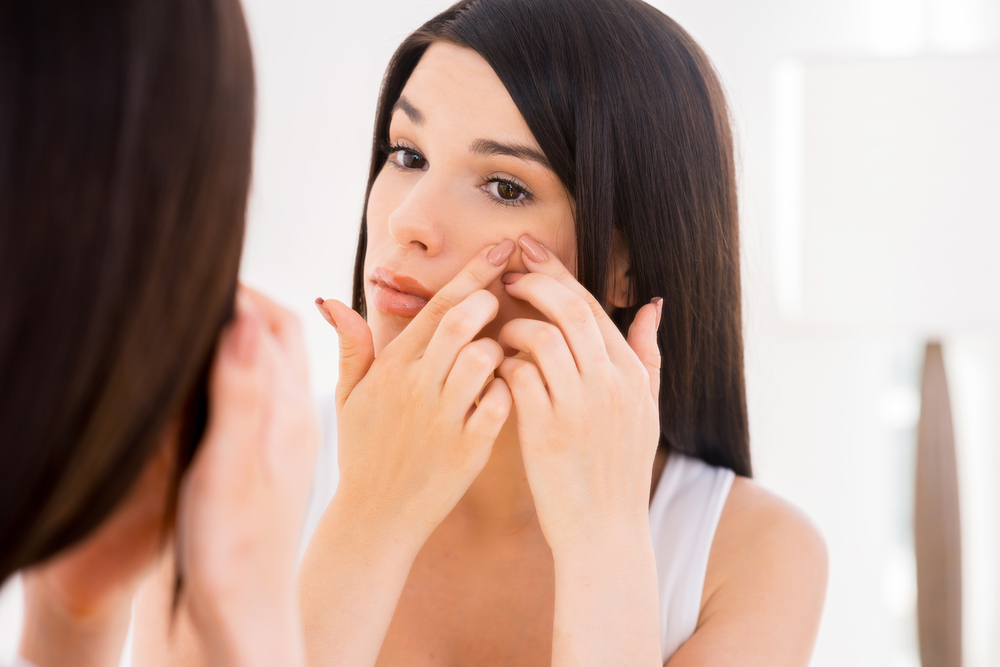 More and more people are concerned with the appearance and texture of their skin, which has caused an anti-aging product boom. Manufacturers are working to develop new and better products that contain either immediate or long-term anti-aging effects.
But anti-aging products aren't the only form of skincare you should be concerned about. In fact, your skincare routine should include products that address cleansing, exfoliating, toning, moisturizing, and addressing certain issues such as sagging, discoloration, or blemishes.
As scientific research evolves, so do all skincare products — some more quickly and frequently than others depending on consumer demand. And that means you owe it to yourself to see what all the hype is about.
Instead of sticking with the same products and procedures, why not use the newest formulas and the most effective skincare routines for your skin type? Learn which categories of skincare products are important for your skin and decide which ones you'll start using or replace with a newer, more effective product to revamp your beauty routine.
1. Exfoliation Products
You know you need to use exfoliation products if your skin if flat, dull, and prone to scaling. But don't just grab any exfoliant — especially if you have sensitive skin. Some exfoliant products are coarser than others and can leave already irritated skin with a worse appearance.
For example, products with harsher agents, such as crystals, should be avoided if you have sensitive skin. Instead, you should opt for a product with smooth microbeads or salicylic or glycolic acid washes.
One of the latest skincare advances in exfoliation products are fruit enzyme masks with hyaluronic acid that offer a gentle and soothing effect as they work to slough off dead skin cells.
2. Acne Related Products
Plenty of acne related skincare products are on the market, but which one is best for you? If you prefer a holistic acne treatment, you might want to see about Egyptian Magic. Although this all-natural formula has been around for decades, it has the ability to treat a variety of skin conditions. Some users even report it has helped their acne.
Other acne skincare products include those that contain benzoyl peroxide, alpha hydroxy acids, or sulfur. Most recently, researchers have started studying the value of bacteria-based treatments, which would alter skin bacteria of acne patients to resemble that of the bacteria found on the skin of people without acne.
3. Cleansing Products
The cleansing products you should choose will depend on which type of skin you have. If your skin is oily, you'll need to choose a cleanser formulated for oily skin. If your skin is dry, you will need to choose a cleanser specifically for dry skin.
Or you may have combination skin, with both oily areas and dry areas present. In that case, you'll need a totally different product that addresses your specific skin type. Over the past decade, plenty of advances have been made in the skincare cleansing arena, particularly in the form of amino-acid based milder surfactants.
4. Moisturizing Products
When choosing a moisturizing product, in general, the thicker the consistency of the product, the more moisturizing it will likely be. So, if you happen to struggle with dry skin, you'll want to use a heavier product. If your skin is prone to oiliness, you'll want to use a very light lotion for moisturizing. As with cleansers, there are products for combination skin as well.
5. Toning Products
Although you may not use toner now, you might want to start — especially if you're prone to oily skin. After you cleanse your face, toner can help remove excess oil and eliminate any leftover makeup residue. This beauty routine step leaves your skin prepared for the next step: moisturizing.
When choosing a toner, look for one that is non-alcohol based and contains skin-repairing ingredients such as a niacinamide and peptide complex.
6. Serums
A wide variety of serums are in the skincare market today and which ones you choose depends on what type of skincare or skin issue you want to target. For example, you may want to address crows feet or forehead lines. A serum that contains hyaluronic acid can help.
However, if you're interested in brightening dark spots on your facial area, a serum that has ingredients such as kojic acid or alpha hydroxy acids can help.
Get Glowing
No matter what your skincare needs or issues, there's a product out there. You may have to do some research to find the right one, or you may decide to speak with a dermatologist or a reputable skincare consultant for advice.