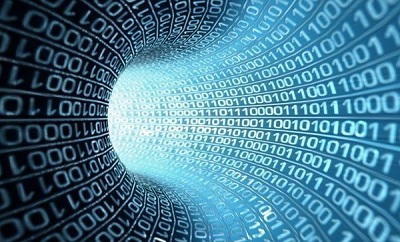 6 Ways Big Data Could Change Healthcare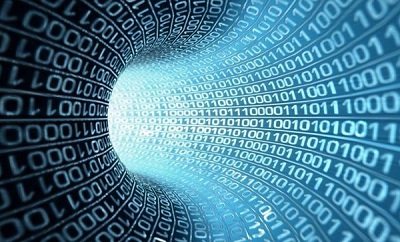 6 ways Big Data could change healthcare per Rock Health's new report that explores how Big Data could lead to big improvements for US healthcare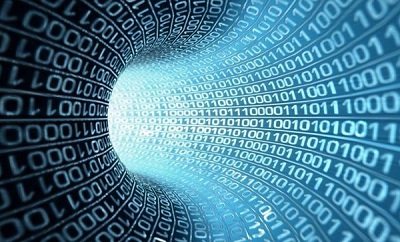 6 ways Big Data could change healthcare per Rock Health's new report that explores how Big Data could lead to big improvements for US healthcare
What's the big deal about Big Data, and what's to gain from its increasing integration into America's healthcare system? How about more than $300 billion in annual savings? According to Rock Health, Big Data possesses the power to do just that.
The non-profit foundation (dedicated to intersecting healthcare and technology by supporting entrepreneurial startups) dives into the subject of Big Data, exploring the definitions and distinctions as well as highlights and hurdles, in its report: Big Data in Healthcare, the Hype and the Hope.
With data growing 40 times as fast as the world's population, it's easy to see why the report estimates that the Big Data market will reach $50 billion in the next five years. However, its potential market prominence isn't nearly as impressive as its promise to improve healthcare.
The report takes a deeper look at the faults in today's US healthcare systems that are costing us big. It estimates that approximately $300 billion is slipping through those cracks caused poor care coordination, fraud and abuse, and administrative and clinical inefficiencies.
Can Big Data fill those cracks? Here is a look at six ways Rock Health's report says it can:
1. Support research: genomics and beyond
According to the report, genomics is on the cutting edge of the Big Data revolution and could be one of its greatest pioneers in enabling personalized medicine. The report outlines several genomic-focused companies, each with its own approach to taking on the data as a means to accelerate the translation of research and transform treatment development and medical practice. In other words, better data-driven solutions could lead to better diagnostic tools and treatment methods, improving outcomes and cutting costs in the process.
2. Transform data into information
The dams of healthcare data are open and, in fact, flooding the field. Data transmission has yet to give way to universal data translation, however. Thus, a key aspect of the Big Data movement is transforming that data into usable information. Translating unstructured data into structured data streams for machine management is a key piece to the puzzle as well as enabling tools that can analyze and mine data for patterns and meaning. The message: Improve data communications and quality, and enhanced, efficient care will follow.
3. Support self care
Several companies are exploring Big Data and how to use it to "help us help ourselves", as the report states. The rise of mobile technology has created an atmosphere of access prime for Big Data applications to educate and motivate changes that enhance disease management and prevention efforts.
Whether it's by creating applications that allow secure medical record exchange or designing health improvement tools to motivate consumers to make healthier choices, the report suggest that the goal of enhancing health at the community level is achievable by placing such tools within its reach.
4. Support providers
One of the most exciting areas where Big Data may lend a helping hand is for providers. Despite facing provider resistance, there are companies developing new user-friendly support systems that promise to alleviate pressures by saving time and money and improving outcomes. Alleviating such pressures will allow providers to focus on what really matters, like compassionate care, according to the report.
5. Increase awareness
Knowledge is power, and Big Data has the ability to increase both through applications that promote and propagate education and awareness. From identifying counterfeit drugs to tracking environmental issues that trigger asthma attacks, new technologies and their companies are taking on these tasks in the name of prevention and the prioritization of global, public health issues.
6. Pool data to build an ecosystem
According to the report, Big Data technologies could enable new kinds of analyses and facilitate answers to big questions, some of which have yet to be asked.
Take IBM's Watson for example. Comprised of 21 supercomputer subsystems, Watson is digesting a variety of longitudinal information concerning lung and breast cancer treatment that could shed new light on more effective medical practices. It may not cure cancer today, but its promise lies in what it can uncover to enhance treatment methods tomorrow.
The report points to several companies with technologies making inroads in each of these areas of improvement/possibility. Still, Big Data has its share of hurdles when it comes to privacy, security, data ownership, regulation and integration. Nevertheless, the Big Data movement is growing, and it looks like it's getting ready to jump.
Featured image credit: http://www.isirona.com/blog/