7 Tips for Effectively Marketing a New Medical Practice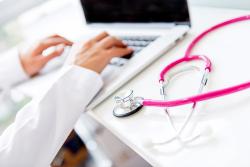 Building a new medical practice is a challenging adventure, but it can be incredibly rewarding too. Many primary care physicians feel pressure from urgent care and retail clinics to offer the same speedy, affordable service. Basically the game has changed. The days of listing yourself in the phone book and affiliating yourself with a local hospital as the basis of your marketing efforts are long gone.
Establish Yourself as an Expert in Your Field
The Mayo Clinic is one of the best research hospitals in the world. When most people hear the name, they immediately think of excellent, specialized care. You may not be the next Mayo Clinic, but you can take a few pages out of their marketing playbook. The Mayo Clinic's reputation is built on a solid foundation of top-notch facilities and specialists in a variety of areas.
Establish yourself as an expert in your field. Focus your marketing efforts on your qualifications and specialties, along with recommendations from current and former patients, and other physicians in the area. Being quoted as an expert in a newspaper article or interviewed for an expert blog are two ways of establishing yourself as an expert. Whether this is an expert in natural remedies for joint pain or in surgery, knowing your niche and marketing yourself is imperative to your success.
You should also consider working with organizations to establish yourself as their go-to physician for a certain specialty will all help achieve this. Also. if you have your own successful blog or a large following on social media, the media will be more likely to reach out to you.
Highlight Physician Specialties
Potential patients want to know that your facility is not only qualified and capable, but that it's also equipped to handle specific cases. Identify the areas in which your practice's physicians specialize, or are especially interested. Then highlight those areas in your marketing strategies. Take advantage of online complimentary marketing tools & best practices resources to help guide you through the process of establishing a marketing strategy.
Attract the Right Patients
Many new medical practices accept major insurance carriers initially, and methodically weed out the ones that don't provide fair, reasonable, and timely reimbursements over time. Once you have an idea of which carriers you prefer to work with, you can market your practice to these patients. Start by focusing your marketing efforts on certain employers or insurance plans through very specific targeting.
Continue these efforts on an ongoing basis to maintain your presence, and consider targeting specific demographics through direct mailings, and adding social media to your repertoire.
Introduce New Physicians and Services
One of the best ways to attract new patients, as well as keep old ones, is to establish and maintain a personal connection between physicians and patients. One way to create such a personal connection with a new physician is to "introduce" them to the community through billboards, commercials, signage outside the practice, or local sponsorships. You could also offer a free health screening for community members to meet the new physician and welcome them to your practice.
Determine Current Patient Motives
A great way to attract new patients is to understand why your existing patients come to you, and why they stick around. Start a database that tracks your current patients' demographic information to give yourself a better idea of which groups you should be focusing on through marketing efforts. When you welcome new patients, ask them how they found you, so you can track that as well.
Get Involved in the Community
Another way to establish positive relationships with prospective patients is to become involved in the community. Sponsor the neighborhood baseball team and the local high school's yearbook advertising efforts. Set up a booth at local fairs and conventions. Never miss an opportunity to connect with members of your local community. If your practice's physicians aren't confident taking part in these events, send a representative to the event to network on behalf of the physicians and staff. Sending out a newsletter periodically is a great way to stay connected with the community as well. For example http://harvardrddentalcare.com/ sends out a newsletter to tell the community about positive things that have happened and give information that patients can use before their next visit to the office.
Network with Other Doctors
Doctor referrals are one of the most valuable assets to any medical practice. Build relationships with other doctors by having physicians join medical associations and attend conventions and functions that will put them in contact with other doctors with complementing specialties. A mutual respect between doctors of varying fields can benefit each doctor directly, as they refer patients to each other over time. Whether you're choosing a laptop tablet, smartphone, etc., it's also important to use the latest social media and technology to better network with other physicians. Having a door hanger printer is important as you can be seen outside of your office at other doctor offices as your specialty might be different than your peer.
While it's helpful to have a far-reaching marketing campaign, it all boils down to the quality of care you provide. Make sure you provide the most excellent care you possibly can, and it will show. Your patients will appreciate it, and not only will they stick around, they'll send their friends to you too. Incorporate these tips into your initial marketing strategy, and you'll be on your way to welcoming patients through your doors in no time.
(marketing a new medical practice / shutterstock)