Abortion Rights Issues Heat Up In States Across The U.S
Abortion rights issues are a hot topic in the U.S. Here's what to know about these issues, and why they are so important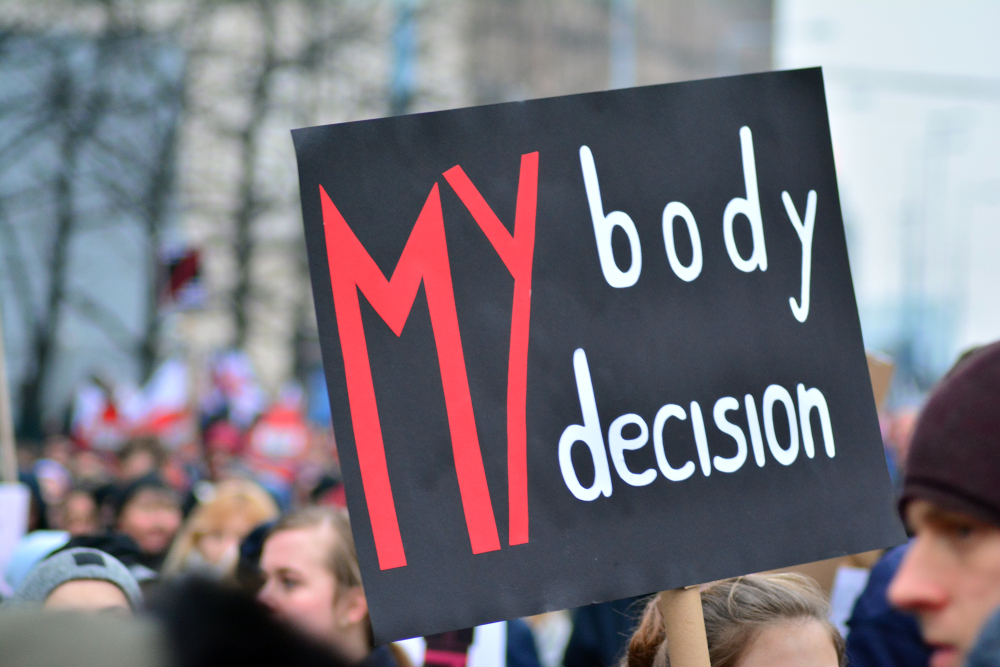 In Louisiana (which has recently been ranked as the most 'pro-life' state in the country), the Hope Medical Group for Women is one of the last of its kind. Abortion clinics have been closing at a rapid rate all across the South and Midwest for nearly a decade, leaving Hope as the only safe option for women in the region. The process to get an abortion done is a lengthy one and starts with a legally-required ultrasound.
During the extensive ultrasound, the attending technician is obligated to not only display the fetus's image on-screen but also to point out every detail of it in no uncertain terms. Patients are also required to complete a 23-point consent form, which, amongst other things, states that "the heartbeat of the unborn child is required to be made audible to me." This is just a glimpse into what it entails to currently get an abortion in Louisiana – it is essentially legal, but it is a huge physical, emotional and financial undertaking which could possibly become even harder this year.
The right to choose is in the hands of the Supreme Court
During March this year, the U.S Supreme Court will be listening to verbal arguments in the June Medical Services v. Russo case, which is challenging a Louisiana law that requires current abortion providers to be in possession of admitting privileges at a local hospital. A state win will see this law go into effect, which will lead to the closure of two of the three abortion clinics (including Hope) in the state. While anti-abortion activists (and nearly 200 Republican congress members) are advising the Court to uphold the law, those who believe that women have a right to choose feel that upholding the law would mark the end of legal abortions in the USA. If Hope does close, patients would have to travel in excess of 300 miles to New Orleans or, alternatively, seek out illegal assistance out of pure desperation.
The disparity between state laws is inconceivable
While abortions may, for the most part, soon be outlawed in Louisiana, elsewhere in the country a number of states have started to pick up the tab for Planned Parenthood-run family planning services. The move comes after the non-profit organization quit a $260 million federal funding program due to a rule of Trump's administration that prohibits clinics from referring women to have abortions. New Jersey, Hawaii and Massachusetts have already started to provide funding, while Democratic governors from Pennsylvania and Connecticut have proposed to set aside funds from state budgets to provide further financial aid to the non-profit. In Oregon, the lead plaintiff in a lawsuit that challenges the administration's rule has been working very closely with a number of state officials to try to create vital backstops while safeguarding the access to care for everyone in the state who needs it. According to available Portland abortion information, it is imperative that women facing an unplanned pregnancy can seek out help in a safe, judgment-free and confidential environment, which is precisely why the state has been rallying behind the cause.
Costly abortions and bans may do more harm than good
For many years abortion opponents have argued that no state funds should be made available for both abortions and referrals. In reality, more than 50% of abortion patients were faced with a total expense that equated to more than a third of their total monthly income. The exorbitant costs coupled with strict anti-abortion laws and the ever-present stigma surrounding abortion has resulted in an increasing number of women attempting to terminate their pregnancies without professional medical assistance. Not only are women seeking out back-alley abortion providers, but they are also trying DIY solutions to try to induce a miscarriage. Individuals who are lobbying for a woman's right to choose fear that it is only a matter of time before the internet will be littered with tutorials on how to perform an abortion at home.
Abortions have always been the subject of heated debates. While this is not likely to change anytime soon, a concerted effort has to be made to ensure that both the individual rights and well-being of women all across the USA remain respected and protected.