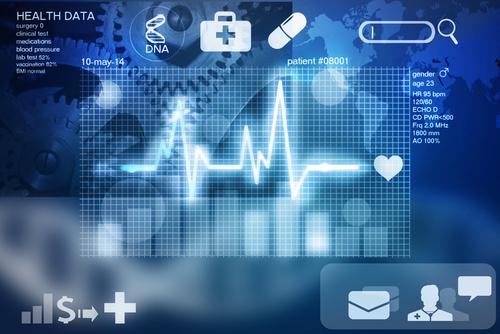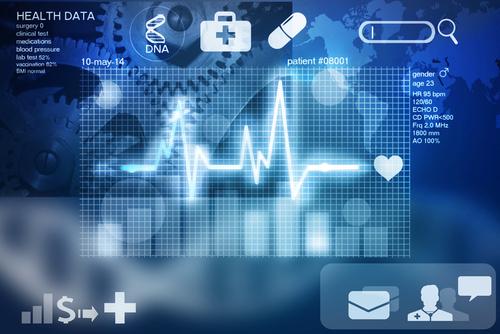 Everyone involved in the healthcare value chain saw substantial industry shift during the start of 2014. Now, as the third quarter of the year gets underway, the industry continues to evolve with some chief changes and advancements rising to the top.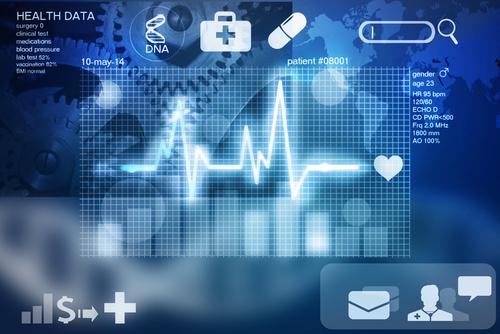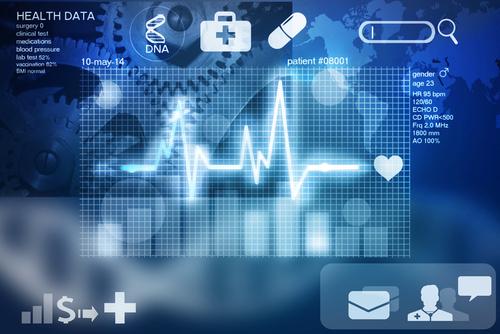 Everyone involved in the healthcare value chain saw substantial industry shift during the start of 2014. Now, as the third quarter of the year gets underway, the industry continues to evolve with some chief changes and advancements rising to the top.
What are trending in the field of healthcare as we approach the remainder of 2014? Here are seven trends that will continue to directly affect the healthcare industry for the rest of the year and beyond.
Providers and industry followers, keep an eye on these trends as you can use these to strengthen your company's future vision and gauge short-term tactical direction.
1. More and more providers hiring health coaches.
Because of the growing need to manage chronic conditions, we expect new forms of healthcare employment. Health coaches will be in demand as they (not nurses or doctors) are the biggest asset in managing chronic conditions of patients, according to early adopters of the A-ICU model. Health coaches get to know patients one-on-one and keep clinical staff informed about financial issues, family concerns, housing problems or other obstacles to following a prescribed care plan.
Although this implies additional employee costs for healthcare providers, this will be an opportunity for more personalized and improved care delivery as health coaches have the ability to address multiple behaviors, health risks, and illness self-management. Health coaches can give health care providers a framework by which they can assist people to identify issues, beliefs, and concerns that may hinder or support their lifestyle change or health.
2. Healthcare mobile apps on the rise.
Medical professionals rely on their mobile apps to work effectively. Patients also use apps to monitor many aspects of their health like counting calories and measuring heart rate. Because of the huge help that mobile apps give, healthcare systems will continue developing and implementing their own apps to improve patient experience. Innovative apps that monitor more serious medical conditions will soon surface.
For patients, this trend is empowering and will lead to more proactive self-care. For doctors, the rise of mobile apps can streamline hospital processes and reduce the manpower spent on different tasks. Mobile health apps can also help policymakers gather useful data on what works and doesn't for patients.
3. New care and payment models continue to develop and expand.
Insurance companies and Medicare, along with some Medicaid programs, will continue to push for more relationships with accountable care organizations (ACOs) and different payment models such as shared savings, co-management of service lines, bundled payment, and patient-centered medical homes (PCMHs). Expect to see a trend towards "shared savings" incentives with physicians based on lowering cost and improving quality and patient satisfaction.
This will certainly affect the current organizational structure of many hospital enterprises. People may start to confront how difficult the business model migration is which may lead to fragmented care with minimal coordination across providers and health care settings. But new payment models may also lead to higher quality, more coordinated care at a lower cost if done accordingly.
4. Big Data playing vital role in patient care.
Electronic health records, decision support tools and other new technologies allow providers to automate processes and capture clinical data. However, they're limited in not being open to innovation. Before the year ends, expect providers to advocate for making application interfaces open-source so they can be used to create new programs. Big data is being analyzed to gain valuable insights into ways to become more cost effective, and accelerate patient care.
Appropriate integration and application of big data tools can help physicians promote evidence-based care that is personalized to the specific patient. It can also improve outcomes, reduce medical errors and eliminate fraud. However, hospitals and their IT departments may get a long way before they overcome the challenges facing big data adoption: pushback from providers. Some hospitals are extremely conservative and still lack the IT entrepreneurial mindset. This has created a rigid culture and can prevent bringing new blood with innovative ideas to the organization. Also, most healthcare organizations are still not familiar with basic concepts of data warehouses.
To really exploit the value of big data, healthcare providers need to change their culture starting with their leadership teams.
5. Healthcare moving at home.
The advancement in technology and the increasing access to care will allow patients to receive medical services in their homes. This means more patients can be monitored and coached to health anytime, anywhere. "At-home healthcare" for patients will increase the quality of care patients receive, improve their satisfaction, and reduce costs.
Home healthcare will benefit patients most particularly the ill, elderly, and disabled for they will be able to receive high quality, personal, and compassionate care in the privacy and comfort of their own homes. Manufacturers and healthcare providers should just have to mitigate the risks that result from placing healthcare technology in the home. Patient safety should be the primary concern. Manufacturers should ensure that lay users are included in usability testing of medical equipment during development and that safety does not rely on users receiving specialist training or following complex instructions. Healthcare providers should also ensure that devices are suitable for the home environment and can be used by a wide range of users.
6. Transparency continues to increase.
The level of transparency demanded from healthcare systems and providers will increase, producing growth of innovative tools to help inform patients. The third quarter of 2014 will begin the awareness of quality and cost profiles as public and private insurance exchanges utilize this information and make it available to the public. The public can access numerous internet sites to see value, quality, and satisfaction ratings.
The price of various tests, treatments, procedures and clinicians as well as performance metrics and outcome reports of hospitals – everything will be available for patients at the click of the mouse. The increase in transparency will lead to patient empowerment, which can result in an increase in the demand for evidence-based medicine (because it demonstrates effectiveness) which can improve the quality of care. And better care means lower overall costs.
But there is some concern that by making prices public transparency efforts will facilitate collusion by providers. If so, this could unintentionally make things worse by reducing rather than increasing competition and leading to higher, rather than lower, prices. Nonetheless, greater transparency in health care is a worthwhile effort which has to involve usable measures of both price and quality.
7. Partnerships expanding for care delivery.
Very soon, healthcare partnerships will likely include community-based groups, such as social service agencies, gyms and other non-healthcare service providers, as the industry strives to better manage the health of patient populations. Also, expect many more kinds of unconventional approaches and anticipate more formal arrangements like community churches to provide group care sessions, nature centers to provide outdoor exercise opportunities, taxi services to provide free or reduced price health care transportation services, and many more.
This potential strategy shall reduce costs and improve healthcare delivery. This partnership development will lead to more convenient and accessible healthcare education to people of all income levels. However, these community-based settings are still not the best alternative for hospitals.
healthcare trends / shutterstock