This is the transcript of my recent podcast interview with Susan Mende of the Robert Wood Johnson Foundation.
David E. Williams: This is David Williams from the Health Business Group. I'm speaking today with Susan Mende, senior program officer at the Robert Wood Johnson Foundation. Susan, thanks for joining me today.
This is the transcript of my recent podcast interview with Susan Mende of the Robert Wood Johnson Foundation.
David E. Williams: This is David Williams from the Health Business Group. I'm speaking today with Susan Mende, senior program officer at the Robert Wood Johnson Foundation. Susan, thanks for joining me today.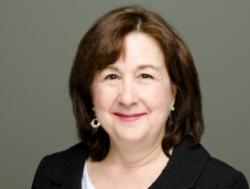 Susan Mende: My pleasure.
Williams: Susan, let's talk about avoidable emergency department visits. I know that the Foundation has been funding work on that topic. So, first question: how big of a problem is avoidable emergency department visits?
Mende: It's a pretty big problem. It's a problem for patients, for overcrowded emergency departments and for costs. We're finding that there are increasing numbers of emergency department visits and that patients' demand for the emergency department is increasing at the same time that the number of hospitals with emergency departments is decreasing.
We found a 20% rise in emergency department visits between 2000 and 2010, but at the same time we see an 8% decrease in the number of hospitals with operating emergency departments between 1991 and 2010. So, what happens is that we are seeing large numbers of patients in overcrowded emergency departments waiting longer and longer.
Williams: Why isn't the solution just to build more emergency departments? You talk about avoidable visits, but is the goal to just avoid these visits? What does that mean?
Mende: We all want emergency departments to be there in real emergencies. Certainly, for you or me, for our families, we want to know that if we are facing something life-threatening or something that seems really, really scary or really, really acute, that we want to know that the emergency department is there.
The problem is we're finding that 70% of emergency department visits are not true medical emergencies. If these patients had been able to get to effective primary care in the time that they need it, they could have avoided going to the emergency department.
If you go to the emergency department there is often a very long wait time and still all of your problems and complex medical issues or social issues that you're facing might not get addressed. Because emergency departments are really, really busy places where the idea is to diagnose, treat and move on to the next patient.
So first of all, people are not getting comprehensive care there. It's not getting coordinated. If they show up at the emergency department over and over again, they're probably going to be seeing different providers. A lot of the information about what happens with patients in the emergency department doesn't get transmitted to their primary care doctor, so the doctor might not know that a medication was changed, that a test was done. And vice versa, the emergency department doesn't necessarily know what kind of medications the patients are on, their whole medical history or what kinds of tests or procedures were already done. So, we can have a lot of duplication.
So there's a question of quality and a question of cost as well. When a patient receives care in the emergency department that's not really emergency — that is unnecessary — we all pay the price. We found that in 2007, the average cost of a visit to the ED or Emergency Department was $767. At the same time, if you went to an office-based visit, the cost is $187. That means a cost difference of $580. So the healthcare system could save about $38 billion if we can eliminate all the unnecessary emergency department visits.
Williams: Susan, I understand the foundation has been funding some efforts to do just that; to look for opportunities to reduce these avoidable visits. Can you describe the sort of projects that have been funded and what sort of results you're seeing?
Mende: The Robert Wood Johnson Foundation has a program that called Aligning Forces For Quality or AF4Q. It's our signature program. This 10-year initiative works to improve the quality of care in 16 communities – some of them small, some of them big – all across the country. The idea is that we work to improve the care and the quality of care in these communities and also develop models and resources for other communities to learn from and to follow. A number of these Aligning Forces For Quality communities have been involved for many years in targeted efforts to reduce inappropriate emergency department use.
Williams: Have you found that the same kind of best practices work in different places? I understand that the AF4Q communities are in diverse settings, some urban, some more rural and in different parts of the country with different characteristics. Is it the same sorts of things that work in different places or are there all different kinds of answers and responses?
Mende: What we're finding is that some of the issues are the same across the country, such as people showing up in emergency departments for conditions that would be much better treated in the primary care setting. But what we're finding is that each community comes up with a solution that works for its own local circumstances.
For instance, one of the communities we worked with is Detroit. The group there is called The Greater Detroit Area Health Council. In Detroit they worked with their primary care practices to reduce the number of unnecessary ED uses. They work through the Greater Detroit Area Health Council with the Blue Cross network of Michigan and through Oakland Southfield Physicians, which is an independent primary practice association.
They implemented straightforward, low-tech interventions to reduce visits. For example they provided practices with scripts to use. The scripts would give them advice on how to do after-hours telephone recording and to telephone triage to direct patients to the appropriate providers. As a result every practice didn't have to develop these on their own.
We wanted to reduce the barriers of patients getting through to primary care and having to go to the emergency department. So they gave advice about scheduling policies that allowed for patients to come in to see the doctor the same day as well as scheduling to allow patients to come in evenings and weekends, which is when a lot of patients go to the ED because they can't get in to their primary care provider at that time.
Also, they felt that it is really important to follow up with patients who recently visited the ED. They wanted to remind patients that they should schedule a follow-up appointment with their primary care doctors after the ED visit. And they also wanted to tell them, "Listen, we're here beyond 9:00 to 5:00." We want to tell them that there are after-hours and weekend availability.
And for every new patient who came in, they developed what they call a welcome letter. And that would lay out what the practice was offering, their office hours, their scheduling policies, their after-hours contact numbers and how patients could get a hold of them after hours.
They found that before they started these different interventions, they were seeing the rates of emergency department use increase for conditions that should really be better treated at the primary care office. They had a high of 49 visits per 1,000 patients affiliated with their Blue Care network members.
After they did these interventions –starting in 2010– they found quite a dramatic decrease. They recorded a decrease to 7.43 visits per 1,000. So that was from 49 to 7.3. They were very pleased with that success and those results.
Williams: Some of the demand for ED visits is based on patient preference. But some demand seems to be driven, at least in my own experience, from the provider side. In other words, patients may call the provider especially off-hours and the provider may suggest going to the emergency department. Do you find that to be a key factor or is my experience unusual?
Mende: I think that factor is present in a number of communities. And I think that some of the work that we just talked about in Detroit really addresses that. There is a responsibility on the part of the primary care providers to not only educate patients about what is an emergency, what's really appropriate to go through the emergency department about, but also they have to do things to increase access to their practices – things like same day scheduling. Sometimes people go to the emergency department because they just could not get off from work. And by the time they get off of work, their primary care practices are closed. And so a number of primary care practices are extending their hours or staggering their hours, changing their hours, offering weekend hours. And so I think there's really responsibility from the primary care practice point of view to educate and to make themselves accessible.
Williams: In addition to the best practices that you are putting forward, are there changes that are needed to reimbursement or other kinds of rules and incentives in order to enable this? Some of the things you're describing, for example, that a primary care practice might do sound like the right thing to do, but may not contribute to the bottom line.
Mende: Yes. I think that these kinds of changes, for primary care practices, certainly do have some financial implications. There are a number of initiatives around that are trying to address this. There's something called Patient Centered Medical Homes, where practices get paid a certain amount of money per member per month to increase their accessibility, to provide better care coordination, and to provide better patient education.
And that's just one example of the kinds of payment reforms or different ways of paying practices to increase their access and improve the quality of their care.
Williams: Are there ways for people who are not in communities that have Aligning Forces for Quality alliances to get access to some of the resources that you're making available, whether they're patients or whether they're providers?
Mende: Yes, absolutely. We've learned a great deal from our work with Aligning Forces for Quality communities over the past seven years, about what works and what doesn't work to reduce ED overuse. And so we packaged these lessons into a series of materials that are straightforward, that people can use as a guide and that they can adapt in their own communities.
We have issue an brief that talks about the role of better coordination with primary care settings in reducing inappropriate ED use. We have a wide compendium of resources that provide links and additional information for providers and organizations. We have a series of three case studies, one of them which is from Detroit that I mentioned. We have case studies from New Mexico about some public service announcements and public education that they did around this issue. We have resources from Wisconsin. Really detailed information about how communities tackled this issue. We have a guide for primary care practices on working with their patients to reduce avoidable ED use and a webinar. We have interviews about simple steps that you can take. And all of these materials are available free for charge if you come to our website.
Williams: Susan, final question. As you mentioned, the level of emergency department visits had increased over the past decade. You're certainly taking some steps here that are meaningful in order to reverse that trend, especially to reduce some of those avoidable visits. What is your overall level of optimism or pessimism about where this is headed? Are we going to look in another 10 years and see that the avoidable use of emergency department has continued to increase? Is it going to level off? Are we going to see potentially a dramatic reduction?
Mende: I'm very hopeful about tackling this problem. It's certainly not going to happen overnight. It's a very complex problem due to many of the factors that we've talked about. But I think that patients are feeling the pinch. Many of them have higher deductibles if they do have insurance cover. For some of them, the health plans are not paying or not paying the full cost of the visit if the health plan considers it a non-emergency. And patients are concerned because they don't know how much it's going to cost them if they walk in to the emergency room. They don't know what the bill is going to be when they walk out and they certainly don't know how long they're going to have to wait. And they certainly don't know whether or not they're going to get the care that they need and care that's coordinated with their primary care providers.
So I think that patients are feeling the pinch in many ways. I think there is a great deal of public service analysis, a lot of patient education around this issue and around getting alternatives that patients can take. I think a number of practices are taking very bold steps to educate their patients and to make themselves more accessible.
A number of hospitals and primary care providers are working together. For instance, a number of hospitals and healthcare systems have made agreements with primary care providers so that they share the data on which patients are coming to the emergency department and the practice can look through the data for their own patients, for their own panel of patients. They can see who came to the emergency department, they can follow up with them. They can identify patients who go to the emergency department over and over again and do a deep dive with these patients, find out why they're going there, do they need to better coordinate their care; are there medical problems or social problems that are not being addressed?
So I think there were are many different ways that we are tackling this problem. And I think it's gotten more and more attention as being both a quality problem and a cost problem. And so I am quite hopeful that we are going to make significant improvements.
Susan Mende (image source)