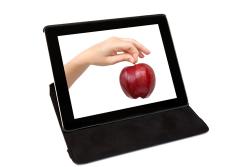 On Wednesday April 10th, @kgrindrod moderated our discussion on the relationship between journalism and social media. As an introduction to the subject Kelly offered a research article by @JulieLeask "Media coverage of health issue and how to work more effectively with journalists: a qualitative study" and blog post by @cdnorman "The Importance of Journalism to Public Health: 10 Years After SARS How Are We Doing?" This chat welcomed many points of view from people of diverse backgrounds and professions.
Early in the discussion we realized the need to define "journalist." For the parameters of this chat, we were referring to the professionally trained journalists who are paid for their writing. Some people on the chat consider bloggers to be journalists. For the remainder of the chat we agreed that we were talking about journalists writing for main stream media or traditional media, and referred to bloggers as citizen journalists.
@cdnorman: @williampearl @cmaer Role is different between paid f/t pros and citizen journalists. Both serve important purposes #hcsmca

— Colleen Young (@colleen_young) 10 avril 2013
T1: Media coverage of health issues: How can we help journalists report on health via social media?
Healthcare organizations and researchers rely on main stream media to help them communicate their news, events and research. @SignalsBlog directed us to this article "Why the pen is sometimes mightier than the pipette" underlining that being published in traditional media can increase the rate of academic research citations. Social media can be used by journalists to reach healthcare organizations and vice versa. But one thing is sure – both parties have to build a trusting relationship to work well together. Social media can help to build such relationships, giving space for each side to get to know each other. Through social media we can identify our respective areas of specialty and learn to work together within each others' realities (e.g., deadlines, internal approval processes, etc.).
Remembering cultural diffs between worlds of journalism and research also key – diff norms, deadlines, resource limitations etc #hcsmca

— Julia Belluz (@juliaoftoronto) 10 avril 2013
Healthcare organizations can help journalists by providing them with interesting topic ideas, relevant information, experts to be interviewed, images, testimonials, etc. Journalists also mentioned that people sometimes reached them via social media with story ideas and that social media can be helpful for them to find different points of views.
I find it helpful when people (within reason) reach out to me on SM about things to cover/read #hcsmca

— Julia Belluz (@juliaoftoronto) 10 avril 2013
T1: We can help journalists report on health via social media by being mini-journalists giving them good twitter traffic to trend #hcsmca

— Glenn Lanteigne (@GlennLanteigne) 10 avril 2013
According to some hcsmca-ers, the journalist-healthcare organization relationship has to be built before we need journalists – this collaboration requires anticipation. Twitter can help find people and build such relationships.
T1 HC orgs could help by building relationships with journalists in advance of a health crisis.#hcsmca

— Craig Thompson (@CraigTyyz) 10 avril 2013
Hcsmca-ers pointed out that jargon can sometimes interfere with effective collaboration. Indeed, for journalists, especially for non-health/medicine journalists, it can be hard to understand medical jargon. To avoid misinterpretation, healthcare organizations and researchers should provide concise, clear, plain language material to journalists, particularly because traditional media timelines do not always allow for review of the article before it is published.
Info may be reported same way as presented by healthcare specialists–needs to be clear and actionable, limited jargon #hcsmca

— Farrah Schwartz (@FarrahSchwartz) 10 avril 2013
T2: How do health journalists use social media to research stories and to disseminate them?
Health journalists use social media as a source of information. But hcsmca-ers questioned whether people using social media were largely talking into an echo chamber. Perhaps and for that reason journalists would never use social media as their sole source of information. However, listening via social media may help them find new perspectives that they may otherwise not be aware of and help them connect with subject matter experts or thought leaders. Several hcsmca-ers mentioned they had been contacted through Twitter to provide context for media stories.
@signalsblog absolutely, which is why #hcsmca works well as an echo chamber – great for ideas for long features

— Charlie Fidelman (@HealthIssues) 10 avril 2013
It's not only an echo chamber tho – I stumble on items/opinions all the time I would have otherwise missed #hcsmca

— Julia Belluz (@juliaoftoronto) 10 avril 2013
Traditional media is also one way for patients to tell their stories. Some hcsmca-ers pointed out that patient stories may not always be used for the patients' benefit. Is social media helping to change this?
Hlth reporting too focussed on Big Pharma & medical industrial complex issues – gd 4 business; not always good for patients #hcsmca

— David Lewis (@DrPlumEU) 10 avril 2013
@cmaer i think patients are getting more accomplished at telling their stories directly through blogs etc #hcsmca

— Marie Ennis-O'Connor (@JBBC) 10 avril 2013
For the complete discussion, you can read the transcript.
Where do traditional media and social media intersect for you?
(image: social media healthcare / shutterstock)