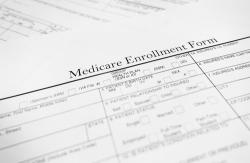 Expansion of Medicare Rewards Adds Key Tool to Drive Behavior Change
Follows ObamaCare and Expands Use of Rewards and Incentives for Medicare
Follows ObamaCare and Expands Use of Rewards and Incentives for Medicare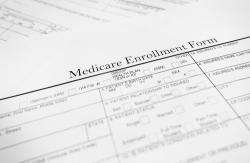 One of the least publicized but most welcome changes for Medicare Advantage (MA) plans in the final MA and Part D rule CMS released in May of this year was provisions giving MA plans more flexibility in offering rewards and incentives as part of wellness programs. In passing the new regulations, CMS indicated "there is some evidence to suggest that health-driven reward and incentive programs for currently enrolled members of health plans may lead to meaningful and sustained improvement to their health behaviors and health outcomes.CMS would like to enable MA organizations to offer health-driven rewards and incentives programs that may be applied to more health-related services and activities than are allowed under our current guidance."
The Patient Protection and Affordable Care Act significantly bolstered the use of incentives, increasing the dollar amount of rewards from 20 to 30 (and in the case of smoking cessation 50) percent of premium. At 2014 premium levels, this allowed for several thousand dollars per year in available incentives. For many years, however, CMS limited the use of rewards and incentives to Medicare recipients. The regulations prohibited rewards in excess of $50 per year or $15 for any individual action. In addition, the specific behaviors for which rewards could be used were limited and rewards could only be issued for the completion of a behavior.
Unfortunately, this left us without a valuable tool increasingly available in other aspects of the healthcare world and made it difficult to impact behavior of Medicare recipients who sorely needed the help. As just one example, Medicare beneficiaries have been eligible for a free annual wellness visit but only a small percentage takes advantage of the free service. In 2011, only 1.3 million of an eligible 46 million took advantage of the free visit. According to CMS, only 3 million seniors took advantage of Medicare's free annual wellness visit in 2012.
On May 23, 2014, CMS revamped the regulations to allow far more flexibility to reward Medicare recipients for healthy behavior. CMS took several steps toward this end including:
Removing Dollar Limit:

one of the most significant developments was the removal of the 15 per instance and $50 per year dollar limit per member. CMS did not establish a set maximum dollar limit per activity or per year. It noted, "in this final rule, we neither identify limits for how often rewards and incentives may be offered nor do we set a maximum monetary value for the rewards and incentives." Under this proposal, rewards and incentives would be subject to a monetary cap in an amount CMS determines could reasonably be expected to affect enrollee behavior while not exceeding the value of the health-related service or activity itself. CMS did add, though, that if it decides such limits are needed in the future, it will arrange for this through further guidance.
Expansion of Behaviors:

CMS noted that it "would like to enable MA organizations to offer health-driven rewards and incentives programs that may be applied to more health-related services and activities than are allowed under our current guidance." CMS sought to enable MA plans "to offer reward and incentive programs to their current Medicare enrollees to encourage their participation in activities that focus on promoting improved health, preventing injuries and illness, and promoting efficient use of health care resources." This provides MA plans with opportunity to apply rewards to a variety of health and wellness programs.
Progress vs. Completion:

this authorizes MA plans to grant rewards even if the entire goal has not been reached, instead of the provision limiting such rewards to the "completion of" the program. By making this change under which "MA organizations may reasonably define the scope" of their programs, CMS said in the final rule, it will be possible for "smaller increments of service or activity to be defined as the 'entire service or activity'" qualifying for a reward. The statements constitute an important clarification for MA sponsors and by enabling plans to pay rewards for meeting "incremental goals" rather than just for achieving the full target of a difficult program such as weight loss, it will help the sponsors promote healthy behavior.
Targeting Conditions

: CMS indicated that while the regulations prohibit discrimination, it "would not preclude MA organizations from offering rewards and incentives programs that target a specific disease, chronic condition or preventive service."
The revised CMS policies took effect 60 days after the May 23 publication of the final rule in the Federal Register. For the new regulations and associated comments see the following link:
http://linkis.com/federalregister.gov/BpZWu
This is a long awaited development. In fact, in June 2013, U.S. Senators Ron Wyden, D-Ore., and Rob Portman, R-Ohio, and U.S. Representatives Erik Paulsen, R-Minn., Ron Kind, D-Wisc., Tim Griffin, R-Ark., and Marcia Fudge, D-Ohio, introduced legislation aimed at saving Medicare billions by encouraging seniors to get and stay healthy. The Better Health Rewards Act would reward Medicare recipients who achieved targets in six areas – tobacco usage, body mass index, diabetes indicators, blood pressure cholesterol, and up-to-date vaccinations and screenings – with up to $200 after their second wellness visit and up to $400 after their third wellness visit. http://dld.bz/dxYPK
At the time, the effort to establish the Medicare Better Health Rewards program had the support of a number of leading experts in the medical community including:
President and Chief Executive Officer, Cleveland Clinic, Delos M. Cosgrove, M.D.:
"On behalf of the Cleveland Clinic, I want to thank the members of the House and Senate for introducing the Better Health Rewards Act, legislation that would provide Medicare patients with rewards for improving their health, or maintaining their good health. Encouraging better lifestyles for Medicare beneficiaries may, ultimately, be the best way to curb costs and improve care. I look forward to working with the sponsors of this legislation and their colleagues to pass this important bill."
American Medical Group Association (AMGA):
"American Medical Group Association enthusiastically supports the Better Health Rewards Act. This legislation will engage patients and incentivize them to take an active role in managing their health. The bill also will help minimize unnecessary costs by improving the overall health of patient populations and reducing hospitalizations. We commend the House and Senate sponsors of this legislation for their leadership on this important issue and look forward to working with them."
President and Chief Executive Officer, Baylor Healthcare System, Joel Allison:
"Baylor Health Care System, headquartered in North Texas, is very pleased to support the Better Health Rewards Act being offered by Senators Wyden and Portman."
"For Baylor Health Care System, helping beneficiaries adopt healthier lifestyles is a top priority. We believe in health care, not sick care, and that the best way to improve the health of the country and lower costs for all is to encourage Americans to stay well and avoid the need to use higher cost sites of service.
The Ohio State University (OSU) Senior Vice President and Chief Executive Officer of the OSU Wexner Medical Center, Steven G. Gabbe, M.D.:
"We heartily endorse this initiative to bring life-changing wellness incentives to our Medicare population. This is a proactive approach to encourage healthy behavior among older Americans. We know that by working with their health care team, these patients can have healthy lifestyles and an improved quality of life as they age."
"The Ohio State University Wexner Medical Center is committed to our health and wellness programs that benefit our employees' in many ways that are similar to this proposed legislation. Our wellness efforts encourage employees to receive medical plan premium reductions by getting annual physical exams, appropriate health screenings, and tracking health-related activities including tobacco cessation, weight management and exercise. I applaud Senator Portman for his forward thinking policy that would improve the health of so many."
The ability to address Medicare with rewards is an important tool to address our nation's healthcare costs.
Medicare rewards / shutterstock