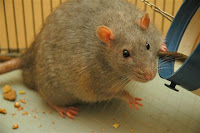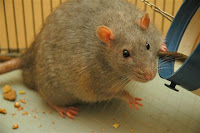 An honest to goodness diabetic rat!
According to a study published by the American Physiological Society, proline and arginine supplementation can help heal wounds in diabetic patients.

Diabetic ulcers are a common problem among diabetic patients. It is estimated that approximately 80% of such patients undergo lower leg amputation.
French researchers found that diabetic rats on a high protein diet with arginine and proline — specific molecules found in protein — showed better wound healing over rats fed either standard or high protein food without arginine and proline supplementation.
So I guess the lesson is to eat more protein specifically which has these supplements.

Animal sources of arginine include:
Plant sources include:
wheat germ and flour, buckwheat, granola, oatmeal, peanuts, nuts (coconut, pecans, cashews, walnuts, almonds, Brazil nuts, hazelnuts, pinenuts), seeds (pumpkin, sesame, sunflower), chick peas, cooked soybeans