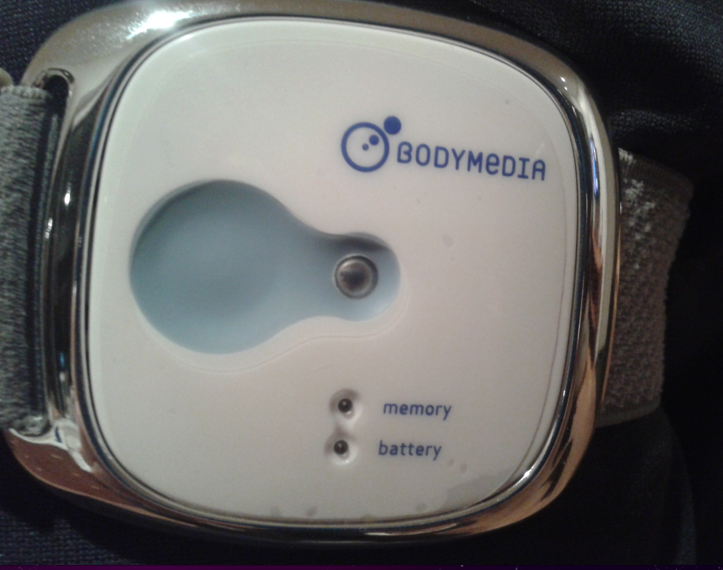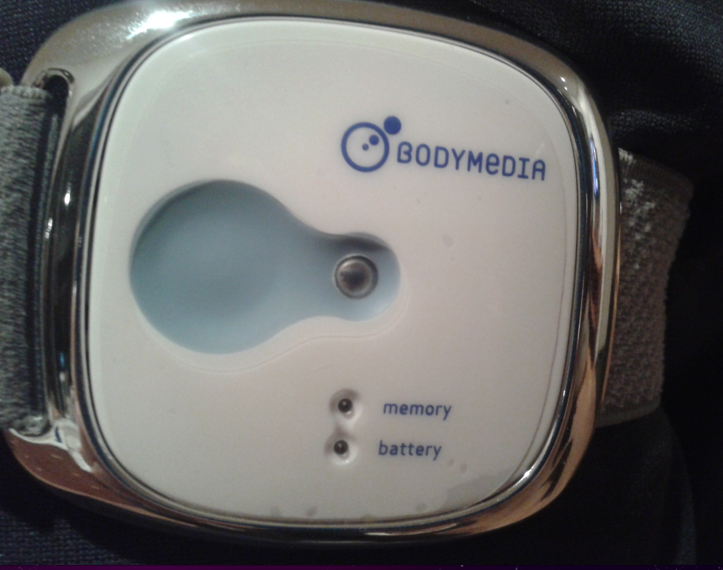 I am very much intrigued with the QS movement and self-monitoring for fitness and behavior modification. I visited several exhibitors at the recent mHealthSummit meeting in Washington DC earlier this month and was interested in some of the products they had for self-tracking. I actually ordered a BodyMedia Fit and gave it to a friend to try out first as I thought it would be more interesting to get another person's opinion. This individual is currently a member of Weight Watchers and on an exercise program. I was curious to see if he thought the device could be helpful as a behavior modification aid.
He wore the BodyMedia Fit for 5 days and logged in his meal data and weight. An example of the data screen is shown below: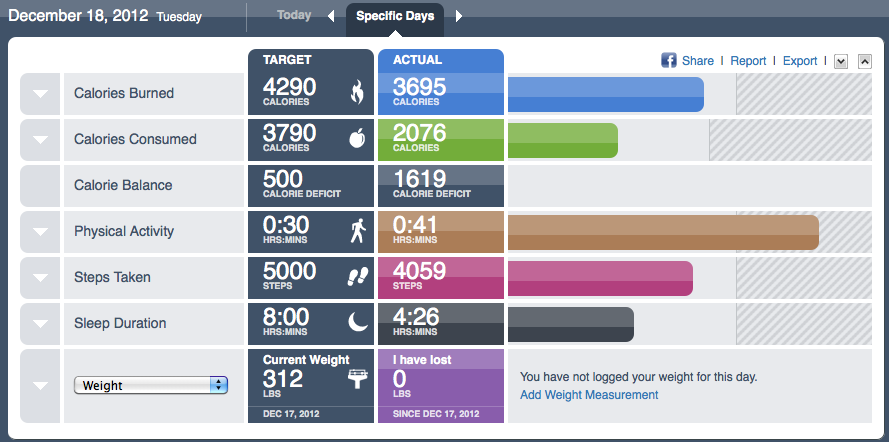 As you can see, the device measures calories burned, calories consumed (you have to input your meals), physical activity (moderate and vigorous), steps taken, and sleep duration. There are drop-down menus for more detail. For instance, to get an idea of when physical activity took place, just click on the arrow to the left and this is what you see:

This detail shows whether the activity was moderate or rigorous and when it actually took place.
When you log in your meals, the calories are not only counted, but broken down into fat, carbs, protein and alcohol and a neat little pie chart is created telling you where your calories are coming from: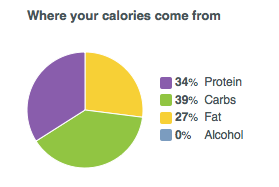 There were also tips on "What is a Healthy Diet?" and an option to customize the page.
I asked this user several questions about the BodyMedia Fit to get his opinion of the device. I was interested in Ease of Setup, Ease of Use, Accuracy, and OverAll Opinion. Here are his answers:
Ease of Setup – the BodyMedia Fit was extremely easy to setup. No problems with device or data logins, etc.
Ease of Use – Data loaded easily. No problems except perhaps getting used to wearing the device – the elastic arm band was a little annoying at first.
Accuracy – This user judged the device at about 75% accuracy. The steps seemed to be overestimated and sometimes steps were registered in the middle of the night or at other moments when the user was sure he was not up and about. Physical activity also was thought to be slightly over-estimated. Sleep patterns were fairly accurate though and the calorie count was accurate and helpful.
Overall opinion – The user liked the BodyMedia Fit and thought it was very "cool" in the way it collected all the data. He said that he would have to wear it for a longer period of time to get an overall feel of how useful it could be for behavior modification. He also mentioned that he would like to understand more how it works so he could understand why it is slightly overestimating his physical activity and he could perhaps customize it to be more accurate.
This was a fun experiment. I am going to try this device myself now and see what I think. People have to really take more responsibility for their own health and wellness. Devices like the BodyMedia Fit can help!
If you like this post, please read other posts in the series on the Person-Centered HealthCare main page. And if you have a story to tell that may be a fit with our series, please comment below or email me at joan@socialmediatoday.com