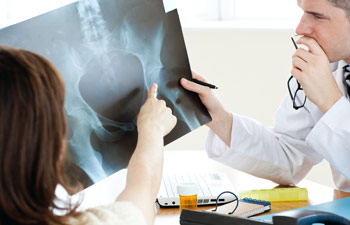 The Doctor-Patient Relationship of Today
Providing others with healthcare is a very personal and important service. One important element in the healthcare field is the doctor-patient relationship.

Providing others with healthcare is a very personal and important service. One important element in the healthcare field is the doctor-patient relationship. A great doctor-patient relationship can lead to positive healthcare outcomes.
Six key factors in the physician-patient dynamic are:
1) Education: Does your doctor have the proper skill and training for your condition? Dental practitioners are excellent with patients who have oral problems, but are not in a position to aid you with back pain. Evaluating patients to see if they could benefit from chiropractic care is central to getting our patients the help they need and desire. If a patient is determined to be outside our scope of practice we will make the appropriate referrals.
2) Listening: Is your doctor actually tuned in to what you are saying? Patients often feel that healthcare practitioners don't listen to them. My training taught me that listening can lead to 50% of the diagnosis. Common sense tells me that it is in both the doctor and patient's best interest to listen. At the end of my visits, when I ask, "Do you have any questions for me?" I want to make sure you know that I am listening and give you the opportunity to discuss anything that might be on your mind relating to your chiropractic care or treatment.
3) Straight Shooting or Sugar Coating: Is your doctor being honest or just beating around the bush? I would venture to say that being honest and straight forward will often lead to good communication and patient confidence. Anything less undermines the care and advice expected from health professionals. Specific diagnosis and treatment plans are needed without sugar coating. Like my mom always said, "Say what you mean, mean what you say, and say it without being mean."
4) Team Work: Are you and your doctor teammates? Ignoring your doctor's instructions can lead to compromised health, and it's important that doctors and patients see themselves as players on the same team working towards a common goal.
5) Referring Out: Is your doctor making the appropriate referral if your response to treatment is not as expected or has decreased? Many times one health discipline may only encourage a certain amount of recovery. Of course, one hundred percent recovery is our goal, but unfortunately is not always the result. If we discover that we have reached a plateau in recovery, communication between the doctor and the patient is very important at this juncture. Your chiropractor can make a referral which may lead to further improvement in your condition.
6) Table Side Manner: Is your doctor professional or casual? Some people appreciate a combination of both while others prefer one over the other. Regardless of your preference, the most important component is that you feel comfortable and at ease with your doctor.
Now of course every patient has their own expectations of what to expect from their doctors, but if you keep these six key factors in mind, you should have a solid foundation of what to expect from your doctor and stay on top of your healthcare at all times.