(John Nosta writes for Forbes.com)
When it comes to your health, who can you trust? Who can provide a well-informed decision about life and death issues?
(John Nosta writes for Forbes.com)
When it comes to your health, who can you trust? Who can provide a well-informed decision about life and death issues?
This type of informed, quality care is something that is top of mind for anyone with a disease or illness. However, the reliance of patients on Google and other web sites are quantitative, instead of qualitative, and provide a "one size fits all" solution to difficult clinical questions. And to move this a bit closer to home, a personal physician may also be a "less than optimal solution" for a complex clinical condition. However, patients often follow primary care and on-line recommendations without thinking about the implications of misdiagnosis or complications from over-treatment or mistreatment. This isn't just a consumer issue, it goes up the ladder to businesses providing healthcare care benefits, to the healthcare system itself. Employee absenteeism costs $153 billion in lost productivity annually and diagnostic errors account for almost $40 billion in annual insurance claims. Perhaps, if people knew how to find the top expert for their conditions and seek out expert second opinions, they would spend less time in the hospital and get the right treatment and diagnosis the first time–potentially saving countless dollars and lives.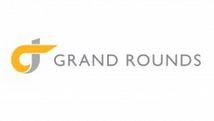 At least that's the perspective of Grand Rounds, an online service that connects patients with clinical experts that can help define and redefine care at pivotal moments. Their aim is to connect patients with the top specialists and the best care–from the ease and comfort of a computer. It's a tall order, so let's take a closer look.
But Grand Rounds started on a much more personal note. Dr. Lawrence "Rusty" Hofmann is the Chief of Interventional Radiology at Stanford University Hospital and a well-respected expert in the medical community. Dr. Hofmann launched Grand Rounds after undergoing a terrifying health-related situation with his son, Grady. Dr. Hofmann had the tables turned when his son was diagnosed with serious health issues, including a liver disease affecting one in 1,000, a bone marrow disorder that affects one in one million and an abnormal white blood cell count. As a physician, and more importantly, a father, he wanted to ensure that Grady was getting the treatment from the top doctors in each appropriate field to save his life. Dr. Hofmann was lucky – as a leading medical expert, his network allowed him to find and reach out to the nation's top specialists to determine the best course of treatment for his son. With Grady, now a healthy 10-year-old, he has co-founded Grand Rounds, providing patients with access to quality through the most elite experts in the world.. Owen Tripp, CEO and Co-Founder sums it up this way.
We have created an outcomes management platform that delivers the best healthcare outcome for the patient at the lowest possible cost to the employer. We do this through a variety of state-of-the-art components: the ability for patients to consult top physicians when they need an expert second opinion, our visit service that enables them to cut the line to top specialists in their own area, and step-by-step follow through by our on-staff Stanford-trained physicians. Our goal is to give people access to the top medical experts in the country–and put the odds in their favor at a time when they need it the most.
Grand Rounds uses an proprietary and patent-pending algorithm coupled with a medical advisory board that connects patients with the top medical specialist in the nation for specific symptoms, conditions and diseases. Its goal is to connect "clinical talent to task" and, in the final analysis, improve clinical outcome. Grand Rounds identifies the top doctors who have a proven and well-recognized expertise in their specialty field–membership in the expert panel is by invitation only. Grand Rounds considers several of the 13-point algorithm categories to be proprietary, but other factors include:
Medical school
Residency
Quality of the physician who lead their residency program
Overall strength and department strength of the physician's current institution
Publication record and relevancy to the specific topic
Research and teaching record
Peer reputation
Grand Rounds can be provided as a benefit that companies can offer to their employees and their extended families as part of the existing coverage. According to a Harris HRS +5.66% Poll, employees see this is a very compelling benefit. Sixty percent of employees would be more likely to stay with their employer if free access to expert medical opinions was offered as part of their health insurance package. For patients that do not have access to this benefit through their job, Grand Rounds is also offered directly through their web site at a fixed fee of $3,750. Costly, but must be weighted against the travel and out-of-network insurance costs that would otherwise be incurred. Further, the value of the clinical information must be included in the "overall cost of care".
I'll leave you with one interesting fact from Grand Round regarding their service: 65 percent of cases presented to Grand Rounds experts were originally misdiagnosed or mistreated. Certainly, these misdiagnoses can be anything from trivial to life-threatening, but it does support that case that a second opinion, from a world-class expert, can be an essential part of care and make all the difference in the world.