(Editor's Note: John Nosta writes for Forbes.com)
(Editor's Note: John Nosta writes for Forbes.com)
I've just taken my Google GOOG -1.79% Glass and set them aside–at least for now.
The new fascinating thought that is running through my head is the bold and curious venture of Google called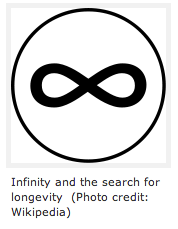 Calico. And while just announced, the experts are chiming in here, here and here. The key point hat has got me thinking is if this interesting concept really holds the promise of digital health. Or if this can be a grand catalyst for digital health and launch it to a new and more interesting spot in the minds of science and society. I've recently been critical of smart watch after smart watch, but what Calico has done has for me, might be changing the game. And perhaps more importantly, change the objectives around the loftier goals of life extension. The marriage of great thinking, guts, with technology, big data and genomics just may reboot the entire digital health movement. It can be a redefined movement that establishes a trajectory that makes us all a bit nervous, and in the long run, makes us profoundly different–older, smarter or even something beyond our meager humanity.
But I can hear the critics stomping down the prospect of immortality and presenting the argument of helping those with tragic diseases in midlife–not helping people live to 150. While they may be, in part correct, the perspective of longevity and life extension in a bold vision that reflects Google's Ray Kurzweil and is part of the drive and instinct that reminds me more of Tesla and Edison than the FDA and the pharmaceutical industry.
So move over hyperloop and make way for "hyper-life" and the frolic of science, innovation and what Apple AAPL +4.62% and Steve Jobs call "the crazies." Because, as Copernicus taught us, brilliant ideas have often started as blasphemies. I for one, can't wait.