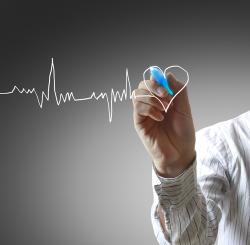 As the health insurance exchanges opened for enrollment just days ago, the federal government, including the President and the Department of Health and Human Services (HHS), had to acknowledge that it was not technologically ready.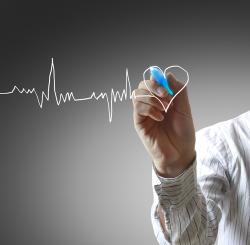 As the health insurance exchanges opened for enrollment just days ago, the federal government, including the President and the Department of Health and Human Services (HHS), had to acknowledge that it was not technologically ready. The IT infrastructures by which individuals tried to sign up for health insurance crashed and were unavailable throughout the first day and the weeks after. Those same sights were supposed to track enrollment, but proved to not be as well tested and far more expensive than originally anticipated. However, despite the shortages and disappointments with government IT readiness for exchange websites, there was a surge in US-based startup companies that demonstrated just how innovative and forward thinking technology can be in the health care arena. Nine new companies, all curated through BluePrint Health were introduced at that same time three weeks ago on "Demo Day," and were ready to show the new frontier of health care, and how to transform care delivery through technology.
Health IT Incubators Driving Innovation
Blueprint Health is an accelerator program geared towards health care companies that want an intensive three-month mentorship to help find customers and capital, and learn from leading industry experts. The companies that are selected for the program range from individuals with a clever value proposition to well-established organization leaders that have existing customers, investors and are generating significant revenue, but with new ideas. According to Doug Hayes, a Principal at BluePrint Health, "We are seeing an acute need for innovation at the seed stage of the health care ecosystem. With top-down changes in regulations and quickly shifting incentive structures, the most successful companies will be those who can nimbly adapt."
He asserts that what makes BluePrint successful is that it is, "uniquely positioned to attract, identify, and support the entrepreneurs that fill the gaps of service left in the wake of massive industry changes." The accelerator program promotes the mindset that new businesses should not have to focus exclusively on fundraising. Hayes says, "Building a company is extremely difficult, and a founders' time is best spent on customer and product development, not fundraising." With that mentality, BluePrint does not use many pre-established filters when evaluating the near 1,000 applications it receives each year, but instead concentrates on business models.
The nine particular startup companies that were cultivated during the summer of 2013 range from Healthify, which focuses on creating platforms that connect and standardize medical homes to treat social needs to Board Vitals, an organization that improves the testing system of our nation's providers. Each of these new businesses gives hope to innovators and entrepreneurs.
The Companies
Artemis is a health care analytics firm specializing in benefit claims. With employers spending billions of dollars on health care, benefits managers need more information than the historical, once a year paper reports of the past. With the Artemis platform, benefit managers have graphical, real-time updates for claims and assessments. The creators claim that that deploying its tactics not only saves money for organizations, but also heads off future costs through prevention and determination of key cost drivers.
Board Vitals brings together publishers, universities, and top physicians into a single digital platform for medical specialty education, with pass rates that are 10% higher than the national average. According to co-founder, Dan Lambert, "Content is continually voted up and down, meaning that the very best material comes to the top and outdated or incorrect content is voted out." His partner, Andrea Paul added that their aggressive, but attainable, goal is to have materials for 20 of the 35 specialties in 2014.
The founders of CredSimple created a system to make the mandatory credentialing of physicians cheaper and more efficient. According to co-founder Garry Choy, at present, credentialing takes two to three months per physician and hospitals spend millions a year on the routine, but inefficient process. CredSimple uses an impressive 214 data sources to verify credentials, saving all provider parties time and resources, with downstream positive implications for entire hospital systems.
Pharmaceutical companies strive to gain pricing power and market share using genetic information about how patients respond to drugs. Genterpret, started by two system biology PhDs, links genetics to drug responses in one-third of the time (six months) of previous genetic testers. The faster turn-around time and vast outreach program created by the founders suggests that the Genterpret technology can soon be applied to thousands of diseases, improving health outcomes and saving money.


Healthify
After years of working in Baltimore health clinics, the creators of Healthify joined forces to start a company that addresses social needs such as food insecurities to improve health in communities. Medicaid spending on medical homes averages about $15 billion, much of which is spent on social needs. The data collected by Healthify will become vital as medical homes and accountable care organizations begin to address social needs as integral to overall health and well being.
ReferBright helps health practitioners with digital marketing in a world full of medical advertisements. The goal, according to the founders, is to improve outreach and referral rates for various kinds of professionals. Additionally, the automated system makes updating personal information easy for practitioners and makes vetting of practitioners easy for hospitals, knowing the information on ReferBright has been inspected and verified.
According to co-founder, Jarrod Wolf, SpotMe, "allows employers to reward their employees for attending any fitness facility, running in races, or for using fitness apps and devices. When the barrier to incentives are removed–like eliminating paperwork and providing immediate rewards–and employees are given the flexibility to choose how they engage in fitness, then program participation rates skyrocket." This focus on wellness and fitness programs is to improve health outcomes and lower health costs through incentives, monetary and physical.
The premise of Staff Insight is to increase workforce productivity, specifically through hospital leadership being able to understand and staff facilities to the optimal levels. The company aims to use real-time dashboard to identify staffing levels in units, test baseline productivity, set new benchmarks for productivity and ultimately save revenue for facilities by optimizing productivity. The founders claim that early adopters have already seen a two to four percent increase in productivity.
WellTrackOne conducts a Medicare-approved personal assessment that hospitals can use to track patient data and identify potential risk factors. To lessen the administrative burden and disruption to the workflow, WellTrackOne claims that it can integrate all electronic health records, from multiple systems to improve data and health outcomes.
The Future Of Health Technology
Despite the federal governments success in getting support from professional athletic organizations and celebrities like Jennifer Hudson, the technological infrastructure just wasn't ready for consumer usage. In contrast, Doug Hayes says that a key reason BluePrint startups were ready on Demo Day is due to the mentor community and outreach.
He claims that a by-product of their focus on business models and portfolio is that it, "includes many enterprise solutions. The long sales cycle and disparate channels within health care makes enterprise sales an especially tough nut to crack. However, our experience within enterprise and our mentor community, 150 strong, makes us especially well positioned to help founders sell into large payers, provider networks, pharma, and other enterprise customers.
(Health IT / shutterstock)