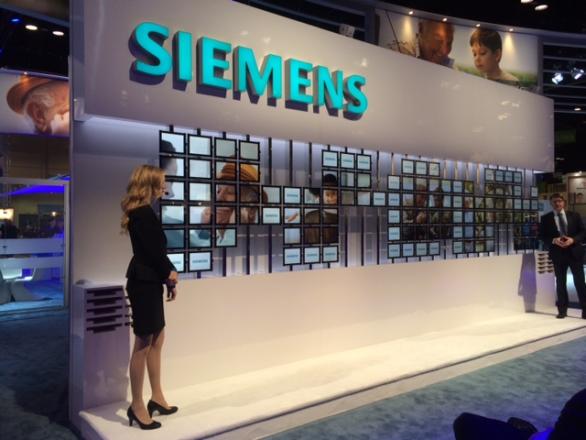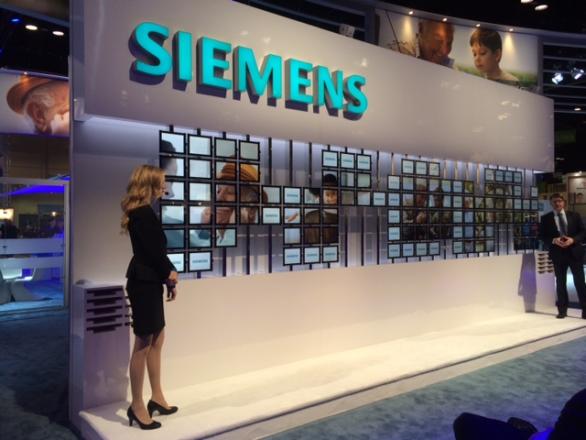 The 2014 annual conference and exhibition of the Healthcare Information and Management Systems Society (hereafter HIMSS14, for obvious reasons) is taking place in warmish Orlando, Fla., home of Disney and Universal and spectacular attractions based on fantasy characters. Real life be warned: Don't try to compete. Undaunted, Siemens Healthcare Health Services chose this venue to launch CareXcell, an IT solution for sustainable population health management.
So, what is population health management? I asked Bette Jane "BJ" Reese, a Siemens Product Specialist who's been working in care management for 20 years. "It's taking whatever you're managing and putting it in groups or segments that have unique needs and then treating that particular need," she explained. "The need can be diabetes or a chronic condition or some other risk factor or even special transportation requirements. I look it as a public health concept."
The challenge in healthcare is getting systems to talk to one another, said Reese. The CareXcell solution is a way of aggregating data from different electronic medical records, normalizing that data and allowing it to be segmented to address these different populations. Said Reese: "It doesn't disrupt medical delivery systems; it sits on top of them."
Siemens says CareXcell comprises innovative technologies that help facilitate improved care management and risk stratification of individual patients and entire populations through open communication and data sharing across providers, care venues and transitions. As a comprehensive IT solution, it aims to optimize the complete care management process for patients and populations in response to accountable care requirements. The open architecture bridges clinical systems across care settings to aggregate and normalize patient data for more accurate risk stratification and health monitoring. And the evidence-based care plans drive patient-specific interventions to help coordinate care for improved provider collaboration and patient outcomes. An underlying workflow engine monitors the care plan activities triggering event-based alerts.
The first CareXcell subscription service agreement was signed by Inspira Health Network, a regional hospital in Woodbury, New Jersey. Tom Pacek, Inspira's Vice President and Chief Information Officer, said that "evidence-based medicine is crucial" to quality care and this system helps to improve quality and reduce errors in care.
"We are connecting high-risk patients with dedicated care management teams who coordinate across the continuum to reduce the total costs of care. We are establishing easy-access care for our low-risk patients with a focus on keeping patients healthy within our network," Pacek said.
Dr. James Walker, Principal Health Informatician for Siemens Healthcare, said: "If we do this right, it should transform the patient's experience of care."
BJ Reese said "healthcare has to be more empowering for the individual; they have to be able to manage their condition." At the same time, the system is designed to help provider organizations manage the current highly challenging reimbursement and risk environment.
"You're essentially helping the physician organizations to build the infrastructure and capabilities to increase the size of the populations they are accountable for, while still delivering consistent, high quality outcomes," Reese declared.
If tailoring medical care will produce happy and healthy outcomes, that would be an experience worthy of the wonders of Orlando.