Patient misidentification is nothing new: every day, we hear news regarding some form of it and how it has affected the lives of the patients as well as their close ones. This time, the stories are regarding how patients who had limited financial capabilities were not allowed to avail discounted or free care. Moreover, they were sent bills with large amounts. But why did this happen? Let's analyze.
Some examples
Ballad Health's several hospitals agreed that a lot of patients were denied discounted care and calculated these amounted to $60 million of the bad debts they had back in 2016. This was 70% of the bad debts, which shows that it was a considerable portion of the overall bad debts.
Likewise, BJC HealthCare calculated that more than half of the bad debts it had accumulated in 2017 was because of the patients applicable for discounted care were denied it.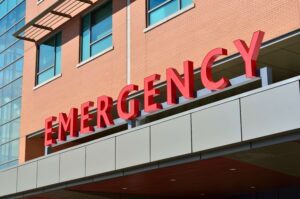 Source: Pxhere
Something similar occurred with Ashley Pintos and St. Joseph Medical Center- she was asked for money several times by the hospital staff. In contrast, she repeatedly kept saying that she was eligible for discounted care. Ms. Pintos also told that they did not even provide her with a form for applying for discounted care.
Some healthcare providers do not even try to collect the bad debts caused by misidentification of patients with limited financial capabilities. However, some relentlessly go for those patients who could not pay, knowing fully well that all these could have been avoided had they given those patients discounted care, according to the IRS.
There has been quite some coverage regarding the incidents of St. Joseph due to the lawsuit it faced. Former employees of the healthcare provider said that they were trained to never offer any financial aid applications by themselves. However, they were instead told to provide a form only after asking the patient three times if they are sure they do not want to make any deposits. According to the lawsuit, several of the applications were rejected because they required a large number of documents.
What is the solution?
All of these are happening because there is no proper patient identification system in place. If there were, then it would accurately identify the patients who require discounted care, since it would be mentioned in the medical records if they had previously availed such services. Also, a lot of denied claims occur because bills are mistakenly sent to the wrong patients, which can be avoided using an accurate patient identification system.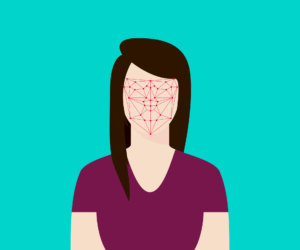 Source: Pixabay
RightPatient does exactly that. It is a biometric patient identification platform that several health systems are using, such as Terrebonne General Medical Center and Novant Health. It locks the medical records of the patients so that nobody else can come and claim those records- ensuring prevention of medical identity theft. Once patients register with RightPatient, all they need to do is get their biometrics added, and the platform attaches it to the electronic health records of the patients. Whenever the patient visits the hospital afterward, their biometric data identifies their accurate medical records within seconds.
RightPatient enhances patient safety, improves revenue cycle, eliminates the creation of duplicate medical records, prevents insurance fraud and thus, saves millions of dollars for the health systems. It makes sure that the proper patient is identified through the whole process so that bills are sent to the appropriate patients, thus, reducing denied claims. The patients are kept safe, and the healthcare providers who use the platform are saved from losses, creating a win-win situation for everyone involved.