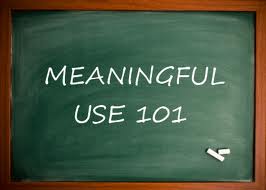 On Monday, September 23rd the U.S. Department of Health and Human Services' Office of the National Coordinator for Health Information Technology (ONC), outlined their continued vision, goals and strategy for health IT with the release of the Federal Health IT Strategic Plan 2015–2020 (Plan). The Plan's aim is to improve the health IT infrastructure. However, its focus centers more on patient-centered healthcare than what is needed to implement strategies that will support the nation's continued development of a secure health IT and data-driven infrastructure.
The 2015-2020 Plan updates the prior 2011 Plan following the lofty goals of the Health Information Technology for Economic and Clinical Health (HITECH) Act of 2009, to achieve widespread non-federal adoption of health IT which was in its embryonic stages. With over 450,000 eligible professionals and 4,800 eligible hospitals having received an incentive payment for participation in the Medicare and Medicaid electronic health record (EHR) incentive programs, the ONC strongly believes it set the foundation for future success of a robust interoperable healthcare system.
As with the previous Plan, it identifies the federal government's health IT priorities for the next five years. While this Plan focuses on federal strategies, achieving this Plan's vision requires collaboration from private stakeholders and state, territorial, local and tribal governments. Achieving health IT interoperability between the federal and state governments and private-sector providers is critical to ensuring that providers can exchange meaningful, standardized patient information and, as a result, deliver effective, person-centered care.
"Health IT only achieves its full potential when it seamlessly supports individuals as they strive to take control of their own health," said National Coordinator for Health IT Karen B. DeSalvo, M.D., M.P.H., M.Sc. "Implementing the Federal Health IT Strategic Plan over the next five years drives toward a public-private partnership to achieve interoperability and will help the nation achieve important health outcomes, while remaining flexible to the evolving nature of health care and technology."1
The guiding principles of the Plan are based on the collaborative efforts between governments and private stakeholders to:
• Focus on value.
• Be person-centered.
• Respect individual preferences.
• Build a culture of electronic health information access and use.
• Create an environment of continuous learning and improvement.
• Encourage innovation and competition.
• Be a responsible steward of the country's money and trust.
The document represents an "action plan for federal partners, as they work to expedite high-quality, accurate, secure, and relevant electronic health information for stakeholders across the nation," writes National Coordinator for Health IT Karen DeSalvo on the ONC website. "The Plan's strategies for achieving this aim focus on making electronic information available so individuals can manage their health, providers can deliver high-quality care to their patients, public health entities and long-term services and supports can improve community health, and scientists and innovators can advance cutting-edge research and solutions."
No one can deny that much progress has been made with health IT in the last five years. ONC is betting on this Plan signaling the federal government's goals to continue to work towards widespread use of all forms of health IT and help guide the nation's shift towards focusing on better health and delivery system reform. Lofty goals are always part of governments' strategies; hopefully in five years consumers and stakeholders will be satisfied with the ongoing progress.
http://www.hhs.gov/news/press/2015pres/09/20150921b.html
Published on MiraMed Global Service's Blog
__________________
Phil C. Solomon is the publisher of Revenue Cycle News, a healthcare business information blog. He serves as the Vice President of Global Services for MiraMed, a global healthcare Business Processing Outsourcing services company. Phil has 25 years of experience in healthcare as an industry thought leader, strategist, solution provider, author and featured speaker. In this blog, you will read about important industry updates, strategies for
improving financial performance, and commentary that challenges the status quo.
The post How Health IT Plans to Focus on Patient-centered Healthcare appeared first on REVENUE CYCLE NEWS.