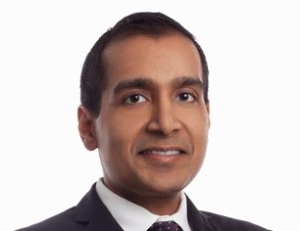 Follow Dr. Jain on Twitter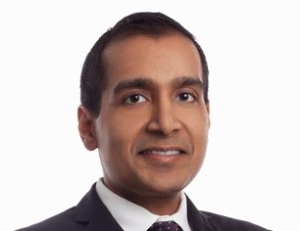 Follow Dr. Jain on Twitter
Big Pharma has a reputation of being late to the digital health game. Slowly but surely, that's changing.
Pfizer is working with a game lab on a clinical trial of a video game designed to detect early signs of Alzheimer's disease. Janssen Healthcare and Johnson & Johnson Innovation launched the Digital Health Masterclass Challenge to support digital health startups in Europe last year.
Dr. Sachin Jain is another example of how pharma is leveraging digital technologies to improve how treatments are developed and delivered to patients. He joined Merck in 2012 as its chief medical information and innovation officer charged with pairing with health systems, EMR providers and health technology startups to find new ways to leverage health data to improve patient care.
Jain, who previously helped launch the Center for Medicare and Medicaid Innovation and served as a special assistant to the national coordinator for health IT, will deliver the opening keynote on day two of MedCity ENGAGE. He'll be in good company; Joy Pritts, Dr. Farzad Mostashari and Dr. Joseph Smith are also scheduled to take the stage at ENGAGE, a conference designed to stimulate discussion on what's next for ACOs, how to act on patient feedback and what's coming next in patient engagement.
Here's an example of some of the work Jain's been a part of at Merck Medical Information and Innovation:
Join Jain and hundreds of other passionate healthcare innovators at ENGAGE Sept. 30 and Oct. 1 in Bethesda by registering here.