How To Avoid A Failed Drug Test When Taking CBD
Concerned about how to avoid a failed drug test when taking CBD? Read on for more information and what you need to know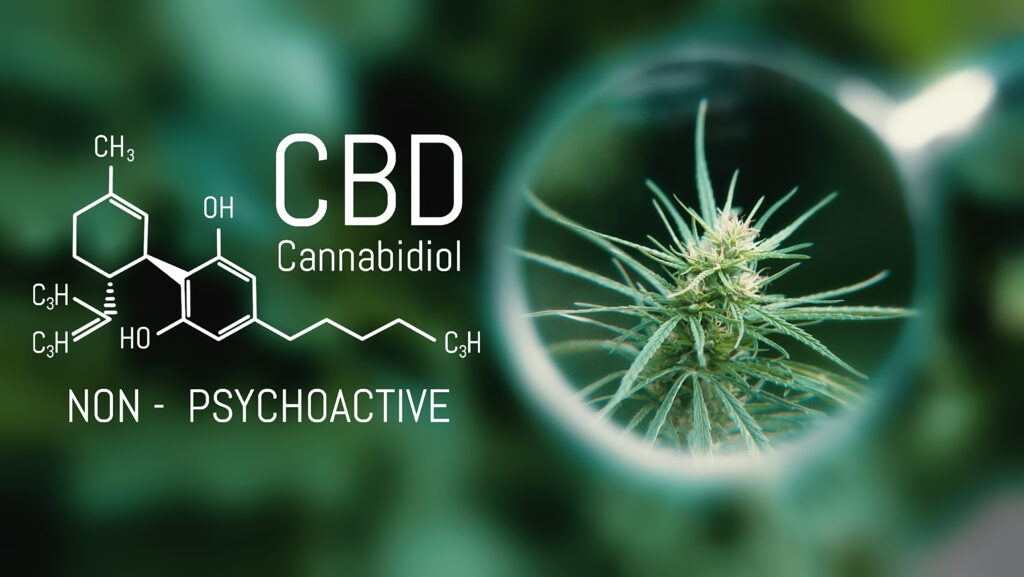 Are you one of those people into taking CBD to manage chronic pain or achieve other health benefits but worry about not passing a drug test? So many people have concerns regarding drug tests and CBD.  Today, you can find a variety of CBD products – including edibles, tinctures, isolates, capsules, vape oil, and so many more.
If the product you're using does not contain a high concentration of THC – the basic intoxicating compound in marijuana – you're usually fine although you can learn about passing drug tests by using online informative resources like: https://hotjuice.com/cbd-info/will-cbd-vape-juice-fail-drug-test/.
Important Things to Know about CBD and Drug Test
It is natural to worry about having a failed test because you're taking a marijuana based product, which can cause a "high" and leave residues in your body. There's no need. You are likely to come out clear because the two main commercially available screening tests are not able to detect CBD.
CBD is one of many chemicals found in cannabis plants. CBN or cannabinol is another. Tests available presently can only screen for CBN, which is a THC derivative. Cannabis plants only contain trace amounts of CBN and it is only mildly psychoactive.
As things stand at the moment, if you're taking CBD – in its pure form – you don't need to worry about having a failed test. Since companies can meet manufacturing standards that demand keeping CBD-based products limited  to a THC content under 0.3%, you're likely to see the CBD craze stick around for a while.  The benefits are quite impressive. In fact, the FDA has only recently approved a drug called Epidiolex that contains pure CBD. This new CBD drug is proving effective in the management of certain severe seizures.
All the while CBD is growing in popularity, but if you're worried drug tests or contraindications if you take other medicines, you can learn more about how different compounds like CBD, CBN or cannabigerol and cannabichromene react with drug testing.
In the end, there remains only two ways to avoid failing a test while doing cbd oil. One is not using marijuana-based CBD oil and the other is not using full-spectrum CBD.
Stay Away from Marijuana-Based CBD Oil
Most of the CBD cartridges and vape juice products you find on the market use industrial hemp. But there are cartridges that use CBD juice derived from marijuana and you should know the difference to avoid a failed drug test. The best way to take cbd oil while not worrying about drug tests is to opt for the isolate-based products. This oil from hemp plants does still contain CBD with relaxing effects but does not contain THC, the psychoactive component of marijuana. Many companies have now discovered ways to produce CBD oil with absolutely no THC in it – they mainly use 99% pure crystalline isolate powder of CBD which eliminates the risk of positive drug testing.
Stay Away from Full-Spectrum CBD
Just like avoiding marijuana-based oil, it is equally important to avoid full-spectrum CBD oils and products. This is mainly because of the high concentration of THC found in these kinds of CBD oils. These products usually contain oil extracted directly from marijuana or raw hemp. It surely contains CBD but there will also be a high concentration of many other cannabinoids as well as terpenes and THC. Even when the THC levels are on the lower side, full spectrum CBD products are still likely to have higher than 0.3% THC. In most cases, you can find these products only in registered cannabis dispensaries so products sold online may have THC in higher concentrations than they advertise.
If you're not in a position to find oils obtained from pure CBD isolate, you should at least be going for broad spectrum CBD. The reason is while it does contain terpenes and many other cannabinoids, there is still very little THC, which will considerably lower your risk of a failed test.
CBD Oil and Driving
Just like worrying about failed drug tests, many people are also concerned about driving after using CBD oil. To even begin to clarify, remember you don't get 'high' because of the CBD oil but can feel intoxicated from THC. If you're using a product that contains pure CBD oil and no THC – or less than 0.3% – you're safe to drive after taking the oil.
The effects of CBD come from a reaction with CB1 and CB2 – two important receptors in the endocannabinoid system. They are mainly responsible for regulating appetite and managing pain. Taking CBD oil, supports these receptors so they perform smoothly, making it easier to deal with pain sensation. Becoming pain free may alter your mood for the positive, but using CBD products will not affect how you drive.
Even so, if you're taking the oil for the first time, it is a good idea to not jump straight behind the wheel. People react differently to the effects of taking CBD for the first time. Some feel light headed as their muscles relax and their bodies de-stress. You quickly get used to the sensation and once you know how you react to each size of dose, there is no reason not to drive.
The Bottom Line
In the end, if you are managing pain or other chronic conditions you may try several CBD products before you find the one you get on with. If you can't risk failing a test, stick to testing just the hemp or full spectrum products. There's no point trying out products with more THC and risking failed tests. There is no need when there are already so many combinations of hemp and full spectrum products available with zero or very low levels of THC. There simply is no need to look for compromises between what works for your condition and what will keep you on the right side of drugs testing. There are already many low THC CBD products available and they are so effective that one of them is bound to work.