How To Find The Right Healthcare Career For You And Achieve Success
Wondering how to find the right healthcare for you? Follow this simple yet powerful tips to achieve success and reach your goals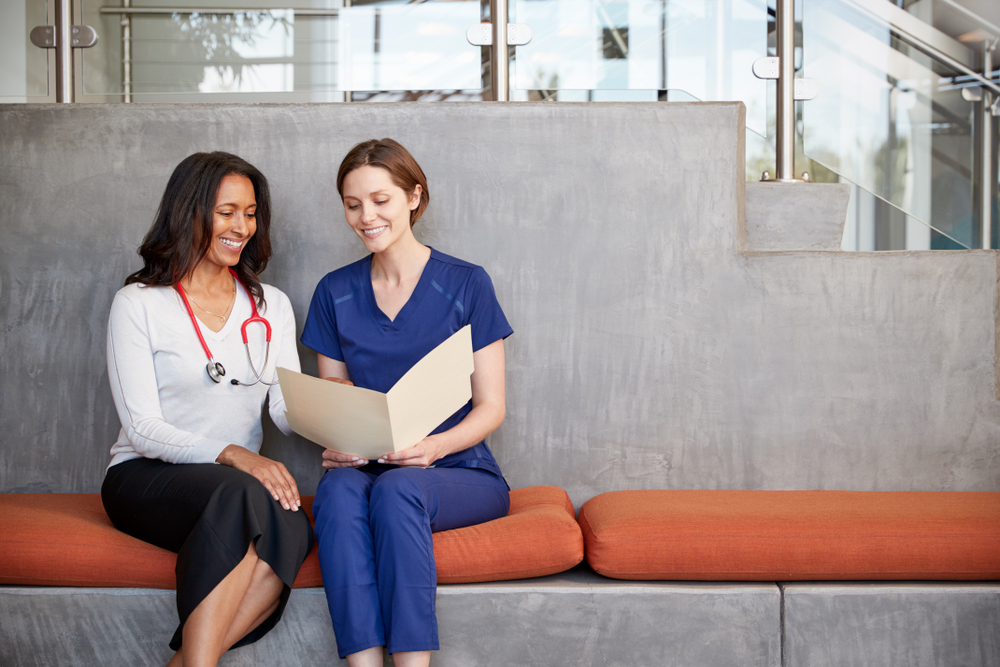 With the healthcare industry becoming the largest employer in the United States, it's clear that the industry provides a career path for much of the population. However, not everyone is satisfied with their job once they begin and wish to make a change. If you want to make a career switch or don't know where to begin when it comes to choosing a job in healthcare, finding the right path can prove to be a difficult decision. What's more is that once the perfect job has been found, achieving success can be an obstacle. Luckily, finding the right career and achieving success can be quite simple in healthcare by following several useful strategies.
Where to begin: finding the right career for you
Finding the right career in the healthcare industry can seem like a daunting decision. After all, depending on your certification, there's likely to be a wide variety of positions available to you — with options ranging in variety from receptionist to surgeon. Whether you're looking for your first career or switching to something you're truly interested in, there are some ways that you can ensure that you're making the right decision for you by using them as deciding factors.
One of the best places to start when looking for a new career is by getting in touch with a recruiter. Recruiters can not only set you up with interviews, but they can get you the information you may need as well, such as job requirements, schedule demands, and availability of open positions. For a more in-depth view of your chosen career (or interests), getting in touch with professionals who already have the job can be a great way to find out what the job involves and get any questions answered from the experts themselves. For an even more in-depth approach, shadowing or interning for your desired position can also be a great way to get a hands on and immersive look at the career, and can be a deciding factor for many looking for a new job.
Success through managing stress
Once you've landed your desired healthcare career, it's important to keep in mind that no matter what you've chosen, stress is sure to be an obstacle at some point. In fact, 83% of U.S. workers experience work related stress, and with many healthcare professionals often dealing with long hours, demanding work, and making life-altering decisions, it's quite easy to become stressed — not to mention emotionally and physically exhausted. Such stress can lead to anxiety, depression, and even burnout, which can lead to feeling overwhelmed and unable to do the job at all. With that said, learning to manage your stress can be a great way to enhance your potential of success in the workplace.
One of the best ways to manage work-related stress is by getting some exercise. In fact, exercise is shown to pump up your endorphins, be a meditative experience, and a mood booster all in one. Not only can it provide an outlet for stress, anger, and anxiety, but it can also help you practice what you preach as a healthcare professional. You don't have to get a gym membership and have a personal trainer to relieve stress, either — even taking a walk or simply stretching while on your lunch break can be a great way to do so.
Advancing your career
Advancing your career is yet another great way to achieve stress in any healthcare career, and can be done in several different ways. From promotions to working your way up the ladder through job experience, one of the most popular ways of advancing your career is by furthering your education. Furthering your education can not only broaden your opportunities but can allow you to gain new skills and knowledge along the way, making it the perfect way to advance any career within the industry.
While going back to school at a later age with a full-time job might sound impossible, online schooling can offer a flexible alternative. In fact, online courses are gaining in popularity — in the fall of 2016, more than 6.3 million students enrolled in at least one online course. Not only that, but getting your degree online can oftentimes be a more affordable and quicker option as opposed to traditional schooling — and you don't have to jump into it all at once. Taking a couple of courses to begin with can help make the transition easier  and put you on the road to success in a much more efficient manner.
The power of goal-setting 
Setting workplace goals can also help you to achieve success within your chosen field, and can provide you with a simple habit that can quickly change your life within the workspace. For example, goal setting can help to balance your work life and your health, maintain organization, and achieve something every day. One of the best ways to start is by setting smaller, simple goals to begin with — such as getting the right amount of sleep, bringing your own healthy lunch to work, or learning something new on the job. In doing so, you'll be able to build up to bigger goals, like getting a promotion, teaching someone something, etc., proving it to be an effective method for succeeding in the workplace.
Finding a career in the healthcare industry that's right for you and succeeding in it can be a difficult endeavor for those who choose to do so. However, it can all be made easier through simple methods, such as finding a recruiter, setting goals, and furthering your education.