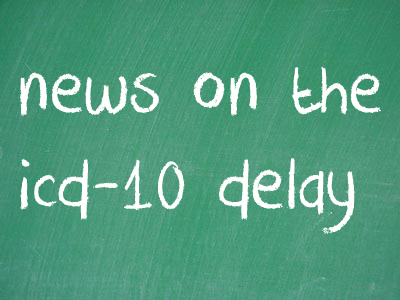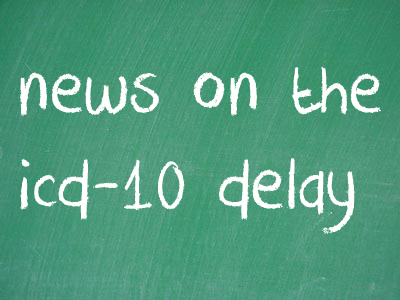 The Department of Health and Human Services (HHS) Announces ICD-10 Delay 1 Year to 2014
The Department of Health and Human Services (HHS) Secretary Kathleen Sebelius announced a rule finalizing the ICD-10 delay 1 year to 2014 – from Oct. 1, 2013, to Oct. 1, 2014 – in the compliance date for use of ICD-10 codes, which classify diseases and health problems. HHS stated in the announcement, "by delaying the compliance date of ICD-10 from October 1, 2013 to October 1, 2014, we are allowing more time for covered entities to prepare for the transition to ICD-10 and to conduct thorough testing. By allowing more time to prepare, covered entities may be able to avoid costly obstacles that would otherwise emerge while in production." HHS has estimated that cost avoidance of approximately $3.6 billion to nearly $8 billion dollars as a consequence of providers being unprepared for the transition to ICD-10.
The final rule also proposes adopting a standard for a unique health plan identifier (HPID) due to the lack of consistency in the use of identifiers for health plans resulting in increased costs and inefficiency in the healthcare system. The Affordable Care Act also calls for the establishment of unique identifier for health plans. HHS states in the summary, "prior to this rule, health care providers, health plans, and health care clearinghouses consequently could use EINs, TINs, NAIC numbers, or health care clearinghouse or health plan-assigned proprietary numbers to identify health plans in standard transactions.
These rules will go into effect on November 5, 2012.
For those healthcare organizations that have postponed their ICD-10 implementation efforts, now is the time to ramp up. This is good news for healthcare organizations who have already spent millions of dollars in their ICD-10 efforts to not lose momentum. Those who have waited or even delayed their efforts until 2013 will feel the heat.
For more information on the final rule is available in a fact sheet (8/24) at: http://www.cms.gov/apps/media/fact_sheets.asp https://s3.amazonaws.com/public-inspection.federalregister.gov/2012-21238.pdf
Featured image courtesy of HealthAxis