Site links are a powerful way to shorten your conversion funnel. Properly used, site links make your website a better stop for visitors and your business as they: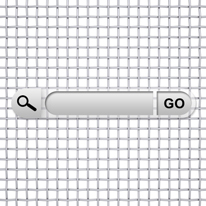 Site links are a powerful way to shorten your conversion funnel. Properly used, site links make your website a better stop for visitors and your business as they: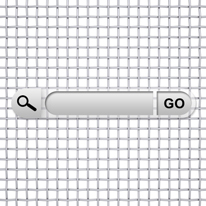 Increase click-through-rates (CTR)

Cover more search engine results pages (SERP)

Make for stronger internal pages

Foster consumer trust
Very interesting, you think – but what is a site link?
Site links Explained
Simply put, site links are navigational aids that are list format on SERPs. The websites main page is the top result, but beneath it are several internal links that search engines target on your site. Click on a site link and it takes you to an internal page of your site. For instance, if you run a delicatessen your main SERP result is Joe's Delicatessen. Beneath it, in two neat columns Google places site links such as specials, menu, and other pertinent items. Below is an example of a non-existent deli SERP.
Joe's Famous Bavarian Delicatessen
www.joesfamousbavdeli.com
Landmark Bavarian deli in downtown LA. Great food, nasty wait staff apparently old
enough to give first-hand accounts of the First World War.
Specials Microbrews Available
Monday – Pastrami Blue Moon, Red Bull Pale Ale,
Tuesday: Corned Beef Hash Saragrass Gold, Seasonal great local
Wednesday: Pot Luck brew.
We smoke our meats on premise
in a 75 year old smoker. Our fuel is
imported to give out meat
flavor and our
extraordinary recipes that are four generations in the
making.
More results from joesfamousbavdeli.com
Highlighted in yellow is the main listing from the SERP. Beneath it is the webpage in green text followed by brief highlights of the site.
Before the evolution of site links, blue text, the main result was all that showed. But, Google and other search engine providers want to improve the user experience.
On Google and most other search engine result pages, site links are dependent on the content of each of your pages. For this reason, sparse content on your main navigation pages may seem aesthetically pleasing. Everyone knows that plenty of white space is eye-catching. That may be, but white space does not get the attention of Google's algorithm that sets up site links. That is right – site links on SERP, like everything else, need to have information that is relevant. This can only come from content, so on your main navigation pages makes sure there are lots of relevant content.
Site linking is Only for Number One
You cannot write your own site links; site links on Google SERPs are only for the very first entry. Do any search and if the internal linking on the site is good, the first entry will have site links. Otherwise, no one has them.
However, a search for delicatessen may have Joe's in the bottom half of the SERPs. However, LA Bavarian Deli, or Joe's Bavarian Deli in LA might get him the number one spot. It all depends on the search term of the user.
Not only does the search engine algorithm order the search results, it writes the site links from the web content. This makes the internal page linking very important.
Internal Page Linking
Fortunately, Google's algorithm takes its cues on the pages to display as site links from a website's internal page links. For this reason, text links are better than images. It is impossible for the algorithm, at least for now, to understand images. Internal links are best when they are normal text links. Additionally, make the copy attention-getting, instead of the text link "About Us," use copy such as "Why I Opened My Restaurant." Instead of the ubiquitous and boring "Contact" page, try something like "Our phone digits and other ways to contact us."
First, if you make it to the number one spot on a SERP, the algorithm has an easy job of site linking.
Equally important if you are not the first return, each internal link is another opportunity to catch the reader's eye. Awesome internal link copy helps attract readers. Each time they click on an internal link, the algorithm knows and looks upon your site with a bit more respect and nudges it up a bit in the SERP.
Nevertheless, each internal link has to go to a unique web page. Google considers a page unique that has 80 percent original copy. No longer can all your internal links lead to your navigation page. In its drive for enhanced user experience, Google insists that each internal link goes to a different page.
Some say SEO is dead, they are dead wrong. SEO is now a complicated process best left to experts. Small mistakes can have huge consequences in your site's rankings.