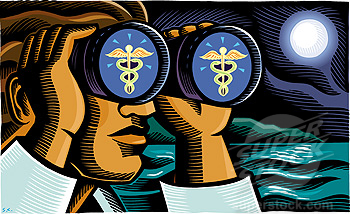 The ACO: Prescription, Cure or Disease?- Infographic
2011 has been a busy year for ACOs dominating the industry with the announcements of the ACO final rule, Medicare Shared Savings Program, NCQA Accountable Care Organization Accrediation program, and the 32 health systems selected for the CMS ACO Pioneer Program. Medicare can potentially save as much as $960 million dollars over three years through Accountable Care Organizations (ACO). With creating a patient centered organization at the heart of the ACO model, the question still remains around the overall long term benefits of ACO to the patient, as well as the tax payer.
The following infographic explores whether ACOs are beneficial to the patient and the tax payer in the long run. It explains what an ACO is, what the benefits are, and what are some of it's negatives.