When it comes to mental health, this is an issue that is becoming increasingly understood, embraced, and accepted by society. However, with the exponential rise of mental illness cases worldwide of late, we need to continue to do more. Importantly, recent events – such as the COVID-19 pandemic – have only exacerbated the mental health concerns of many communities.
In saying all this, there has been an acknowledgment by mental healthcare professionals, educators, and national governments globally, that we need to proactively tackle these issues by raising both community awareness and also, mental healthcare support activities. But what is the best way forward, and the most effective long-term solution to the growing issue of community mental health? Let's discuss it.
Mental Health Care and Education
For awareness of mental health to spread, we need to foster education that focuses on these issues. Happily, there has been a rise in the number of mental health courses, degrees and qualifications that are available to complete. One of these study pathways is to undertake a mental health counseling degree online.  As part of this degree, students learn the foundational theories of counseling and psychology, as well as how to put them into practice in the real world. 
The best thing about this type of online degree is that it allows for flexible learning. That means, if an individual wants to become qualified to be a mental healthcare professional, they can complete the qualification in their own time. For instance, as an off-campus student, they won't need to commute to and from their chosen university or tertiary education facility. Instead, they can choose to complete their degree remotely, from the comfort of their own home, local library, or even a cafe. Of course, to be able to do this, the online student needs to have digital access to the coursework materials. This means they'll need a computer, laptop or electronic device with which they can go online and download the course guide, assessment requirements, and other important study details.
Community and Social Awareness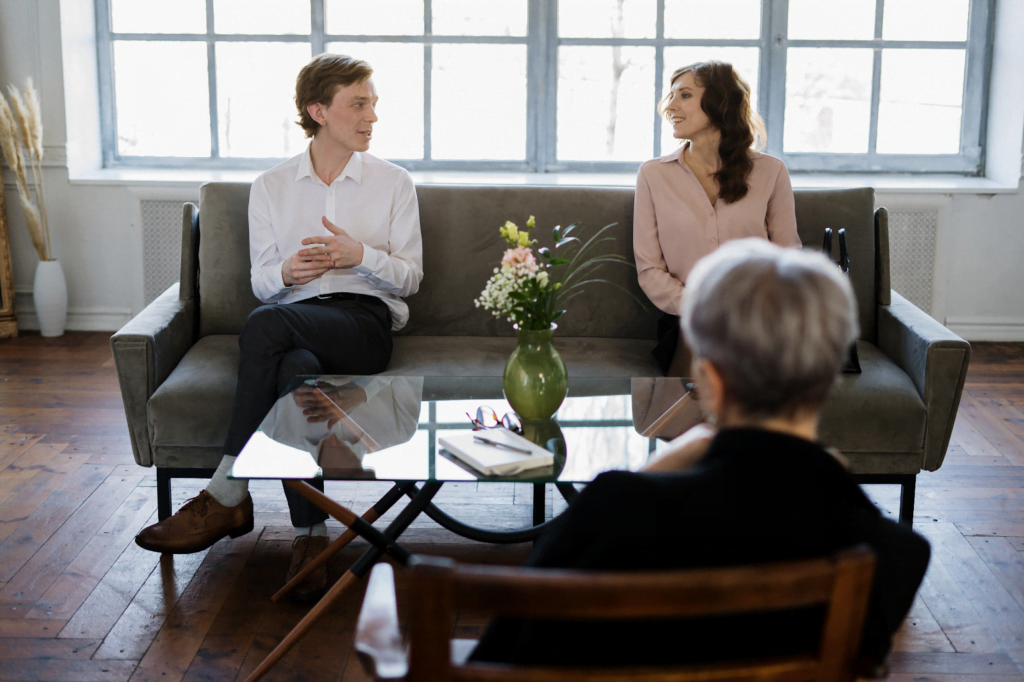 To embrace, promote and support mental health in our community, there needs to be a shift in society's attitude. Fortunately, many would argue that this is already starting to happen! This means that many of us are starting to not only accept but also embrace the need for active management of our mental health. It is also becoming more widely accepted that seeking help for a mental illness is not at all an admission of fault or weakness. On the contrary, having the self-awareness to acknowledge you have an issue and that you need help can be said to be extremely powerful. 
The good news? There are currently an increasing number of mental healthcare support workers available to care for patients presenting with mental illness today. Of course, as these types of issues can range from behavioral problems to substance abuse, or even trauma, we need the assistance of a registered and qualified professional to treat them. Importantly, the recently increased number of qualified mental healthcare support workers available acknowledges that there is a serious societal issue that needs solving. For this, the acceptance and promotion of mental health awareness in the community are to be thanked. However, we still need to do more! That is to say, more steps need to be taken to lessen the stigma that has historically been associated with mental illness. This can in turn allow mentally ill patients to feel more comfortable in reaching out and seeking the help, care and support they need.
Government Support and Funding
A key component to raising awareness about mental illness and embracing mental health solutions in our society is to garner the financial support of the government. Fortunately, this need to increase government funding for mental health has been actively recognized in many locations around the world. One of these places is the state of Victoria in Australia, where the Victorian state government has pledged to increase funding for mental health care support to up to AUD 200 million over 4 years! This will certainly go a long way in assisting Victorians in need to access the mental health support and care they need.
Despite this, some lobby groups would argue that the government is not doing enough. As such, they suggest that government rebates for counseling appointments should be increased, and also, that more should be done to assist mental health patients in rural and remote areas. Undoubtedly, mental illness is a growing issue globally. As such, many would argue that government support should be dramatically increased to meet this rapid growth.
.- –
So, is mental health becoming more widely understood in our communities? In short, the answer is yes. However, we still need to continue to lobby for the reduction of stigmatization of mental health, and the shame historically associated with seeking help. Until then, many of us will be kept in the dark about the mental healthcare support that is available to us, and will, sadly, continue to suffer in silence.