(Editor's note: This post was written with collaboration and help from Dr Alexander Vu, Director of the Johns Hopkins University International Emergency and Public Health Fellowship Program. I thank him, his department, Dr. Larry Chang and Dr Alain Labrique for all their help with this and other Mobile Health Around the Globe posts)
(Editor's note: This post was written with collaboration and help from Dr Alexander Vu, Director of the Johns Hopkins University International Emergency and Public Health Fellowship Program. I thank him, his department, Dr. Larry Chang and Dr Alain Labrique for all their help with this and other Mobile Health Around the Globe posts)
The Johns Hopkins Bloomberg School of Public Health Department of International Health currently has a project with the Afghan Ministry of Public Health to establish an HIV and blood borne disease surveillance system among the most at risk populations in 5 major cities in Afghanistan.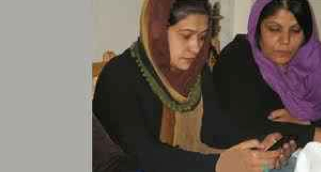 The principle investigator for this project is Dr. Alexander Vu, director of the JHU International Emergency and Public Health Fellowship program. One of the endeavors of the project is to streamline data collection. The project collaborates with the Center for Clinical Global Health Education to pilot an electronic data collection process on female sex workers working in Kabul. The data collection involves HIV knowledge, sexual practice and health seeking behaviors and HIV/HCV/HBV/syphilis sero-prevalence using eMocha (electronic Mobile Open-Source Comprehensive Health Application) technology.
Collecting this kind of data from this marginalized and hidden population is extremely challenging. Special epidemiological methodologies, attention to safety and security of the study participants and data collectors, and confidentiality of the data are all important considerations when implementing research in a conservative conflict affected country like Afghanistan. eMocha is providing the means to collect this data electronically and securely. The project has plans to later extend the project to other sites around Afghanistan and to other vulnerable populations such as IV drug users.


The interviewer will use a questionnaire survey that has been developed and applied onto the Google-phone using the secure web-based platform, eMocha. The interviewer will record the responses on paper as well as enter the responses on the phone. The phone is password-protected and the password is known only to the interviewer, site manager and JHU Kabul-based team members. When WIFI is available, data will be uploaded to a local secured server in the JHU Kabul office and the Kabul-based back-up server daily and the study database will be backed up regularly.
One very unique feature of the eMocha version being used for this project is the incorporation of Dari fonts so that field workers can administer surveys in the local language, an empowering and highly appreciated feature.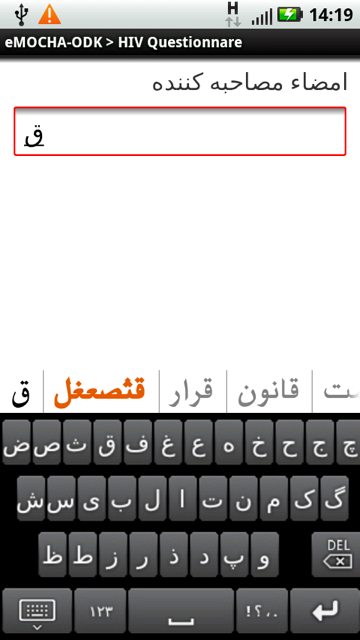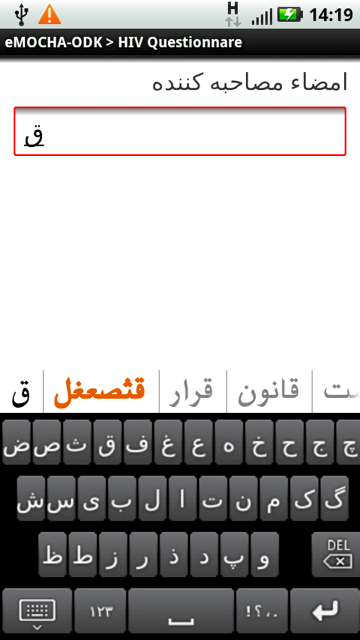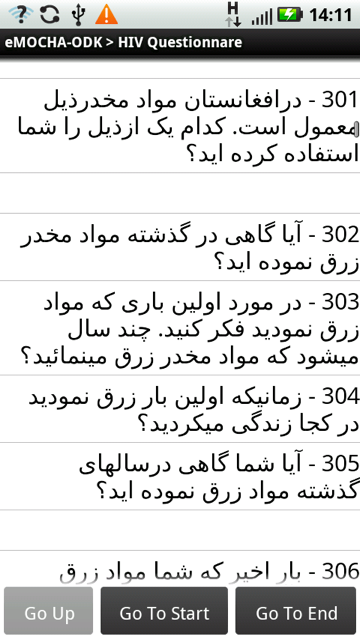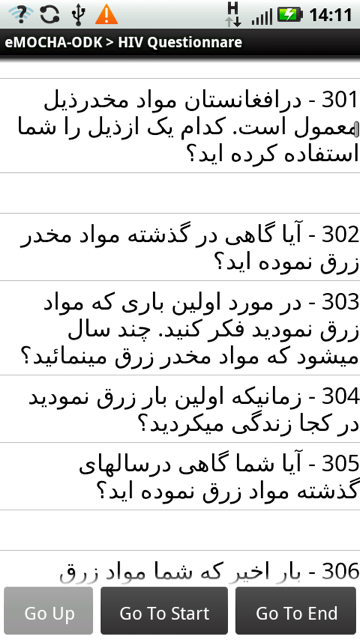 To read other posts in this exclusive ongoing series, please visit the Mobile Health Around the Globe main page. And if you have a Mobile Health Around the Globe story to tell, please post a comment below or email me at joan@socialmediatoday.com Thanks!