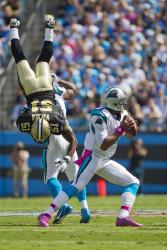 Real innovation is often driven by those who think outside the box; those who take the obvious and make it an actionable reality. The week leading up to Super Bowl XLVIII, a group of entrepreneurs created a unique and transformative meeting of the minds.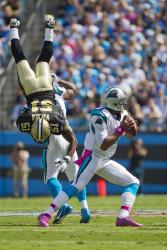 Real innovation is often driven by those who think outside the box; those who take the obvious and make it an actionable reality. The week leading up to Super Bowl XLVIII, a group of entrepreneurs created a unique and transformative meeting of the minds. At the Coalition for Concussion Summit (#C4CT), Brewer Sports International and Amarantus BioScience Holdings, Inc. joined forces at the United Nations' (UN) New York headquarters to bring scientists, biotech companies and professional athletes together, with the goal of building awareness and advancing scientific and medical opportunities for traumatic brain injury (TBI), chronic traumatic encephalopathy (CTE) and concussions. Add in the weight of immediate policy implications of the National Football League facing litigation for not properly informing or protecting players and Northwestern University's football team attempting to unionize in hopes of improving athlete's rights, and a perfect storm is created to demand change. Collectively, the week of the Super Bowl developed into an ideal time, location and platform for changing standards of health care and promoting developments in mental medical care that are patient-centric.
NFL Litigation
In the months preceding the 2014 Super Bowl, the NFL and the NFL Players Association (NFLPA) found themselves in a heated battle over the allegations that the NFL withheld information from the players about the depth and breadth of research indicating that concussions, memory loss and memory deterioration are linked. The NFL has since agreed to a $765 million settlement, which was recently denied by Judge Anita Brody who claims that the in the suit, "not all retired NFL football players who ultimately receive a qualifying diagnosis, or their related claimants, will be paid."
While that decision is pending, more lawsuits are beginning to surface from individual players. Last Tuesday, former Detroit Lions running back Jahvid Best sued the NFL and helmet maker Riddell, claiming that concussion problems contributed to ending his career early
However, according to Robert Griffith, a 13-year veteran of the league, it doesn't take a career-ending hit to significantly impact long-term functioning. "Guys suffer the same symptoms even after a few years in the league, including, sleep deprivation, depression, mood swings, addictions and self worth problems."
The same week of the Super Bowl, the Northwestern University football team also dropped a bomb on the sports world, despite efforts from the National Collegiate Athletic Association (NCAA) to curb player concussions. The team wants to change the way university's view, treat and educate student athletes, claiming more players' rights are needed. This comes in tandem with a more than two-year long effort by several college players to sue the NCAA for failing to protect student athletes from concussions. An irony, pointed out by Chris Nowinski, author and former professional wrestler with World Wrestling Entertainment (WWE), who noted that "We have pitch counts for shoulders, even in high school, but we don't have hit counts."
Health Policy at the Forefront
When the NFL, the United States' most powerful sports league, is on the hot seat for neglecting players' mental and physical health, it is only a matter of time before public outrage requires policy change. Not only does the NFL itself have the ability to change health policy for the better, but the trickle down impact could save many young athletes around the country the trauma that current and past players have suffered.
Ultimately, a new standard of care is possible in the near future. Because, as Jermichael Finley told me, "100% or 50%, it doesn't matter how one steps on the field. It isn't if you get hurt, it's when you'll get hurt." Further, as one conference goer attested, "We are speaking on the floor of the United Nations about brain trauma. This has never before been possible."
With that in mind, researchers and clinicians such as Andrew Maas, MD, PhD, Robert Stern, PhD, Kim Heidenreich, PhD and Jay Clugston, MD came together with patients and biotech companies to discuss the current state of trauma, neuroscience, degenerative diseases, sports medicine and public policy.
Meeting Of The Minds
Despite the exorbitant power of the NFL, surprisingly little has been done to advance the conversation between athletes and the scientists who work diligently to understand and protect our brains. Until now.
As the nation's best football players ascended upon New York and New Jersey, Brewer Sports International and Amarantus BioScience Holdings, Inc. gathered a room full of athletes and scientists to educate one another and discuss the real world of traumatic brain injury, concussions and memory loss.
"As a former NFL player, I am passionate about making strides to improve the health and safety of my fellow professional athletes, both former and current," said Jack Brewer, CEO of Brewer Sports International. "Instead of pointing fingers, we have put together a world class panel of researchers to discuss TBI-induced neurodegeneration and CTE with those directly affected by and equally passionate about the cause as we strive to enhance awareness and work to find viable treatments."
Gerald Commissiong, President and CEO of Amarantus reinforced the originality of the idea saying that, "The true innovation in #C4CT lies in bringing all of the stakeholders on the concussion issue into one forum. Conferences that are medical in nature almost always overlook key groups such as patients, caregivers and advocates. By allowing patients to be part of the process, we are creating a paradigm shift that we hope will galvanise the broader community into action."
Brain Function
Despite Super Bowl caliber athletes having athletic abilities that are superior to most, the brains and vulnerabilities of these athletes are comparable to all others. The impact of one hard hit or one concussion can disrupt brain function forever. A point that resonates with Mixed Martial Arts (MMA) fighters as well. Just yesterday, boxing rivals met on Capitol Hill with Senators to support efforts of the Cleveland Clinic in studying brain health. They were backed by more than 400 of their peers who wanted to maintain their profession, but ensure that the future is brighter for other athletes.
Even veteran players such as Clinton Portis assert that he does not have regrets about his career but that he, "will not let my sons play contact football until at least high school," due to the limited research that exists on TBI and concussions.
Those downstream effects, many at the summit contend, are highly linked to neurodegeneration, memory loss and long-term functioning. However, this is exceptionally hard to prove given how hard apples-to-apples comparisons are of brain damage and functioning. This association is further limited by the ability to compare impact enumeration and force due to the small sample size that are athletes.
Events such as the Coalition for Concussions Summit are becoming imperative to change health policy. When organizations, individuals, researchers and policymakers cannot fight the battle alone, it takes a meeting of the minds to advance a message. Hopefully, assembling key stakeholders to address health care problems will become a norm to improve health and care in the US.