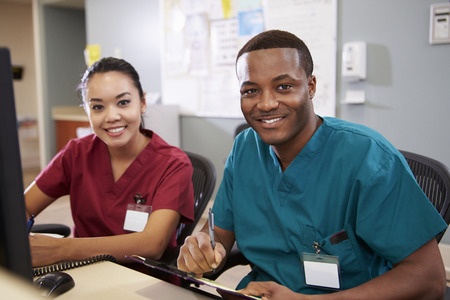 To unionize or not to unionize? Many nurses will ask themselves that question at some point in their careers. Do you join an established union? Help start one?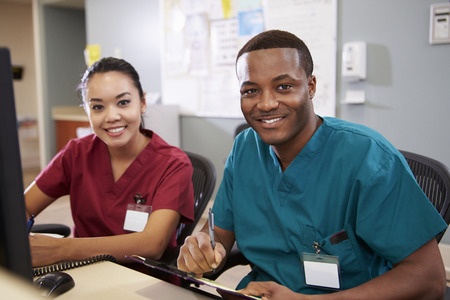 To unionize or not to unionize? Many nurses will ask themselves that question at some point in their careers. Do you join an established union? Help start one? Does it protect or hurt patients? According to the Washington, D.C.-based Department for Professional Employees union coalition, just under 20 percent of RNs and 10 percent of LPNs and LVNs in the U.S. are union members. In a nutshell, labor unions are simply organized workers who elect union leadership to negotiate labor contracts on behalf of its members. The American Nurses Association first endorsed collective bargaining in 1946.
According to The Online Journal of Issues in Nursing (1), nurses commonly use unions to address issues such as:
Mandatory and voluntary overtime
Acuity-based staffing systems
Use of temporary nurses
Protection from reassignment, work encroachment by non-nurses and mandated non-nursing duties
Provisions for work orientation and continuing education
Whistleblower protection
Health and safety provisions
"Just cause" language for discipline and termination
Provisions for nursing and multidisciplinary practice committees
Are Unions Good for Nurses?
According to Soliant Health, unionized nurses can earn an average of $200-$400 more per week than non-unionized nurses. The U.S. Bureau of Labor Statistics reports a 27% wage advantage in median weekly pay in union facilities (all industries) over non-union facilities. While unions do require membership fees, according to a study at the Center for Health Professions, union nurses are less likely to suffer from race and sex differences in wages. There may also be greater job security, although those opposed to nursing unions may argue that unions may make it more difficult for incompetent nurses to be removed.
In general, according to a recent study (Dave Belman, "Unions, the Quality of Labor Relations, and Firm Performance"), unions often translate into increased productivity with better training, less turnover and longer employee tenure. In addition, according to Joe Twarog, Associate Director, Labor Education and Training in the Massachusetts Nurses Association, "while there are some laws that affect workers' rights, such as minimum wage, OSHA, FMLA and ERISA, these are regarded as the floor in union facilities. That is, the union views these legal rights as the starting point from which to bargain better benefits above and beyond what the laws provide. However, in non-union facilities, these laws are most often the ceiling."
Are Unions Good for Patients?
Again, it depends on whom you ask. The most common argument raised in opposition to nurse unions is the risk that nurses will go on strike, leaving vulnerable patients at risk. Nurses do go on strike. However, according the Michigan Nurse's Association, "if nurses decide to strike, they do not abandon patients on short notice. Provisions set forth in the 1974 Health Care Amendments to the National Labor Relations Act guarantee continuation of adequate patient care by requiring advance strike notice and mandatory mediation, among other conditions." The argument is made that unions help negotiate better working conditions for nurses, which helps patients.
In a 2008 Clark University study, researchers questioned whether RN unions pay off in terms of better patient care. "Unionized hospitals have 9.1 percent lower heart-attack mortality but 5.3 percent and 33 percent higher rates of failure-to-rescue and pressure ulcer, respectively," said Maggie Cole Beebe, PhD. " The results indicate that nurses successfully bargain as professionals, both for wages and other traditional goals, as well as for goals chosen to uphold the standards of the profession. While unionized hospitals are more likely to have conditions associated with better patient care, the resulting patient outcomes are mixed."
Should I Start a Union?
The National Labor Relations Act states that it is illegal for an employer to attempt to interfere with, restrain, or coerce employees in the exercise of their rights to organize or to discriminate against an employee with regard to hiring practices, tenure of employment, or any term or condition of employment in order discourage labor organization membership. In other words, an employer cannot express or imply a threat of reprisal for organizing, and neither can it promise a benefit for refraining from organizing.
While those are the laws, that doesn't mean your employer will be happy if you attempt to organize. And they will make sure that you follow the rules to the letter. Don't, and expect there to be consequences. Do your homework, and if you proceed, do so carefully.
Resources:
National Nurses Union (http://www.nationalnursesunited.org/) With close to 185,000 members in every state, is the largest union and professional association of registered nurses in U.S. history.