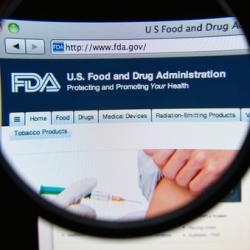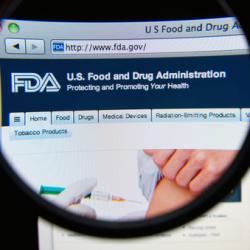 On July 31, 2014, the U.S. Food and Drug Administration announced its plans for regulation aimed at ensuring that certain tests used by healthcare professionals provide accurate, consistent and reliable results.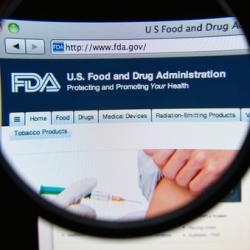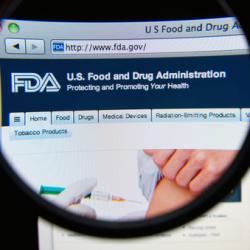 On July 31, 2014, the U.S. Food and Drug Administration announced its plans for regulation aimed at ensuring that certain tests used by healthcare professionals provide accurate, consistent and reliable results. First, the FDA issued a final guidance on the development, review and approval or clearance of companion diagnostics. Second, consistent with the requirements of the FDA Safety and Innovation Act of 2012 (FDASIA), the agency notified Congress of its intention to publish a proposed risk-based oversight framework for laboratory-developed tests (LDTs).
I recently spoke to new Popper and Company senior advisor, Michael Little, Ph.D., who recently retired from industry after a long career as a senior executive in the in vitro diagnostic (IVD) and companion diagnostic (CDx) industries. Following are excerpts from that interview.
What is your view on the recent FDA announcement?
As a consumer of healthcare, my personal view is that this is a good thing for all stakeholders, except that it will inconvenience labs in the short term.
First, the technical standpoint: LDTs are tests designed, developed, validated, manufactured, and run within a lab environment. Under the current guidance, labs only need to comply with Clinical Laboratory Improvement Amendments (CLIA) rules and are exempt from the rigors of FDA requirements. In this regard, CLIA tests are viewed as not as rigorously designed, developed, validated or manufactured as an FDA-compliant test. More importantly, labs are NOT required to report adverse events with tests or their consequences, unlike FDA-compliant tests. There is documented evidence where patients have been injured by LDTs, but without a reporting mechanism, a healthcare consumer is not aware of the risks or of any impact to them individually. CLIA lacks a mechanism for external review or approval of LDTs. Quality systems' regulation expected by FDA, post-market surveillance, and product recall mechanisms are all lacking.
From the personal standpoint: Given all of this, we as healthcare consumers should all be seeking the highest standards possible for testing. And here's a reason why, using oncology as an example. The American Cancer Society estimates that in the U.S., the lifetime cancer risk for a woman is 1 in 3, and for a man it is 1 in 2. Think about this for a minute. Each of us, regardless of other health risks or conditions, faces a high probability of cancer sometime in our lifetime. And this means that a preponderance of the population will be tested for cancer diagnosis, including potentially staging of a disease, and possibly by a companion diagnostic for therapeutic treatment. Given this very personal reality for each of us, who would not wish to have the highest standards in place for testing for ourselves or loved ones? It's just better medicine.
What is the potential impact of this announcement to labs, and how can labs cope with these regulations?
In the U.S. and in the short term, labs will need to take a critical look at their internally developed class II and III tests and decide whether to make the investment to be in compliance. In making this assessment, labs need to realize that the investment may be significant to upgrade their processes, human resources, and facilities to comply with FDA's Quality System Regulation. Thus, only the financially strong labs will be able to make this investment, which could lead to both industry consolidation or to many players with only class I-exempt products, which are not likely sustainable as a business.
However, for those labs that make the transition by either having in place or building the capability for FDA-compliant tests, there are several upsides to this investment. First, if they have FDA-compliant class II or III tests, they could enjoy a marketing advantage and market power with payors, patients, and physicians compared to labs that only have class I-exempt tests or no FDA-cleared tests. This internal investment can also act as a flywheel for growth and expansion, giving the labs the ability to expand their test menu, perhaps into more traditional IVD testing such as CT/GC (gonorrhea and chlamydia) and viral load testing. Some labs may elect to become full-fledged IVD companies, and make additional investments. This new capability could potentially lead to much higher sales and valuations for labs wishing to be acquired.
Going beyond the U.S., since FDA regulations on devices and tests tend to set the standard around the world, one would expect some modicum of harmonization in other countries over time.
What is the impact to the pharma industry and on companion diagnostics?
As I mentioned, for all stakeholders, the impact of LDT regulation is positive. One stakeholder in particular that will benefit is pharma. The pharma industry seeks to ensure that any companion diagnostics will not put patients at risk. This risk can occur by not having a rigorously developed and manufactured FDA-compliant test in place when a drug is being developed with a companion diagnostic or when the approved drug and test are on-market. FDA has made very clear to the industry that LDTs are not acceptable standards for a companion diagnostic. Further, a less-rigorously developed test on-market could potentially misclassify patients, leading to two possible adverse outcomes: those patients who should not get the drug and will not respond, and those patients who should receive the drug, but will not. In oncology, this means some of the 1 in 3 or 1 in 2 individuals who will one day face a cancer diagnosis may be significantly impacted. And, for the drug itself, which is subject to post-market surveillance, misclassified patients might manifest as a "drug and diagnostic not meeting the endpoints as approved." Although this has not yet occurred in the companion diagnostics space, it is not unreasonable to expect health authorities could force withdrawal of a therapy from the market not because the therapy itself is ineffective, but rather because the drug itself is a slave to the companion diagnostic.
Genentech, one of the pioneers in personalized medicine, had concerns about unregulated tests supporting clinical decisions that impact therapy. In fact, in 2008 the company petitioned the FDA to regulate LDTs, citing examples of LDTs that were marketed by the labs to target Genentech therapeutic products. The company's management was clearly very forward in their thinking on this.
How is Popper and Company positioned to help its clients in the face of this new regulation?
Popper and Company is well positioned to help its diagnostics clients in a number of ways, ranging from assisting with development and refinement of corporate or product line strategy (e.g., diagnostic test menu development) to managing the process of establishing strategic partnerships to navigating regulatory pathways.
For testing laboratory clients, we can provide advice on how to create FDA-compliant diagnostic development environments, or tests. We can also provide oversight on diagnostic development programs, engage with the FDA on development activities and help define human resource needs and budget.
For pharmaceutical clients concerned about the reliance on LDTs for the registration of their drugs, we can advise and drive realistic options on a particular companion diagnostic, including program and partner oversight.
The effects of the FDA's regulatory efforts will be a stronger combination of rules that will support the appropriate and safe use of a diagnostic test. Ultimately, healthcare providers and consumers will be more confident in their testing results, and laboratories that make savvy investments in upgrading their testing facilities will enjoy wider market share. Companies interested in expanding in this area should assess their testing products for market potential and competitive environment, and determine how they want to ultimately set up their facilities. As medicine shifts toward more personalized and personal-data-based care, perhaps this investment could be these companies' most important investment.