Technology is changing at lightning speed. With new medical data startups popping up every day, the way that doctors, specialists and medical teams interact with information about their patients is evolving. Electronic Medical Records (EMR) offer a solution to an expensive problem ? storing patient files in compliance with state and Federal record retention requirements.
Electronic Medical Records (EMRs) Offer Better Access and Storage
The plethora of platforms for collecting, securely maintaining and distributing EMRs is an exciting development for patients as well. For example, patients at many hospitals are now able to easily access their EMRs on a smartphone, tablet or laptop computer. And this information, with informed consent, can be shared with loved ones. But, beyond the new level of accessibility, patients are coming to expect more and more from their healthcare providers. They?re used to a high level of personalization in every aspect of their daily lives ? from shopping to accessing information online.
Modern Medicine is Highly Personalized to the Needs of Individual Patients
If your medical practice isn?t using business intelligence (BI) tools to analyze EMRs and understand patient preferences, you?re going to start bleeding patients. You might not go out of business overnight, but more compassionate care providers that are willing to invest in intimately understanding their patients will eat away at your market share. This is because patients are becoming increasingly comfortable with health apps and other patient-driven technology to lead healthier lives. By allowing patients to interact with their digital records, you can better understand what aspects of their health is most engaging.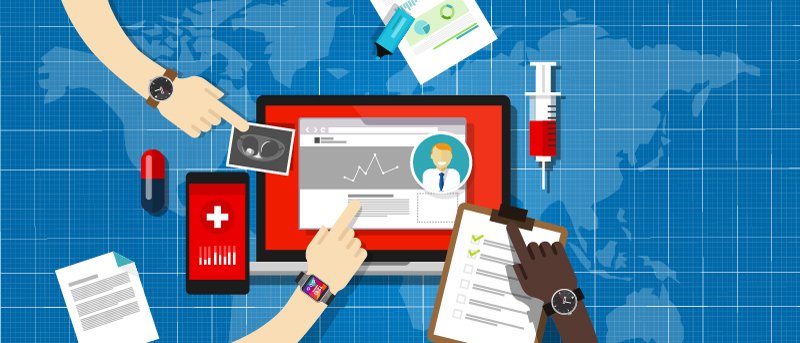 For example, many smaller practices are leveraging SaaS EMR platforms to provide patients with 24/7 access to the records. But what?s really exciting about this is the access logs are a treasure-trove of patient interaction history. As long as the data isn?t transferred to unauthorized third-parties, it can be mined by on-site computers running complex algorithms. Physicians can quickly find out what patients are most curious about. In the medical practices I work with, we?ve seen the biggest access spikes in:
Notes from a recent check-up or consultation. Patients seem to think their physician will write down more information than they share during a discussion.
Radiology images and physician?s notes from images or biopsies that require outside review. For example, a cancer patient in remission may want to see the radiologist?s notes on their recent chest x-ray.
Blood labs ? patients want to understand what the levels of different vitamins and biological markers mean to their health. It?s not uncommon for PAs to field multiple calls after a patient tries to make sense of their lab results on WebMD, before the physician has an opportunity to follow-up.
Appointment reminders and changes / cancellations.
Billing and payment inquiries.
Most physicians moan when they hear the least important thing to patients is the section of the medical app that gives patients the ability to pay their bill. All moaning aside, it?s important that patients have access to their medical information. And it?s equally important that doctors have access to the insights that help them grow and enhance their practice. Improving the patient experience involves diving into data that might seem too complex to understand.
Helping Physicians Ensure Profitability in Return for Excellent Care
For physicians looking to take the first step in entering into or updating their use of EMRs in a way that provides patients access ? I highly recommend utilizing a BI platform that provides visual readouts of recent medical billing, patient requests and 3rd-party payments. Many physicians are shocked to learn which procedures are performed the most each quarter. And, it can be even more shocking to see which types of patients generate most of the practice?s revenue. By improving patient care, physicians are improving their revenue and minimizing the gap between patient complain and visit. EMRs is just the medical equivalent of Big Data. And Big Data plus Business Intelligence equals a better healthcare system for patients and physicians.