The Trends In The Pharmaceutical Industry That Matter Most
There are important trends in the pharmaceutical industry worth watching. Here are the trends that matter the most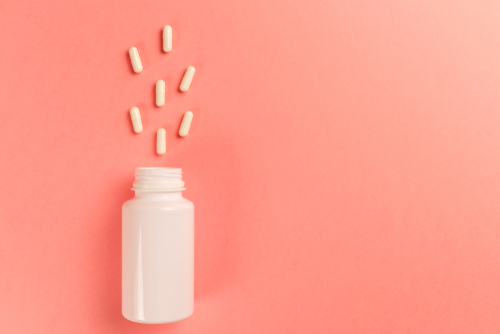 The global pharmaceutical industry is expected to hit a total market value of $1.1 trillion by 2021, according to data from The Business Research Company. This comes as new technology and methodologies are being implemented in providing consumers quality products at an affordable cost.
Its growth also indicates an easing up on taxes and other regulations on drugs, leading to an increase in spending for research and development initiatives.
Innovation is the name of the game, and for major players in the pharmaceutical industry, this means being able to keep up with the changing technological landscape to improve the bottom line and provide the healthcare market with a steady supply of affordable products.
Companies such as Pfizer and Sanofi account for a considerable share of the global market and are looking to develop better antivirals and anti-diabetics. To do so, they will have to adopt new technologies and refocus their strategies when it comes to manufacturing safe products for the market.
For sure, key developments will change how these players perform in the years ahead as the industry continues to expand. Let's look at the developments that matter at the moment:
1. Focus on restructuring
In a bid to keep up with changing global demands, pharmaceutical companies will have to consider either overhauling their entire processes or changing certain components of their operations. At any rate, the need for restructuring comes as new sectors are introduced.
This strategy allows companies to determine solutions for increasing efficiencies through the reduction or elimination of bottlenecks to the workload. For instance, redundant processes such as packaging are outsourced as companies seek to reduce or get rid of low priority costs.
2. New methods in analytical testing
Testing is one such area that companies in the pharmaceutical sector will have to spend much of their budgets on. With concerns over the risks related to experimental drugs that have yet to undergo rigorous testing, key players need to implement more efficient ways for ensuring that their products are safe for consumers.
Several innovations have been introduced along the lines of drug research and manufacturing. ScanRDI, for instance, proves to be a highly effective method for examining drugs and detecting traces of contaminants. With this method, microbiologists are able to assess if certain drug products are free from pathogens. For sure, this will also pave the way towards more spending on testing tools that help with compliance to industry standards.
3. The rise of Chinese markets
As the industry continues to grow on account of incessant investments, new markets are beginning to open up, not only in the developing world but in powerhouse economies as well. China will definitely be a place for global market activity. As sales of biopharma products grow, all eyes are focusing on this relative newcomer to that specific niche.
But we're not only seeing massive consumption from this global manufacturing leader. Biopharma production will definitely become a key driver of the country's economy, considering how it is able to develop technologies that allow it to enhance the local industry's competitiveness. Without a doubt, this will prompt companies in the West to step up.
4. The growing relevance of big data and smart devices
Digital transformation will definitely affect key players in the pharmaceutical markets. This comes as new technology such as cloud computing and massive data centers will transform how companies manage all operational aspects, from R&D to distribution. On the consumer side, the prevalence of mobile and wearable devices will have a considerable impact on healthcare in general.
Clearly, tech trends are an important consideration for growth. And with consumer electronics becoming even more accessible every year, pharmaceutical companies will have to align their products with the increasing need to improve the delivery of healthcare services through devices people use every day.
5. A shift to value-based relations with patients
The pharmaceutical industry will need to bridge gaps and eliminate barriers that separate them from their markets. Going beyond the statistics, companies will have to focus more on gaining trust and ensuring that patients are provided with products for the best value. It's for these reasons that companies need to invest in personalization. For this, they will have to adopt the right technology that allows them to reach out to the right audiences.
Conclusion
Communication is vital to understanding market behaviors that are valuable in terms of developing new products and marketing them based on perceived need. With getting the right message across, pharmaceutical companies can distribute new healthcare solutions to consumers. Taking into account perceived expectations from the market itself, manufacturers will be fully capable of reaching out to the people in need of their products.
At the end of the day, investments will define how pharmaceutical companies sustain themselves as the market undergoes incessant growth. They just need to embrace risk and enter unfamiliar territory.