It seems April Fools is not limited to pulling pranks on friends and family. For year companies as well as news publications have and continue to strategize ways in which they can prank consumers.
It seems April Fools is not limited to pulling pranks on friends and family. For year companies as well as news publications have and continue to strategize ways in which they can prank consumers.
In 1957, BBC News produced a poof documentary about spaghetti crops in Switzerland and in 2008 produced a news clip featuring footage of flying penguins. Just last year Richard Branson announced plans to launch Virgin Volcanic, Conan O'Brien declared he was the new CEO of Mashable, and Kodak unveiled their development of a live kitten printer. There is no question April Fools marks a day in which the news titles and the announcements you read and hear about must be questioned, and this year is no exception.
Here is a list of the top 10 April Fools day pranks of 2013 carried out by companies and news publications around the world. Did they fool you?
Scope launches a new flavor of mouthwash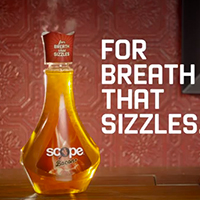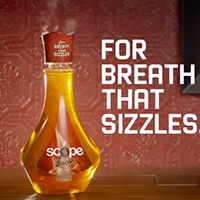 Scope announced the release of a new flavor in mouthwash. Not only will your neighborhood pharmacy offer the classic flavors such as peppermint and spearmint,but now according to Procter & Gamble you will also have the option of purchasing bacon flavored mouth wash.
Boden's Marylebone Man-Skirt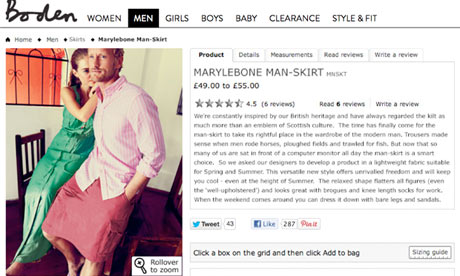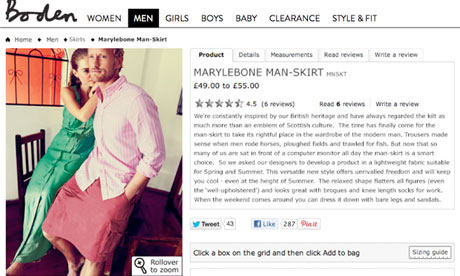 STYLE ALERT- Boden announced today the release of the Marylebone Man-Skirt. The clothing company's website explained stating:
"Trousers made sense when men rode horses, ploughed fields and trawled for fish. But now that so many of us are sat in front of a computer monitor all day the man-skrit is a smart choice."
Netflix subtle trickery
This year Netflix decided to trick subscribers in a sneaky but believable way. If you are a Netflix subscriber you are probably used to receiving personalized movie suggestions that are often quite accurate. Today, you will notice these suggestions are alittle out of the ordinary. Netflix has included exceptionally bizarre suggestions as apart of an April Fools Day prank, including movies starring fruits, vegetables and fungi…
Sony launches a line of tech products for pets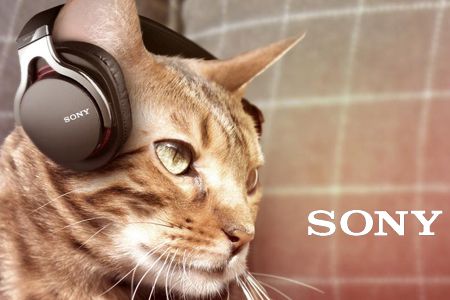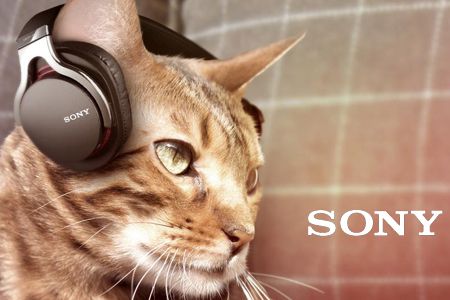 Sony was no exception to the pranking, today Sony announced "the Animalia line of technology products specially designed and created for pets."
To make the prank more realistic Sony shared information regarding the Sony K9 4k TV, a television designed specifically for dogs, in-cage speakers for your little critters, and cat-friendly headphones. In a statement regarding the launch of the Animal friendly tech line Tony Barret, "lead engineer" for the line stated:
"Sony is known for making products that enrich our lives, and the Animalia line was developed for domesticated animals who also naturally seek visual, music and emotional experiences."
Virgin Airlines announces new design for glass Bottomed Airplane
Virgin announced that it is introducing a "glass-bottomed plane" for its new route to Scotland.
Twitter, can I buy a vowel?
In an almost plausible spoof, Twitter announced that it will now be charging tweeters to use vowels. Consonants are free, and in addition, they social network explained that it will always offer Y free of charge…
BMW Announces plans for the launch of a stroller line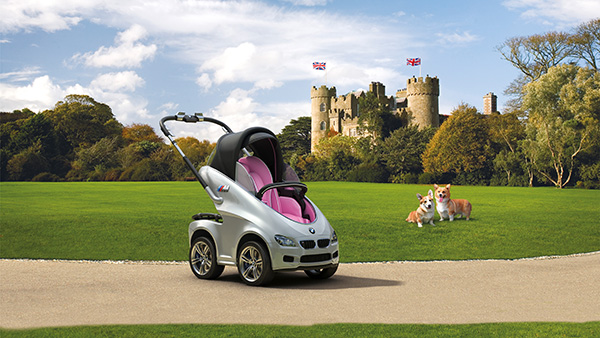 In anticipation for the birth of the royal baby BMW announced plans to launch a luxery line of strollers. Here's what BMW had to say about the product line:
With a royal baby due this summer, we are proud to announce the launch of our limited edition BMW P.R.A.M. (Postnatal Royal Auto Mobile). Available in Princess Pink or Royal Blue, this soft-top convertible has been designed using our EfficientDynamics technology. With two or four-wheel-drive, it rides as smoothly on a polo field as it does down The Mall and comes with air conditioning and built-in extendable flagpoles as standard. For those who are 'too posh to push' this masterpiece of motherhood even comes fitted with N.A.P.P.I.E. (Nanny-Assisting Petrol-Powered Injection Engine).
Youtube's devastating announcement…
Youtube announced that after eight years of success users would no longer be able to upload videos to the site. Furthermore, the web company announced that in addition they will be running an American Idol-like competition for the best video on Youtube, that will be chosen by Youtube celebrities….but that's not all of it! The site took it one step further stating that the winner will not be announced for another 20 years and following the announcement it will be the only video posted on the re-launched site.
Obama Takes to Crowdtilt to fund U.S. Debt
To deal with the United States debt, today President Obama turned to Crowdtilt for some crowdfunding?
Here is what he had to say:
A PERSONAL APPEAL FROM PRESIDENT BARACK OBAMA
My fellow Americans,
Despite the best efforts of my administration, prolonged partisan debates in Congress are preventing us from a solution to our mounting national debt. Instead of bickering over taxes, we're taking a new approach: asking everyday Americans to chip in so we can pay off our debt once and for all.
With your help, it's time to act. HELP PAY OFF our NATIONAL DEBT
Googles Levity Algorithm and Google Nose
This year Google took every opportunity possible to trick the public. Google announced the launch of Google Nose, which helps you find out what your search terms sell like. Google additionally launched what they call the Levity Algorithm, with the purpose of making your day more productive….
Check out Goggles advertisements of both products below:
The post Top 10 April Fools Day Jokes of 2013 appeared first on Jobbook Blog.