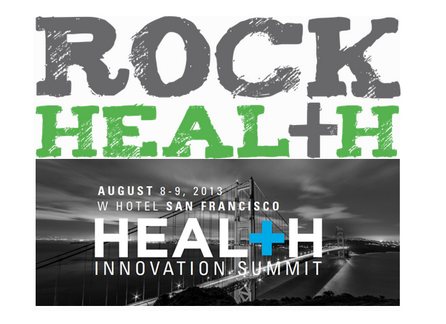 (Editor's Note: Dan Munro writes for Forbes under the heading, "HealthCare Compass")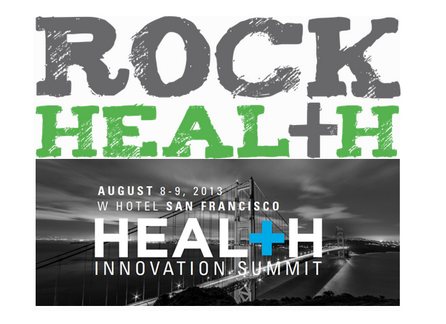 (Editor's Note: Dan Munro writes for Forbes under the heading, "HealthCare Compass")
Earlier today, Rock Health concluded their 3rd annual Health Innovation Summit. Last year, one of the more provocative quotes was from an interview with Vinod Khosla who said:
"Doctors can be replaced by software – 80% of them can. I'd much rather have a good machine learning system diagnose my disease than the median or average doctor." Vinod Khosla – Rock Health Innovation Summit – August, 2012 (video here)
The controversy that ensued (mostly among docs) prompted him to back peddle just a tad in a longer piece he wrote last December called: Data-driven healthcare won't replace physicians entirely, but it will help those receptive to technology perform their jobs better (here).
While I did not attend the event this year (or in previous years), I did monitor the lively updates that attendees were submitting on twitter (hashtag#hisum) with an eye toward anything that might rival Vinod's combative quote from last year.
I didn't see anything quite as controversial this year, but there were definitely some provocative thoughts. Here's a list of the top ten I saw over the course of the 2 day event (here) which attracted about 400 attendees.
Disclaimer: These are not direct quotes. They are re-quotes as broadcast on twitter by various attendees.
1. The challenge is not building an app – but building a company. Esther Dyson – Former Journalist and Wall Street Tech Analyst
2. Everyone wants to be the Mint.com for health but no one's been able to do it. Esther Dyson –Former Journalist and Wall Street Tech Analyst
3. Where's the iconic healthcare company? John Sculley — Digital Health Investor and Former CEO of Apple
4. I think open, web API's suck. Wearable devices should sync directly to the app that you choose. Sonny Vu – Founder/CEO of Misfit Wearables
5. If we're going to get people to wear sensors, they either have to be gorgeous or invisible. Sonny Vu – Founder/CEO of Misfit Wearables
6. Make a difference as far upstream from disease as possible. Aaron Stoertz – People Health Specialist at Google
7. The biggest innovations in the world will come from the intersection of bio & tech Susan Desmond-Hellmann – UCSF Chancellor [quoting Steve Jobs]
8. The car seat is the most promising wearable device of the future. Dana Lowell – Open Innovation & Advanced Business Development at Faurecia NA [World's 6th Largest Automotive Supplier and automotive seating specialist]
9. Unless you're being escorted out of a hospital you're not testing your digital health idea hard enough. Steve Blank – Retired Serial Entrepreneur, Author and Lecturer
10. Healthcare is a lot like Apple. They're both not very interoperable systems, they're both overpriced and they both need people who think differently. Halle Tecco – Co-Founder and CEO of Rock Health (event organizer)