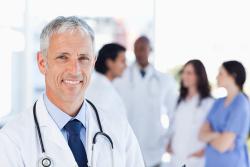 Those of us who lived in the 80s and 90s when Managed Care was introduced remember all too well how the cost of care escalated, while physician reimbursements went down. Now with the dawning of the age of the Affordable Care Act, do we really know how that will pan out in terms of physician reimbursement, workload or patient satisfaction? The answer is a very clear "No, we do not."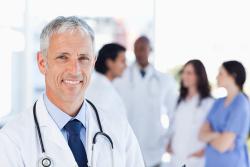 Those of us who lived in the 80s and 90s when Managed Care was introduced remember all too well how the cost of care escalated, while physician reimbursements went down. Now with the dawning of the age of the Affordable Care Act, do we really know how that will pan out in terms of physician reimbursement, workload or patient satisfaction? The answer is a very clear "No, we do not."
Any time there is fear and uncertainty in the marketplace, spending typically slows or stops. We all witnessed this through the recession of the past few years. When consumer confidence drops, they stop spending. How will this affect physician hiring? The effects of the ACA on hiring practices aren't readily apparent. Hospitals are anticipating both negative and positive experiences.
Many larger organizations have slowed or stopped hiring for growth, but instead only hire to fill empty positions that are urgent. Some hospitalists are not immediately replacing physicians who leave, but are instead assigning extra shifts to staff. Other hospitals, on the other hand, are seeing a sharp increase in vacancies for lack of talented doctors and nurses available. These hospitals are ramping up hiring as they expect a sharp increase in the number of patients they serve. They anticipate that people will receive health coverage that enables them to receive medical treatments they haven't had access to before, creating the dilemma that they won't be able to treat them appropriately.
Until we have a few years experience with the ACA, this uncertainty will likely continue cause uncertainty in physician hiring practices. A lot will depend on the opportunities graduating physicians pursue and the hospital or practice's hiring decisions in anticipation of the changes brought by the ACA. As always, only time will tell us how this will impact the physician job market in the long-term.
(physician hiring / shutterstock)